Day 110: learning life skills! Threading a needle, tying a knot and darning socks!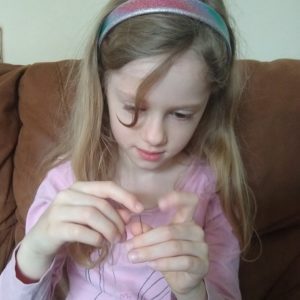 Day 111: Candylocks dolls have been joined by Candylocks pets
Day 112: Matthew invented his own Lego board game (well, actually he made two and they were very detailed/complicated!)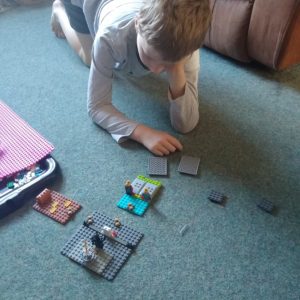 Day 113: newly hatched ducklings at the local pond on our daily walk
Day 114: time to join the Scouts national campaign to #HikeToTheMoon
Day 115: it was supposed to be bedtime but instead of her nightie, Anya became Mysterious Girl (cue Peter Andre in your head!)
Day 116: can you spot the heron? We believe it is responsible for catching all of the frogs in Mum and Dad's pond. Magnificent bird and love seeing it in flight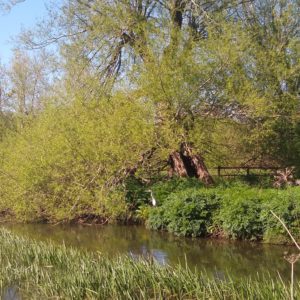 You are invited to the Inlinkz link party!