Day 159: Anya had a socially distanced playdate with a friend walking around a local pond which desperately needs some rain!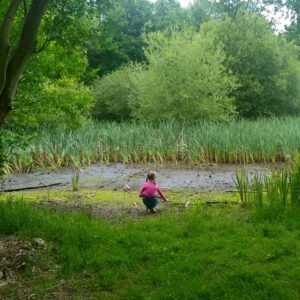 Day 160: crazy bearded child, the realisation that he isn't Santa? No idea what he is thinking about!
Day 161: Anya designed part of a Lego castle for home learning
Day 162: Matthew worked really hard on his home learning this week and wrote a tour guide for a castle
Day 163: some girly time, dressing up and doing make up
Day 164: Anya decided to slob out in her PJs after school work, time to chill on the PS4
Day 165: hopper fun! Check out the competition to win your own
You are invited to the Inlinkz link party!