Day 243: back home from Dymchurch and Zach is relaxing with Granny Franny's Big Red Bus book
Day 244: time with cousins at last!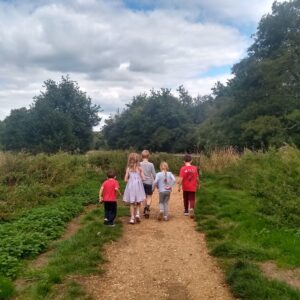 Day 245: very strange to just run rather than following the Couch to 5k
Day 246: last day of the holidays for me and we went to Run About in Farnborough
Day 247: new job! Two days of INSET in my new role as a teaching assiatant. I was so nervous as it's been over 10 years since I left to go on maternity leave with Matthew.
Day 248: cross stitch update with a completed Catherine Howard. No idea when I'll get to finish the next one with pesky work getting in the way!
Day 249: final trip of the summer and I was soooo excited to visit Hever Castle (plus it is the last thing on our summer bucket list!)
You are invited to the Inlinkz link party!