There is something special about a red bus. The history, the sound, the potential for travel wherever.
Sonia Beldom's new book for children captures the fun and excitement that the sight of a big red bus still inspires in me as an adult!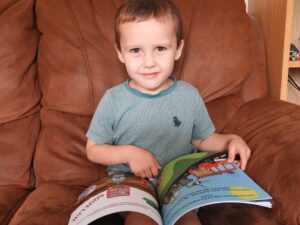 Granny Franny's Big Red Bus is the story of a grandmother who wants to arrange a special treat for her grandchildren's birthdays.
Plenty of humour abounds as Granny Franny realises she can't actually drive a bus and requires the help of Thinkerbell, a talking bus bell.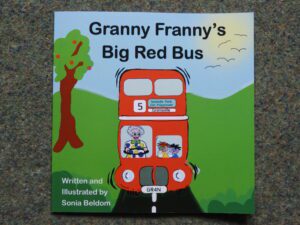 Then it starts to rain and Granny Franny needs to get the emergency services to help rescue her and the red bus before they can pick up the twins and go on a tour of London.
The gently rhyming dialogue and bright colourful illustrations combine to hold a young reader's interest as they enjoy the developing plot.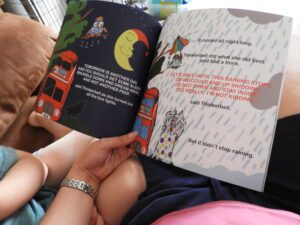 Some of the text is multicoloured to make it stand out and encourage interest in the words. Great for new readers to learn about emphasis!
The story itself uses language that is easy to read for young children developing confidence. Zach is 4 and quite an advanced reader so he rattled through the story quickly.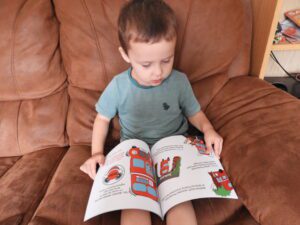 The thing that I love most about this book is the subtle theme of the specialness of time with grandparents. I think this would be a lovely gift for a young child, especially if sent from a beloved nanny or grandad.
Profits from the sale of this book will be donated to bus related charities. Find out more at https://www.grannyfrannysbigredbus.com/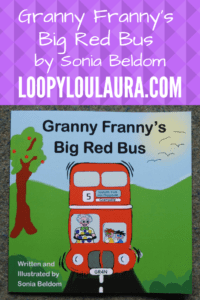 *We received this book for the purpose of this review. All opinions are my own.