Day 250: a bright sunrise on my run
Day 251: …and they're back at school! Anya had to wear PE kit for her first day in Year 3 while Matthew was in normal uniform.
Sneaky extra picture of Zach at his first stay and play session for Year R: these are usually held before the summer holidays but due to Covid was postponed until this week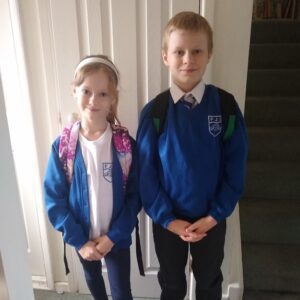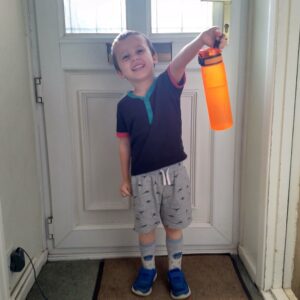 Day 252: day 2 and this time Matt was in PE kit while Anya was in normal uniform including a tie for the first time! The day didn't go to plan with Matthew being sent home with a cold 🙁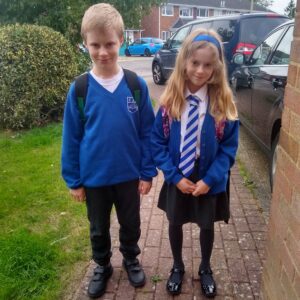 Day 253: a day off school for Matt to get better so me and Anya were alone on the school run. My new job is going well but I am soooo tired plus had done two hours of governor training the night before, plus had a raging sore throat, oh the joy!
Day 254: finally both of them in uniform!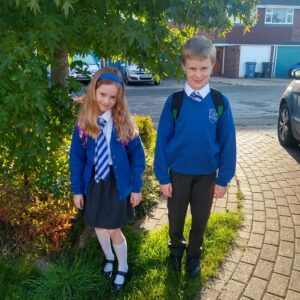 Day 255: another first this week with Matthew walking to school by himself (with a friend)
Day 256: celebrating an eventful first week back with a curry!
You are invited to the Inlinkz link party!