Gypsy tart is the bane of mine and Chris' relationship.
Sounds melodramatic but it really isn't!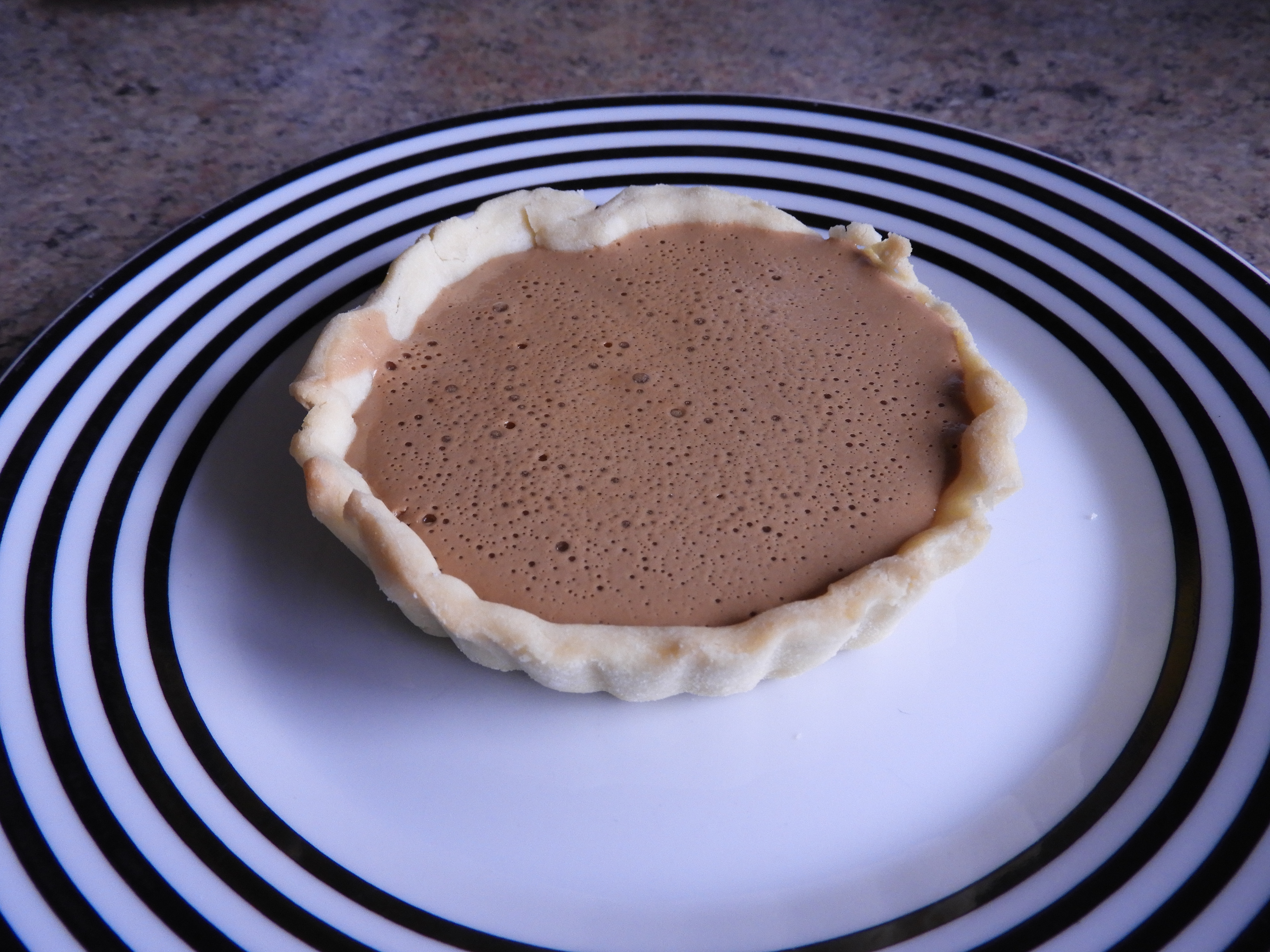 Gypsy tart is a very sweet treat that Chris remembers from his childhood. For the first birthday he had after we got together, I decided to make it for him and proudly presented him with my efforts. He appreciated my attempt but said one day he would make it 'properly' for me. I think my devastation showed on my face and the whole thing was never to be mentioned again.
When I was frantically trying to come up with a G for my A to Z, Chris suggested gypsy tart and said he'd like to make it. The first attempt did not go well as he struggled with my pastry, used the wrong sugar  and concluded he should have used evaporated milk not condensed milk. The resulting tarts tasted almost like marshmallow (or what I remember them tasting like!) and we had a load of pastry left so I made jam tarts.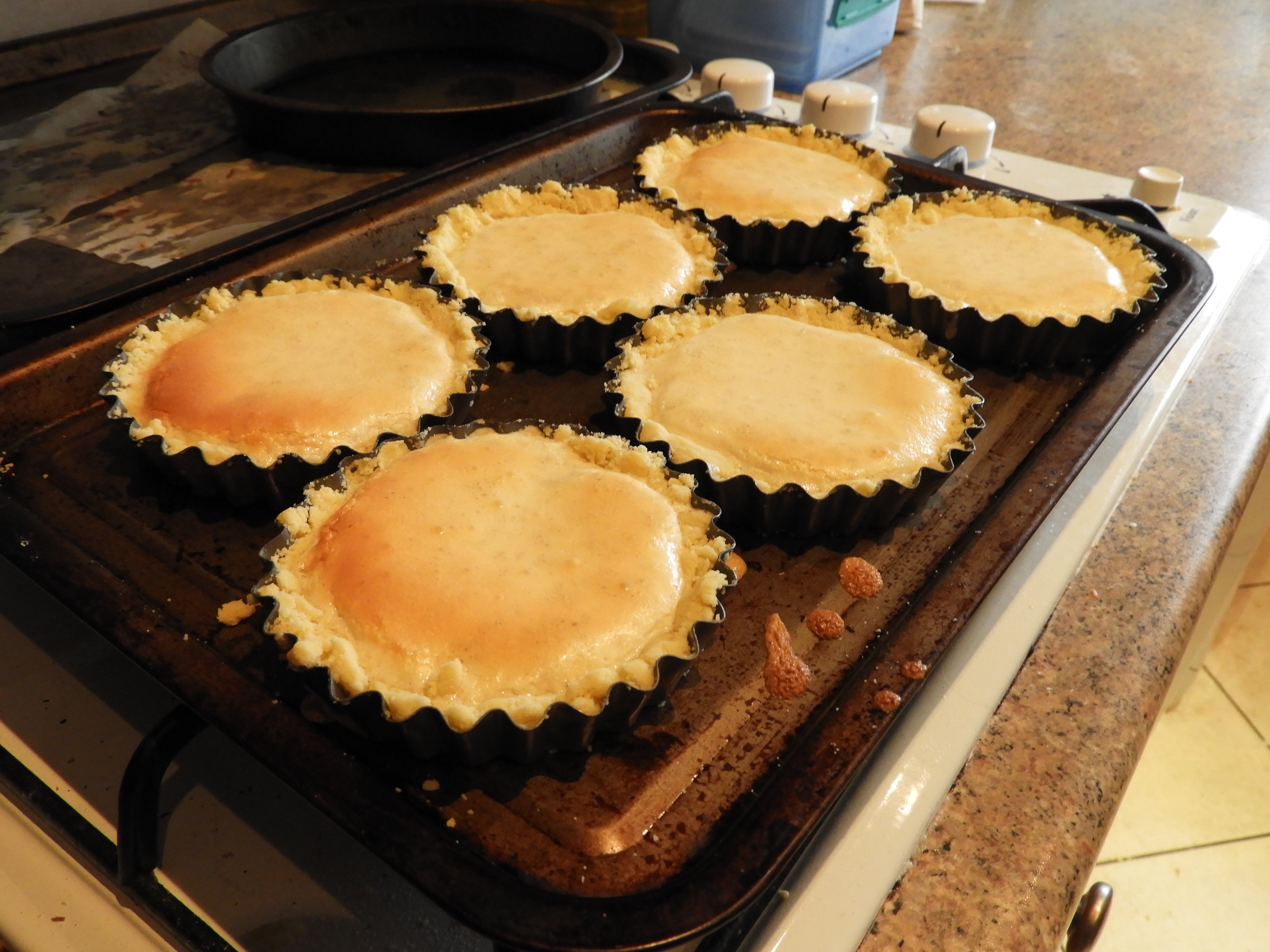 We bought more ingredients and Chris had a second go. Once again the pastry proved tricky: gluten free pastry has no elasticity so is completely different to normal pastry. Chris also used a large tin of evaporated milk but a half tin would have been sufficient.
From these escapades, we have come up with this recipe for 5-6 tarts!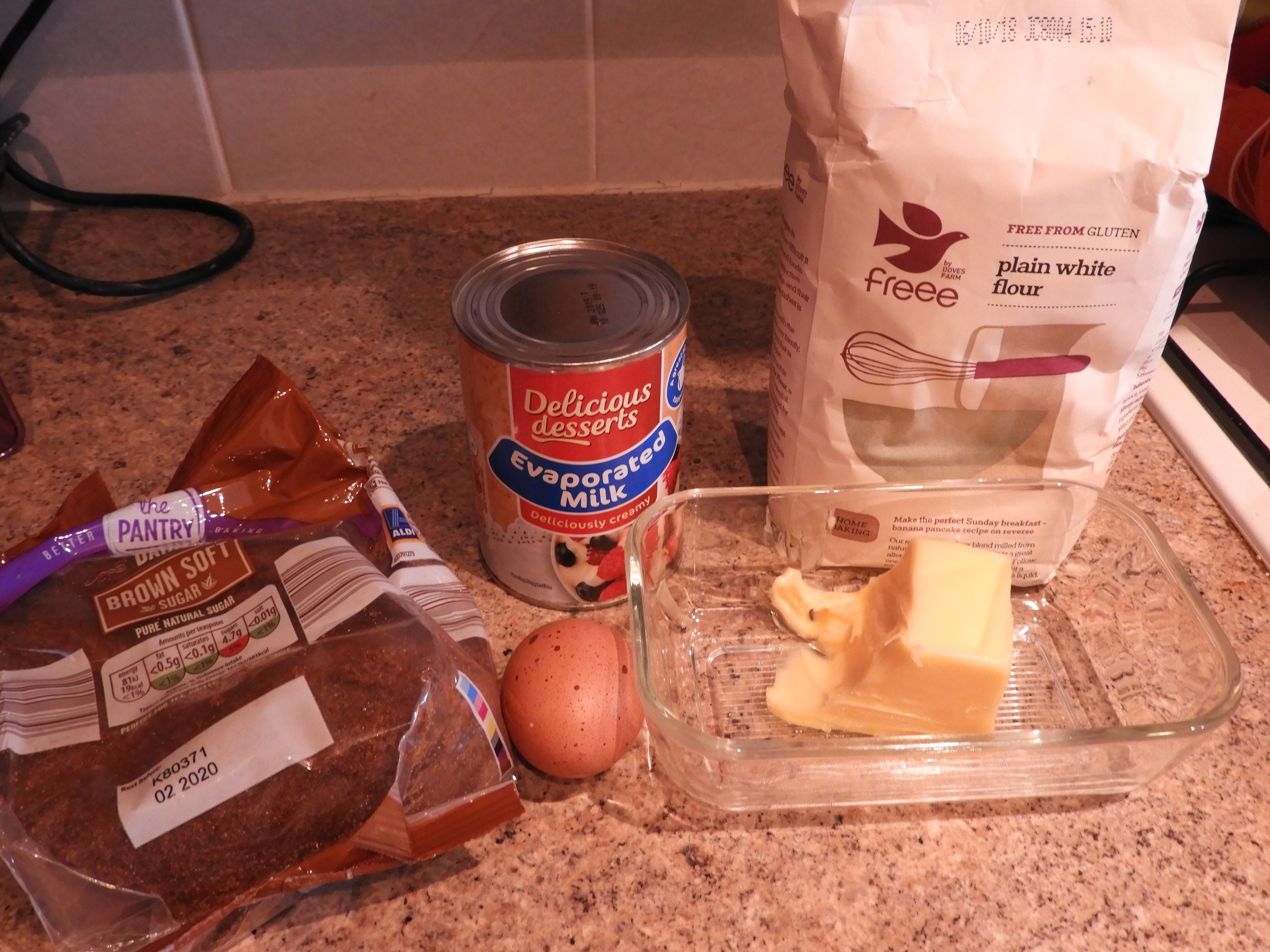 Ingredients
4oz plain flour
2oz butter or hard margarine
1 egg
5oz dark brown sugar
6oz tin of evaporated milk (sold as 170g tin in the shops!)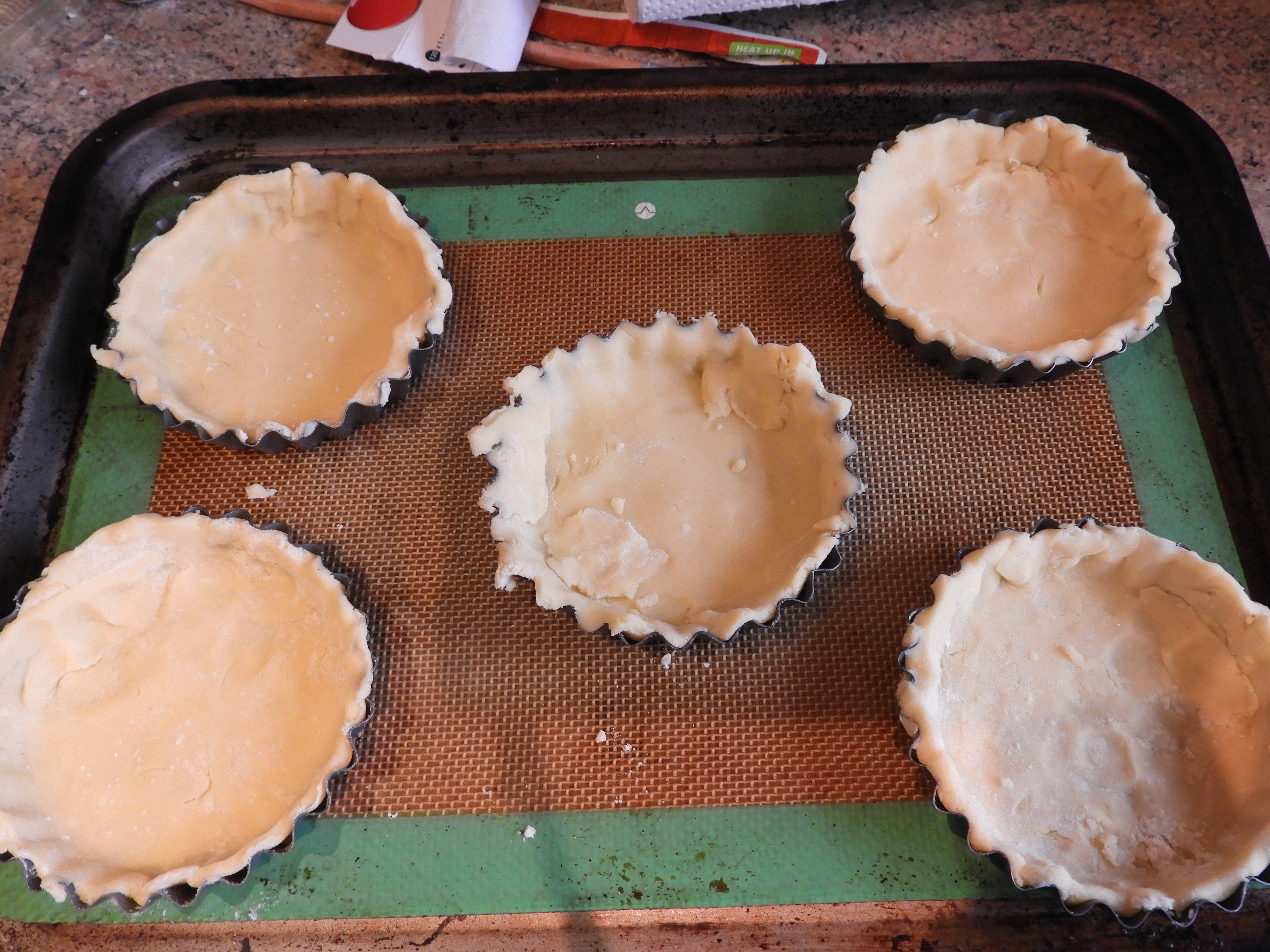 Method
Rub the butter into the flour until it resembles breadcrumbs.
Add the egg and combine to form a pastry dough. A little extra water or flour may be required to enable rolling.
Roll out to fit the tart tins.
Prick gently with a fork and bake at GM5 for 7 minutes.
Whisk together the dark brown sugar and evaporated milk for 10 minutes or until the sugar has dissolved..
Pour into the pastry cases and bake for 7 minutes or until a skin has formed on top.
Remove from the oven and leave to cool.
Remove from the tins and enjoy!