The kids were so excited when they saw me making these this morning! I make them randomly throughout the year but NEVER on Pancake Day itself. We always have the classic combination of lemon and sugar: what do you use?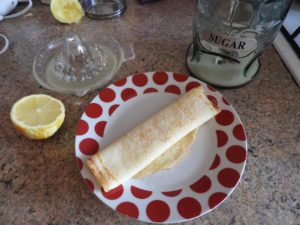 The recipe below made 8 pancakes. Which was perfect for 2 each until I remembered there are 5 of us because Zach joins in now!
Ingredients
100g plain flour
1 egg
250ml milk
oil for frying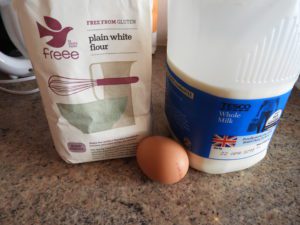 Method
Whisk the flour, egg and half of the milk with a fork until frothy.
Add the rest of the milk.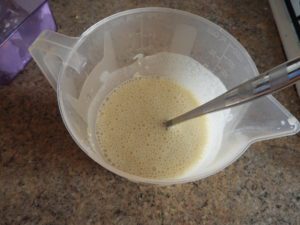 Heat a little oil in a small frying pan.
Pour some batter into the pan and swill around gently until set.
Flip, toss or just plain turn over!
When golden brown, serve or place on a plate ready to make a pile stacked with baking paper between each pancake.