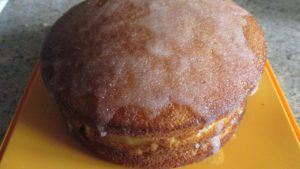 I usually make a lemon drizzle tray bake but had some lemon curd to use up so tweaked the recipe to make a layer cake instead
Ingredients
Cake:
225g soft margarine (I used Stork)
225g caster sugar
225g SR flour (I used Sainsbury's Free From SR flour)
1 tsp baking powder
4 eggs
6tbsp milk
zest 1 lemon
Glaze:
100g granulated sugar
Juice 1 lemon
Filling:
Lemon curd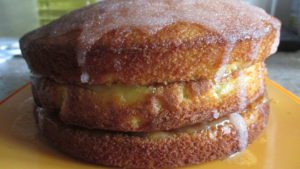 Method
1. Preheat oven to 180 (fan)
2. Put all cake ingredients in a large mixing bowl and whisk with an electric whick for 3-4 minutes until thoroughly combined.
3. Pour into 3 cake tins and bake for 20 minutes.
4. Remove from tins and prick the top layer all over with a cocktail stick.
5. Mix together the glaze.
6. Sandwich the layers together with lemon curd
7. Pour the glaze over the cake, it will run off the edges!