Gluten free and vegan products are in short supply and trips to the supermarket are limited so I got experimental in the kitchen. I have made cake in a microwave before so why not bread too?!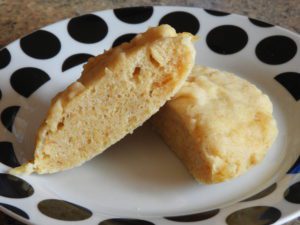 Ingredients
45g SR flour
pinch of sugar (optional)
half a teaspoon baking powder
25g veg spread
1 tablespoon ground flax (also known as linseed) and 5 tablepoons water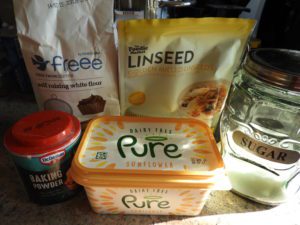 Instructions
Weigh out the dry ingredients into a microwavable bowl.
Add the spread and flax egg.
Mix thoroughly to form a soft slightly sticky dough.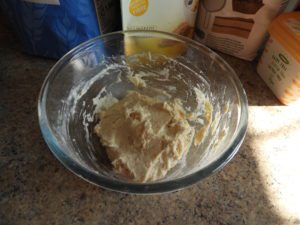 Microwave on full power for 2 minutes.
Turn out onto a plate. Be careful, the bowl will be hot!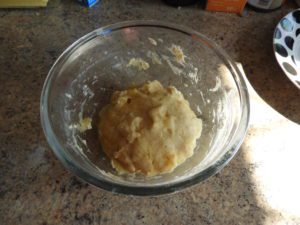 Turn out onto a plate and leave to stand upside down for 5 minutes to allow the bread to cool and any remaining moisture to evaporate, and then slice and enjoy.
These would be great as dumplings on a stew. The texture is kind of cakey or spongy as well as bready. The kids love it with butter, jam or golden syrup.

If making this with normal flour then you can just use 4 tablespoons of water to make the flax egg (gluten free flours absorb more liquid). I find the 'normal' version is more crumbly or scone-like.
I have now made this bread many times over the last few weeks as it is a quick and easy snack. I also tried adding flavours to the bread including garlic and coriander which tasted sooooo good!