Definitely a crowd pleaser in our house! Syrup sponge is a classic recipe and works really well with vegan and gluten free ingredients
100g vegan spread
100g caster sugar
2 tablspoons flax seed/linseed mixed with 6 tablespoons warm water
100g SR flour
3 tablespoons plant milk (only required if you use gluten free flour which absorbs more liquid than traditional flour.
150g golden syrup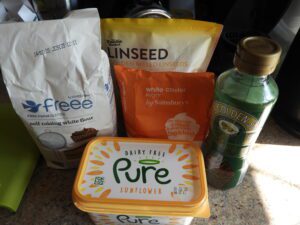 Instructions
Preheat the oven to GM5.
Make up the flax egg by mixing the flax with the water. Set aside.

Whisk together the spread and sugar until pale and creamy.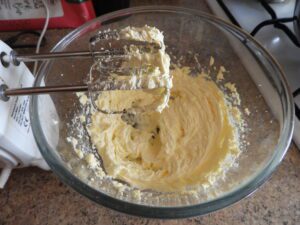 Add the flax egg and whisk for a further minute or two until fully combined.
Add the flour and carefully fold in. If your mixture is a little dry or you are using gluten free flour then add up to 3 tablespoons of plant milk to slacken the mix.

Place the syrup in the base of a dish and pour the cake batter on top.
Bake for 30 minutes until golden brown on top and springy to touch
Leave to cool for 5 minutes then serve. The syrup will still be extremely HOT so please BE CAREFUL!!!

This recipe could also be used with the syrup replaced with jam or chopped fruit such as apple or peach slices: yum!