Schleich is a brand that my children are very familiar with due to the high quality details and the breadth of the ranges (Matthew in particular has loved their dinosaurs!)
Now we have discovered an epic battle between the four worlds of Eldrador based on fire, water, stone and ice.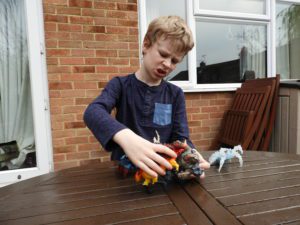 We were sent 4 newly released figures from the Eldrador range, aimed at ages 7 to 12 so perfect for Matthew.
Here are Schleich's descriptions of the new creatures:
Fire Bull – The fire bull doesn't dither for long – and stakes opponents on its pointed glowing horns its flame tail: a single hit will knock out even the most stubborn attacker!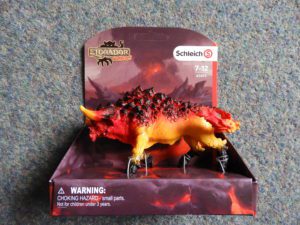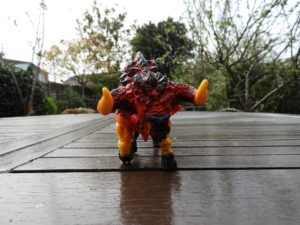 Ice Spider – The ice spider is enough to make opponents fall into a long cold sleep. With her eight eyes, she can keep an eye on several opponents at the same time and fend them off.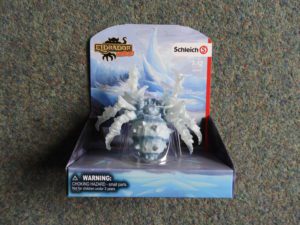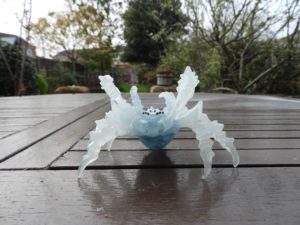 Battle crab and armoured turtle defend the water and stone worlds – No opponent who penetrates the water world will manage to escape the fighting crab with weapon and completely turnable upper body: on its six legs, the grim sea-dweller can move lightning fast and catch up with even nimble opponents super quickly.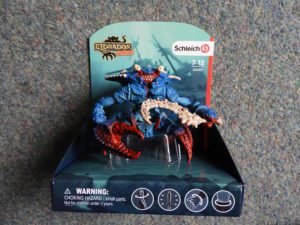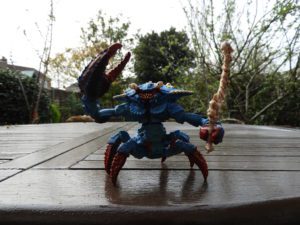 The armoured turtle with its weapon from the stone world, is a master of deception: many of his opponents think that he is slow, old and cumbersome. But then he suddenly spins on his own axis at lightning speed and crashes his massive double club at its enemies.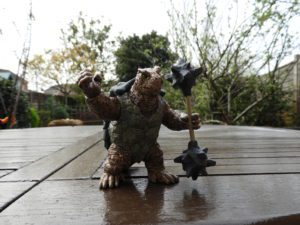 The RRP for these creatures is: Armoured Turtle £13.99; Battle Crab £13.99; Fire Bull £9.99; Ice Spider £9.99.
Matthew's favourite is the armoured turtle. I love it too as the face is so reptilian and realistic but also cute like a tortoise (I am desperate to own a tortoise 🙂 )! I think Matthew likes it for its strength and weaponry as well as the articulated movement.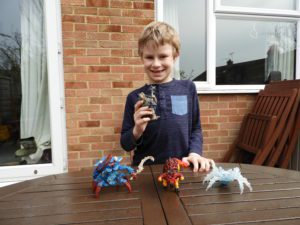 Looking at the whole Eldrador range, I love the imagination that has gone into creating the different creatures. As well as being very detailed figures, each one is also fun to play with.
Schleich's Eldrador collection is available from Smyths Toys, Amazon and other toy retailers.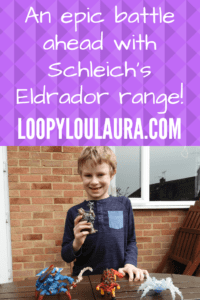 *We were sent these figures for the purpose of this review. All opinions and photos are our own unless stated otherwise.