Super cute, sweet smelling and very cuddly: the Cutetitos have arrived!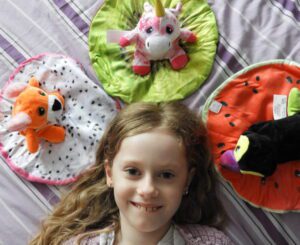 Anya has not stopped cuddling her three Cutetitos! They have been in bed with her each night. We can smell her coming now as the fruity smell enters the room before she does. The wraps are so soft and my mum said they felt like baby blankets: she's totally right!

Each toy arrives in a packet and inside is wrapped up inside a paper 'napkin'.

Unroll the fruit slice wrap to discover your Cutetito creature.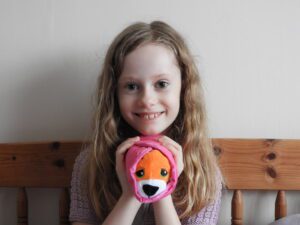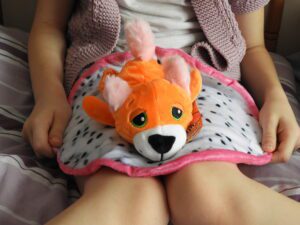 There are 12 to collect and they have different levels of rarity as signified by the fruit on their back. Each Cutetito comes with an information and collector card so you can see all 12 characters and their rarity, as well as name and date of birth info for the character unwrapped.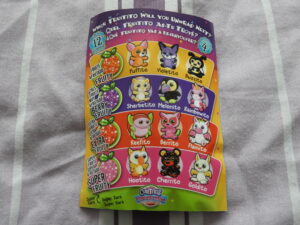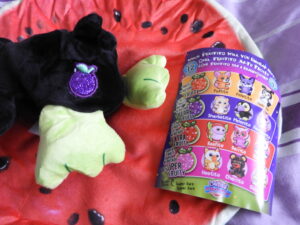 Our three Cutetitos were Puffito the Chinchillito (fruity/common), Rainbowito the Unicornito and Melonito the oucanito (both berry fruity/rare)
The fruit slice design is fab and I've had Anya asking for watermelon so it does have a positive effect on encouraging fruit eating in children.
The Cutetitos are really lovely cuddly toys and I'm on the lookout to get some more for Anya's birthday next month. They are currently available from Smyths for £7.99 each.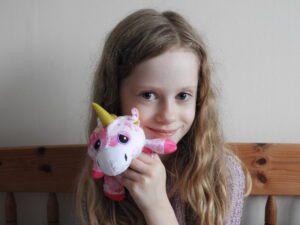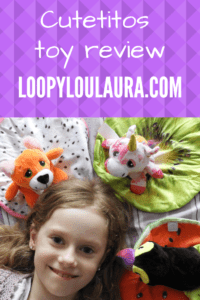 *We were sent these toys for the purpose of this review