Cackle, cackle, something wicked this way comes…
It's the Feisty Pets! Cute creatures that hide a darker side…
Meet Cranky Cathy the witch's cat and Sammy Suckerpunch the husky. Look at their adorable little faces! But watch out when you release them from their cage/box as they might turn on you!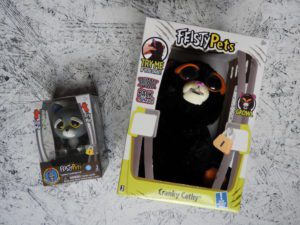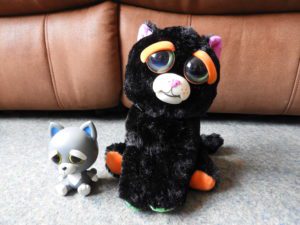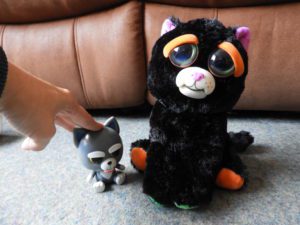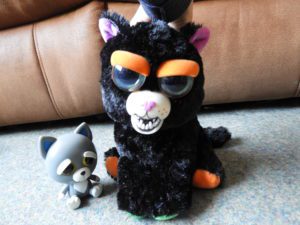 We were sent these lovable characters in time for Halloween preparation, along with a pumpkin carving kit (my first ever attempt so feeling quite proud of myself!)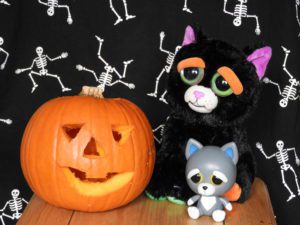 There are plush Feisty Pets in the range as well as the smaller ones, and both have the ability to change from super cute to super scary with just a little push or squeeze! (Think I behave the same way, ask the kids!)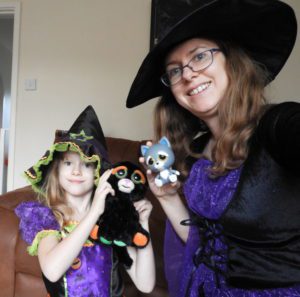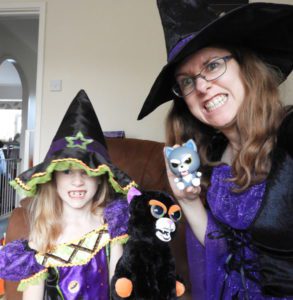 There is something about the slant of the eyebrows that is just so adorable and this adds to the fun when they transform! Of course, my usually sweet daughter also has a feisty side…
These toys are fun all year round, not just at Halloween, and there are different animals or creatures to collect (Anya wants a unicorn and I want the dragon!) But I imagine that these would be a brilliant addition to any Halloween costume and provide an extra surprise during trick or treating.
Feisty Pets are available from a range of retailers including Amazon, Argos, Morrisons, Smyths, Tesco, The Entertainer.
You can catch up with their latest information at http://feistypets.com/ or on social media!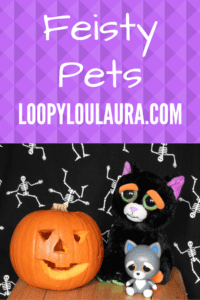 *We were sent these toys for the purpose of this review. All photos and words are my own.