So cute you could eat them. But don't…!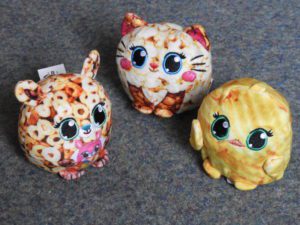 The latest toy to hit the shelves are Foodie Roos. They come in packaging with labelling which is reminiscent of food packets. The big baby eyes peeking through the window allows you to see which you have got, making duplication less likely.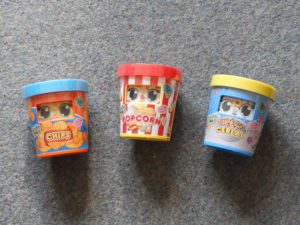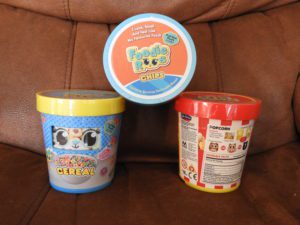 Open the tub to release your toy: what a treat for the senses! As well as being adorable to look at with the food stuff printed on super soft fabric, they have a crunchy textured filling which rustles as you play. And they smell of the food they represent! We had popcorn, crisps and cereal and they were all distinctive and realistic fragrances.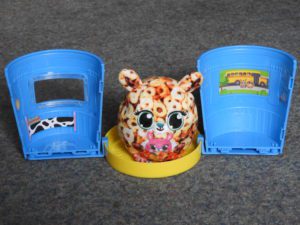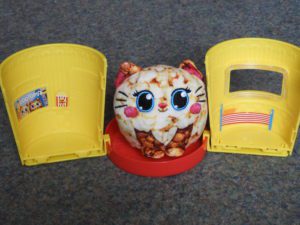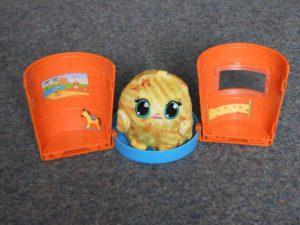 The characters are individual and feature a range of animals which are then included in the name. We had Crunchin' Roo, Kernel Kitty and Chip Duck. There are rare ones to collect and I really want more of these as they are sooooo cute and I can't decide on a favourite!
The packaging can be arranged into a playset. The inside has a house/room design on, which can then be customised by your child with the stickers provided.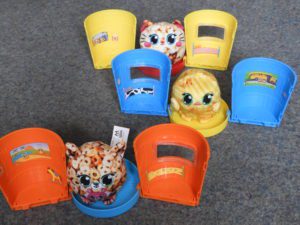 The packaging could then be reassembled to use as toy food for a supermarket game: there is lots of play potential!
Foodie Roos are suitable for ages 3 and older, and the rrp is £7.99.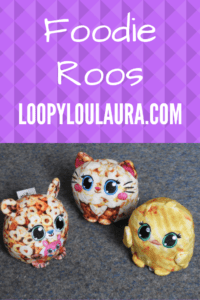 *I received these toys for a Twitter party but was not required to write a blog post