The school holidays are upon us and, rather than screentime, I wanted to set them off with some imaginative play. I was kindly sent the WannaBees Cafe Owner pack which gives children everything they need to create their own cafe (except the food and drink!)
The pack contains posters for opening hours, open and closed signs, order pads, a selection of different menus, bills and shopping lists. The pack also contains some recipe cards which would be lovely to cook together.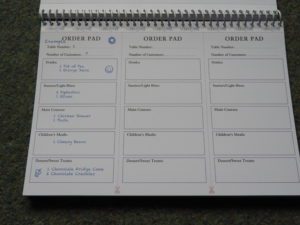 The opportunity to practise writing is very important to keep up the momentum of learning over the holidays. We started this in the afternoon and Zach was eager to join in (the packs are aimed at children aged 5 and over but younger and older children would have fun getting involved too). The next morning I came down to find Anya had been working away, thinking of menu ideas and creating signs. It has really captured her imagination as well as reinforcing her handwriting skills.
The WannaBees cafe Owner pack also revealed some interesting gaps in Anya's knowledge, in particular of money and the value of food. She said fish and chips would cost £30! This now gives me the opportunity to work with her on developing her understanding on the cost of goods and assigning a monetary value to products.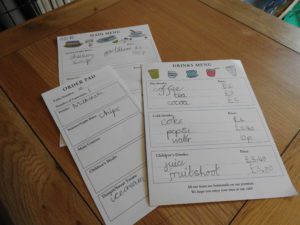 There are currently 3 packs available on the WannaBees website, with a discount for the more packs you choose. Due to the success we have had, I hope they produce more based on other professions!
This is a great plastic free game for children and is very engaging and realistic. If screentime is a concern then I would certainly recommend trying an immersive play pack like this to develop their understanding of the adult world.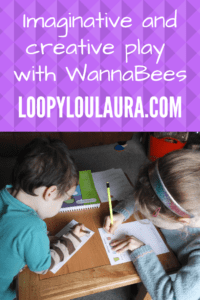 *We were sent the pack for the purpose of this review. All opinions are my own