*I will be compensated for my time. All opinions and photos are my own
Say hello to the InstaGlam Glo Up Girls!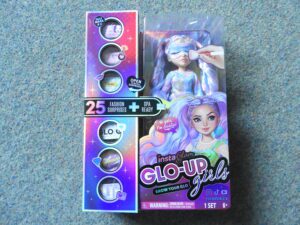 There are 4 dolls to collect: Sadie, Tiffany, Erin and Kenzie. We found 2 of the dolls in store which Anya found difficult to choose between! However, the purple tones of Sadie were simply irresistible!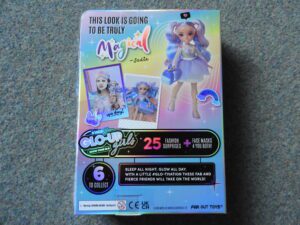 The packaging is so pretty with pearlescent holographic tones. The box opens up to reveal the surprises.

The dolls arrive in their pyjamas and Sadie has an eye mask just like Anya uses every night!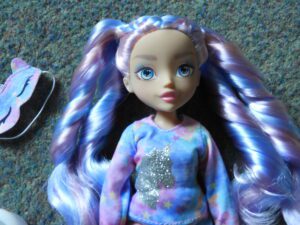 Then there are the surprises to enjoy! 25 of them!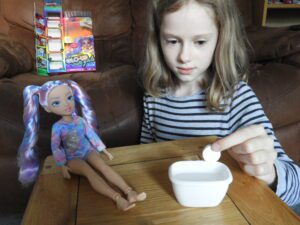 I think the most exciting surprise was the face mask, one for the doll and one for your child. The masks unravel in water so that they can be applied to the face.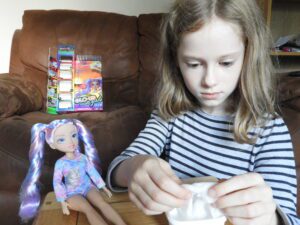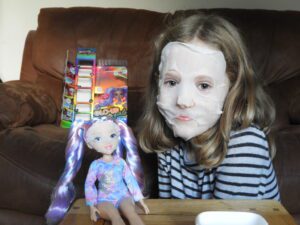 The next surprise is a bath bomb which contains a brush which can then be used on the doll's face to reveal her makeup.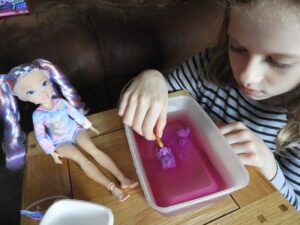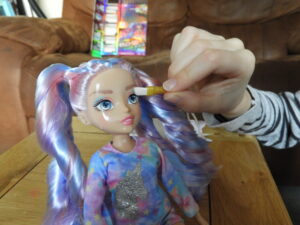 Ice cold water on the feet and hands reveals nail polish before opening packages containing clothes, shoes and accessories.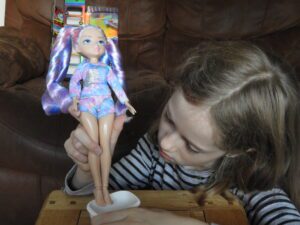 Anya is super keen on fashion, makeup and nail varnish so this toy really appealed to her. The fun of the surprises means that she is nagging me to get the other dolls to complete the set and see what they are hiding!
Instaglam Glo Up Girls are available from a range of retailers including Smyths with an RRP of £24.99 each. The brand also has a website including a TV show to entertain young fashionistas.