*We received this item for the purpose of this review. All opinions and photos are my own.
Ready for some garden fun? Looking for a new exercise for the whole family? Get competitive with Jump It Lap Counter!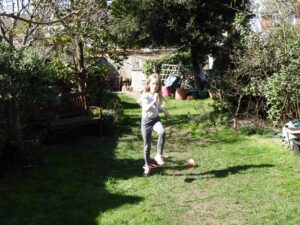 Who remembers Jump It from their own childhood? Sadly, I never owned one but remember some of my friends at junior school lending me theirs during playtime.
I was very excited to receive the Jump It Lap Counter in order to recapture my youth. A tiny bit of assembly is required when you open the box. The set contains the cutest tiny screwdriver ever! Simply line up the hole in the cord with the one in the counter and screw together to secure.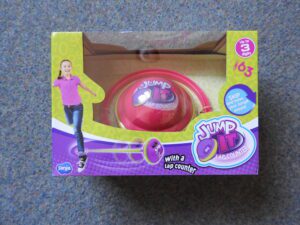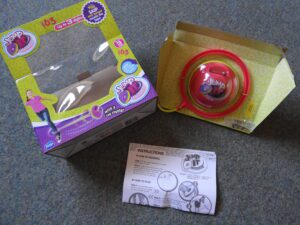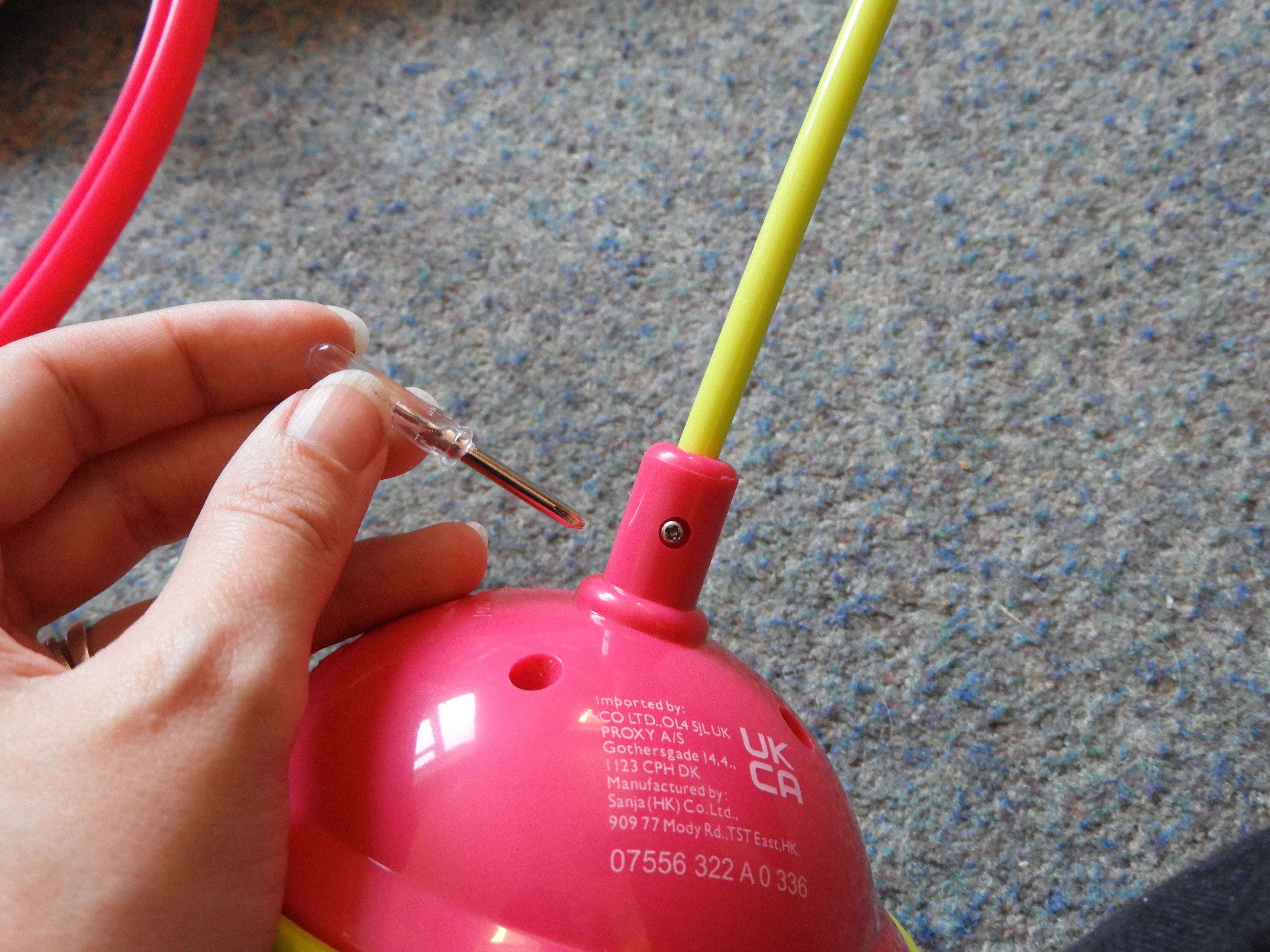 Challenge yourself to get to 1000 skips or just have a competition with your friends and family to see who can jump it the most! Don't forget to reset the counter to make it fair 🙂 Place the ring around your left foot and spin clockwise to get going and remember to jump!
Let's get started! Oh… It is much harder than I remember! Although maybe that could be my age, aching muscles from starting running again and just a general lack of coordination! I couldn't manage to get going but am determined to keep trying!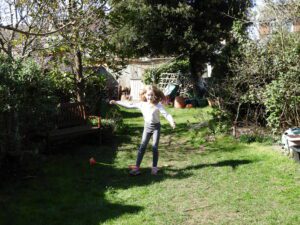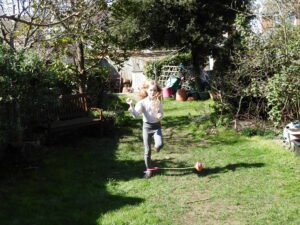 Anyway, I handed it over to the kids and they got straight on with it! Anya got a few bashed ankles but was soon doing circuits of the garden with the lap counter cranking up to double and even triple digits. She put it on the opposite ankle to the one advised in the instructions and went anti clockwise so the lap counter counted backwards (good chance to work on Maths skills!)

I was super impressed by how quickly Matthew managed to get going. I'll be honest and say that I didn't think Matthew would go anywhere near the Jump It simply because it is pink.
Both children have used it everyday of the Easter holidays and must have done thousands of laps between them! Great to see them having fun in the garden, exercising by stealth, getting plenty of fresh air.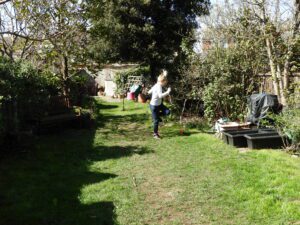 The Jump It Lap Counter could be used inside if you have plenty of space. I also found that I had to keep the other children back as they wanted to have a go when it wasn't their turn and I didn't want bruised ankles!
The Jump It Lap Counter has an RRP of £13 and is available from Smyths and other retailers.