*I received this item for the purpose of this review. All opinions are my own.
Ready for a giggle this summer?
Kids Against Maturity is a card game guaranteed to make you and your kids smile. Humour required!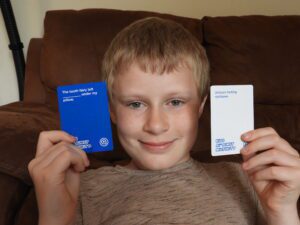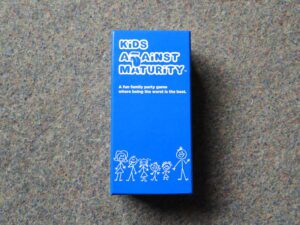 The games is quick and easy to learn how to play. Simply pick 10 white answer cards and then pick which one is the funniest to answer the blue question card in each round. The person who reads the blue card chooses which person gave the funniest answer card and the person that wins 5 times wins the game.
A game takes between 30-90 minutes depending on how much the giggling slows you down! It can be tricky to choose from the funny options when 10 are available and then the blue card reader has the difficult task of deciding which is best.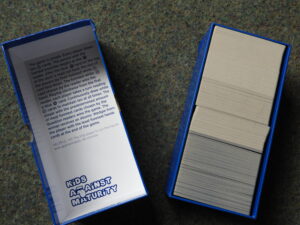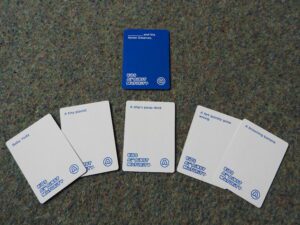 The game is aimed at children aged 10 and over but Anya aged 8 was able to read the cards and enjoy the fun. Although Zach is 5 and can read fluently, his understanding of the cards would make this game too difficult for him to join in properly and he would have no chance of winning. A minimum of 4 players are required.
The box suggests that parents look through the cards to remove any that might not be appropriate for your family. Some of the cards use American terms like 'Mom' instead of 'Mum' and there were some other cards which used brands we've never heard of so the children and me were a little bewildered.

You can see from Matthew's face that he found the cards hilarious! There are lots of poop jokes amongst the 600 cards which provide over 40,000 combinations!

Kids Against Maturity has an RRP of £20. It is available from Smyths Toys as well as other retailers online and in store.