The weather has been a bit rubbish so we've been indoors a lot! So my children were delighted and eager to get going with this bundle from Tactic Games.

Speedy Beedy is suitable for ages 3+ so the instructions were easy to understand and Zach got very involved in this speed challenge. The game is quick to set up as you just need to apply stickers to the base of the flowers before playing for the first time.

The aim of the game is to collect the flowers in the correct order and try to avoid the hidden bugs. The game is quite fast and furious with the bees easy to hold in the hand. I would advise playing on a hard surface to make the flowers easier to pick up.

Flags of the World is aimed at ages 8+ but be warned it is tricky!

I helped Matthew and Anya to set up a game as you need to sort the cards out ready for play which can take a few minutes to complete.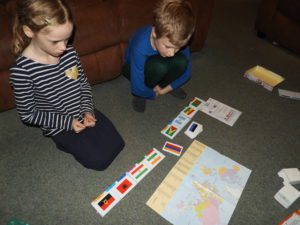 Once play was underway it soon became clear that Matthew is a GENIUS and knows soooooo many different flags (who says screen time is harmful?!) Poor Anya was at a significant disadvantage so the next day I joined her and Zach 'helped' Matthew. Sadly I wasn't much help and Matthew's team still won.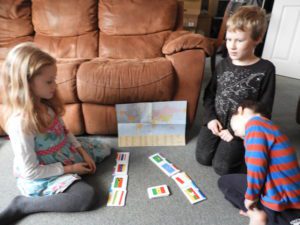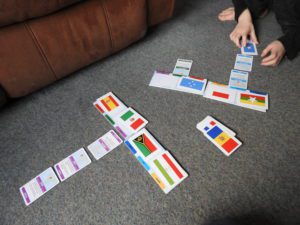 There is also the opportunity to use guesswork to complete the game and I'd advise having the enclosed map to hand as the clues to the countries can often be deduced.
Alias is aimed at ages 10+ and at least 4 players, but actually we had a go at playing this together and found it manageable.

The aim of the game is to work in teams and work your way around the board. Using the egg timer, one member of the team needs to describe the item on the card based on the number you have landed on. You move along the board the number of correct answers your team mate guesses.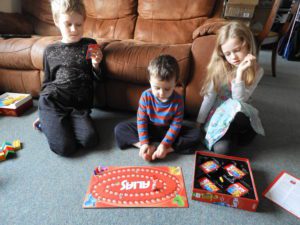 Zach didn't really understand how to play but the other two did and were VERY competitive. We played games in the way intended by the rules but then also made up 2 different versions so the game is versatile and can be adapted for younger or fewer players.
I would like to take all of these games to my parents' on Boxing Day and my mum in law's at New Year so that we can have a family competition!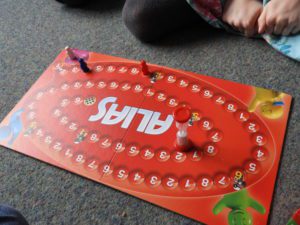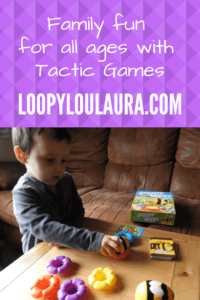 *We were sent these games for the purpose of this review. All photos and opinions are my own.