Entertaining the kids whilst also home learning can be tricky. We were excited to be sent this Wordsearch Junior game to review.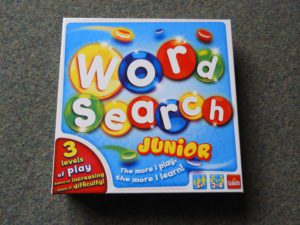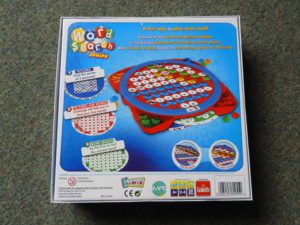 Wordsearch Junior is actually aimed at children aged 5 and over, but as Zach can read and is almost 4, I decided to let him play. I would suggest that this game works best with children at similar levels of reading ability.
There are three ways to play: pictures, words and pictures and words. The second level is actually the easiest as the quickest person to find the picture is then able to claim the word. The picture ones are actually much harder than I imagined and we all slowed down to scrutinise carefully.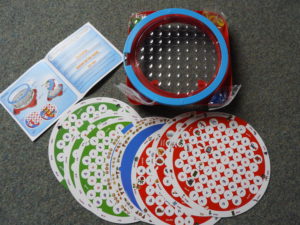 I really liked the transparent counters that are used to fill up the grid which is a clever piece of engineering. They manage to be bright, fit perfectly together and enhance the gameplay yet are completely unique compared to traditional games.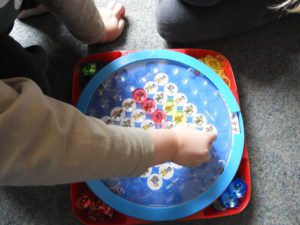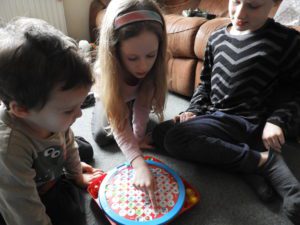 Zach got a little frustrated as the older two were quicker, however since opening it last weekend he has played it on his own for at least an hour every day and loves just looking for the words or sequence of pictures.
Wordsearch Junior retails for £19.99 and is available from all good toy retailers online (necessary at present!) as well as in store for later in the year. Goliath Games also has another version available called Wordsearch which is suitable for older children aged 8 and over.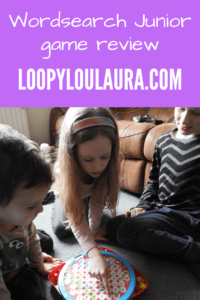 *We were sent this game for the purpose of this review. All opinions and photos are my own