Congratulations if you are newly engaged like me! The idea of organising a wedding can be quite a daunting prospect but it doesn't have to be!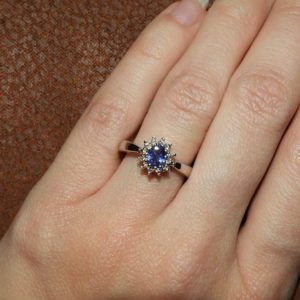 We have 6 months to go until our wedding (yay!) and I thought I would share with you some of the tips to a hassle free wedding.
The first thing you need to do as an engaged couple is decide on a time scale. The size of the wedding will impact on this as you may want to have extra time to organise guest lists or arrange travel if there is anyone likely to come from a long distance. You may want to choose a particular month that suits your family birthdays or avoids clashes with someone else's celebration. A winter wedding might sound perfect or you may prefer summer.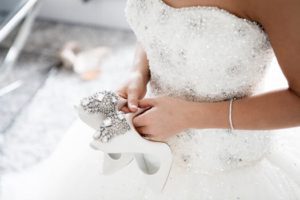 Once you have decided on roughly when you would like to get married, you can tell everyone! The first question will be 'ooh when's the wedding?' and you can give them an answer.
Next the planning needs to start in earnest: type of ceremony, venue, colour scheme, bridesmaids, best man, pageboys. Again the size of the wedding will play a part in all of this as you determine a budget to aim for. Wedding fairs can give you a great idea of the range of services available locally but I actually haven't been to any yet and have done everything online so far (going to the wedding fair at our chosen venue tomorrow!)
After this you can begin to looks at specifics such as menus, flowers, rings, wedding invitations, the wedding cake, photography, and perhaps most importantly the clothes. I have bought the bridesmaid and pageboy outfits and allowed some growing room based on the children's usual height increases. I'm leaving shoes until nearer the time as children's feet grow rather randomly!
Once you have got all of your RSVPs back then you can start to organise a seating plan if that is what you want. Personalised favours are popular right now so look round for what would fit with your guests and style of wedding.
Planning a honeymoon? If you are planning to change your name then don't forget to get all the paperwork sorted beforehand so that there isn't a panic when you are due to depart. Many couples now ask for a contribution to the honeymoon fund as a wedding gift so if you choose this option then don't forget to include it in the invitations.
A week before the big day, go over all the timings and confirm with suppliers. Finalise all of the details with the venue and drop off any decorations or items they need to set up. Take time out to relax as well, it may be difficult to sleep well the night before the actual wedding as you'll be so excited!
The most important thing is to talk to each other so you both have an equal input in the day. Let family help out but don't let them take over.

For more help and information

click here
.
Have a fantastic wedding and make it the day of your dreams!
*Collaborative post