My wedding flowers have arrived! It makes the whole thing start to feel a bit more real! I won't share pics of my flowers until my big day but I thought I'd tell you a little of the thought process that went into this very tricky decision!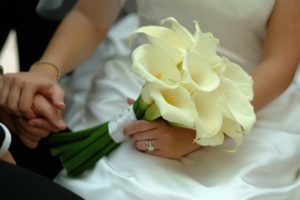 The first decision I had to make was whether to go for real or artificial flowers. This was actually super easy as I wanted something to keep as a treasured souvenir of the happiest day of my life that didn't involve giving birth 🙂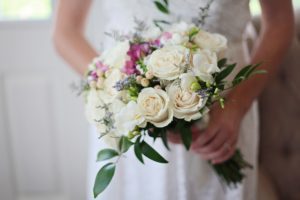 Next up was colour. This was a more difficult choice, made even more complicated by the fact that I'm still not sure which dress to wear… Purple is both mine and Chris' favourite colour so it is our wedding colour scheme. The girls will be wearing lilac bridesmaid dresses and the boys have waistcoats that are a darker purple. I looked at so many colour combinations of purple, lilac and ivory/white that it took over 6 months to make a decision!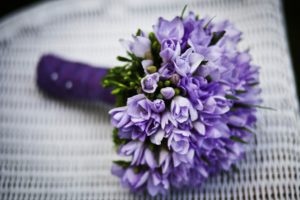 Flowers symbolise different elements to a wedding and marriage. Roses are traditional as a representation of love and purity. Lilies stand for constancy. Daisies mean innocence. Peonies are popular as they symbolise a happy marriage. Some brides choose flowers that are seasonal such as sunflowers or daffodils. More dramatic colours like irises and poppies can be used to contrast against the traditional white bridal dress or to match with bridesmaids.
Shape and size also need to be considered.  I'm quite a petite woman (5 foot 1 and a half) so I didn't want to be dwarfed by some huge floral masterpiece. My sister felt the same way and here is a pic of her at her wedding 10 whole years ago!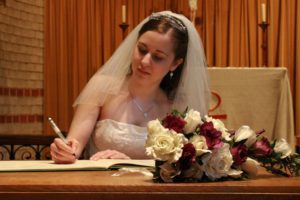 She opted for a teardrop shape bouquet which is very popular but I have opted for a round one to match with my bridesmaids. (Also didn't want to be accused of copying!) 🙂
What bouquet did you choose and why?