The Blurb:
The path of true love never runs smooth, the path to the perfect wedding, even bumpier. They have been dreaming of this day for as long as they can remember, but what happens when fate has other plans…
Sienna is determined not to become a bridezilla but planning a wedding is proving much harder than she thought. With obstacles flying from every direction, can she take back control without upsetting those closest to her?
Bryony is the bride on a budget dreaming of a big white wedding. A family full of secrets threaten to ruin her big day, will she find it in her heart to forgive and forget?
Agnes is the career woman who appears to have finally found Mr Right, but will her scheming boss come between her and her new found love?
One date, three brides-to-be, united in their quest for the 'perfect' wedding.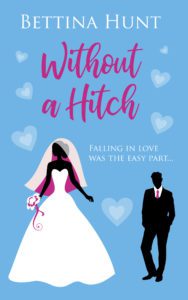 My review
As a bride-to-be myself, I couldn't wait to start reading this book and I was not disappointed. The plot follows 3 women on their wedding journey from the proposal through the planning and then on the big day itself.
The 3 couples all have very different relationships and budgets! Sienna and Charlie can afford the finer things in life but there are limits! Sienna is excited about planning her big day but her future mother in law is keen to be involved.
Agnes and Simon whose romance is a bit of a whirlwind and now, just as they are planning the wedding, she is sent to the USA for work. Can their relationship survive the long distance and is it possible to plan a wedding from afar?
Bryony and Thomas are a down to earth couple with a small child. Thomas has the best of intentions but is gambling to try to raise money for a honeymoon. Meanwhile Bryony has family issues to cope with as her estranged father returns to walk her down the aisle.
The book is fast paced and switches between the brides frequently to keep the momentum going and offer a juxtaposition between the women's experiences. The hunt for the perfect ring/venue/dress really resonated with my own experience of planning a wedding. I found myself most drawn to Bryony and Thomas as characters due to the sympathetic way they have been written by the author and the problems they need to overcome to find their happy ever after.
This book is a great mix of drama, comedy and love. Fab summer read!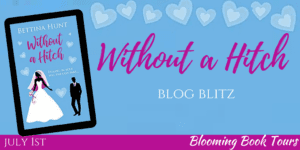 Author bio: Bettina Hunt lives in England with her husband and two sons. Without A Hitch is her second novel. She blogs about beauty, afternoon tea, spas and travel, as well as sharing poems and short stories at www.beautyswot.com. She can be found on Twitter most days – join in the chat @BeautySwot.
[amazon_link asins='B07658625S,1534917845′ template='ProductCarousel' store='tiredmummyblog-21′ marketplace='UK' link_id='827aabd9-7cf1-11e8-9937-c1cc438ede12′]
*I was sent a copy of this book for the purpose of this review