It is a real struggle these days for me to come up with anything I want for Christmas. We tend to just get on and buy anything we need throughout the year!
I remember being a child and making huge long lists of toys and jewellery from the Argos catalogue, helpfully providing my parents with page numbers and the catalogue number for each item.
My teens and twenties were Amazon lists of books and DVDs but now I get free or discounted books online and we watch Netflix or Prime for show and films.
This year we got married and were kindly given many wedding gifts so our house is fully stocked with appliances and homeware.
So what do I want for Christmas 2018?
Perhaps a little unexciting but I need some new nighties as the straps on a couple of mine have snapped (already been re-sewn at least once!)
A vegan cookbook or magazines might be handy to help me with the transition from being vegetarian to vegan in the new year.
Vegan products such as toiletries and cosmetics or even food!
Concert or theatre tickets. Chris took me to my first ever concert (Queen and Adam Lambert) and I'd love to go to another. I haven't been to the theatre in ages and would love to see a play or musical. I've always wanted to see a live performance of ballet and haven't seen any Shakespeare in years.
A full night's sleep, a year's supply of wine and coffee, no arguments, everyone eats the food they've been given. Simple.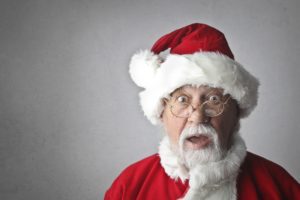 What will you be asking for this Christmas?