For a while now I have been having trouble justifying being vegetarian and not going one stage further and becoming vegan. I have decided to give it a try in the new year!
I am giving myself a few weeks to plan menus, buy in ingredients and check what is already in my cupboards, and use up what I already have as I would hate to waste food.
I have been impressed by the passion of Lush and The Body Shop when I have been to blogger events in recent months. However, my main inspiration has been Facebook. Watching videos about the cruelty in the dairy and farming industries had been heartbreaking (and yes, I do know that many animals are kept in humane conditions but having babies taken away is torture no matter what species).
When I was at uni and went vegetarian (almost 20 years ago!), a fellow student told me I was being unethical as I wasn't supporting my fellow humans who rely on farming for their livelihood and I do agree with this to some extent. But it is impossible that everyone would choose to become vegetarian or vegan at once so the culture could change gradually and techniques could adapt to keep the economy afloat.
Einstein famously said "Nothing will benefit health or increase chances of survival on earth as the evolution to a vegetarian diet". 25,000 people die each day from hunger. Every single day. They could be fed with the food that is used for animal feed and the space for growing that food could be converted to human crops as the number of animals bred for slaughter and slavery reduces.
Chris will be joining me on this vegan journey. He is intolerant to dairy but finds it difficult to avoid as the only one in the house and is easily tempted! I will offer the children vegan food but won't insist they have it and won't object to continue cooking them meat. They have the right to make their own choices.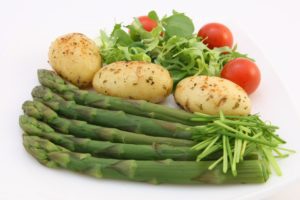 I admit to being concerned about how I will cope and I'll admit that I'm not sure if I will continue it long term. I currently drink about a pint of milk a day and my daily coffee sachets and pods will have to be replaced. I have cheese on practically everything.
I dread the extra time that it will take to check ingredients as I already spend ages shopping to get products that are wheat free due to my allergy. But I am hoping for a health benefit too: when I was diagnosed with my wheat allergy in 2001, I was told that dairy would probably be the next allergy that I get (I grow into them 🙁 ) so I hope that cutting it out will have a positive effect on my urticaria and eczema which have never improved despite daily antihistamines for the last 17 years!
If you have any tips, recipes or favourite vegan products then please let me know in the comments!