I rarely go in to town to go shopping now I have children but during my teenage years and early 20s I was always in there and The Body Shop was high on my visit list each time.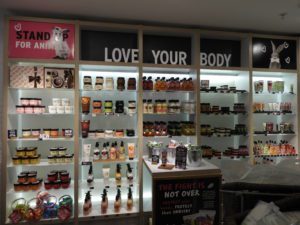 My first makeup came from there and I loved their Ananya and vanilla perfumes as well as their gorgeous fruit ranges.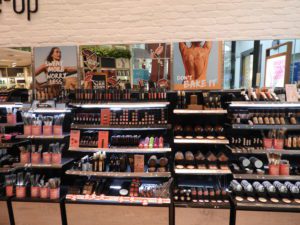 I was delighted to be invited to The Body Shop in Reading for a special blogger event to showcase their new products and have a reminder of their ethical stance.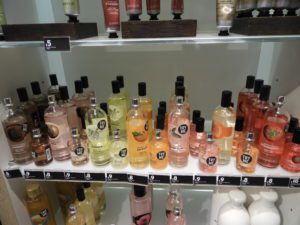 The latter is of particular importance as the #ForeverAgainstAnimalTesting campaign which The Body Shop is running with Cruelty Free International. Their aim is to collect 8 million signatures to present to the UN requesting a convention to end animal cruelty globally. If you haven't signed yet, then please do! The link is https://www.thebodyshop.com/en-gb/about-us/against-animal-testing

So what is new in store and online?
You can personalise your own body butter! It is a great way to make a gift extra special. We used the labels for name badges!
The Body Shop has developed a range of body yogurts which absorb into skin in only 15 seconds. They can be applied to wet or dry skin and smell AMAZING! The body yogurts are 100% vegan too.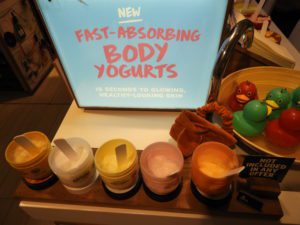 Also 100% vegan are the new range of face mists which smell lovely and are great in this heat!

Go Bananas for the new banana skincare range with a funky bright banana design. It includes a banana body yogurt as described above.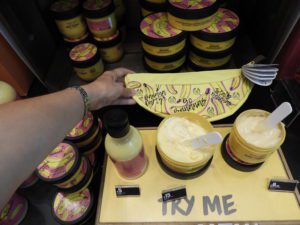 I usually err towards subtly fragranced skincare products but fell in love with the mango scented range of body care. The store now offers bath bombs and the mango one smells incredible!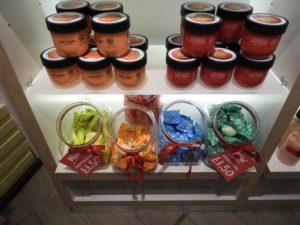 It was lovely to meet up with The Body Shop team as well as

local bloggers

that I have met before and new ones! We got to see a summer make up tutorial for achieving a natural glow which is perfect for festivals. There was food provided by Wagamama and I tried edamame beans which were delicious!
Thank you so much for the invite, Body Shop Reading and Ollie loves his bandana! Proud to support #FAAT: please sign the petition!