Christmas was always so exciting as a child but there was a lull in my teens and early twenties 🙁 Thankfully having children re-ignites the fun!
First Christmas for each of my three little ones: 2010, 2012 and 2016.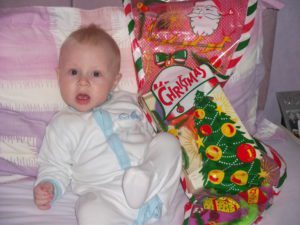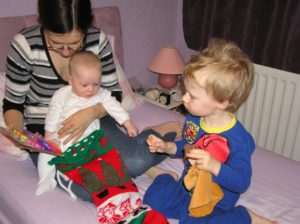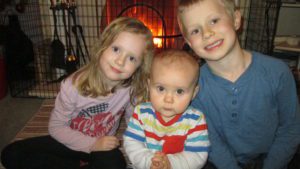 Christmas is also tinged with a little sadness now as I think back to family members loved and lost over the years.
As I said in my decorations post, we used to put the decorations up near my dad's birthday when his parents visited. There would be the festive phone call to our family in South Africa. My mum's family would have a big party on Boxing Day and we would be the elves handing out presents.
Wonderful days but long gone. This makes me even more determined to make family the number one focus of Christmas and create memories for the children that will last a lifetime.
Let's finish off with a pic from 1983, I'm the same age that Zach is now!