I have worked in education for the last 13 years in a variety of roles both in and out of the classroom. It is a huge privilege to be able to support the next generation and inspire a love of learning.
But it is also a huge responsibility, and the pressures faced by teachers is driving more and more away from the profession.
This week Matthew's school had an Ofsted inspection and as yet we do not know the result. I hope that the hard work and dedication of the teachers and other staff has paid off and the dreaded 'requires improvement' judgement is lifted.
The government and therefore Ofsted are more concerned with league tables and SATs results than the happiness of the children and that is wrong. The bureaucracy and paperwork involved is astronomical for the staff and I honestly have no idea why anyone would want to be a Head Teacher.
Matthew loves school. He is happy. He feels safe. He has had opportunities to expand his life experiences with a residential last term. He is making excellent academic progress but to me that is less important than wanting to go to school everyday.
One of the schools I work at is in an area of deprivation and poverty. The children have many barriers to their learning including having English as a second language or special needs. They make huge progress considering these obstacles but not enough to meet the Age Related Expectations that the government have set. The children and therefore the school are set to fail by the very people that should be celebrating the achievements that HAVE been made.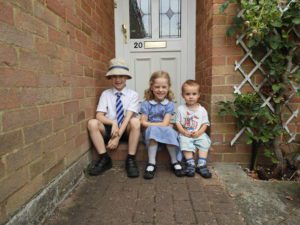 Every country has a different education system and ours is not broken, only misguided. It is unreasonable to expect everyone to get the same results. The point is to inspire children not set them up for disappointment, to give them ambition but not unrealistic expectations.
Success is WHO we become not WHAT we become. Exam results do not tell us who is kind, helpful, friendly, funny, passionate. Neither does Ofsted.