Somehow almost 2 weeks has already passed since Blog On Toys. It was brilliant and sooooo inspiring, but to be honest, I'm knackered. I'm really feeling my age and have rediscovered muscles that I haven't used in years.
I left home last Saturday and headed north to Manchester. It was a real wrench to leave my family and I cried in the car before pulling away. But eating up the miles, I felt better and more confident, less like Mum and more like Laura.
As I arrived at the Premier Inn, I spotted a group of bloggers in the bar and, after dropping my bags off in my room, I went down to meet them. I had a wonderful 4 hours of chatting, gossiping and learning from expert bloggers.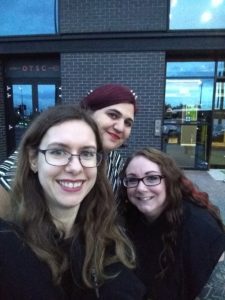 Dinner was forgotten amidst all the talking so after a quick outfit change, we went over to Hotel Football for the launch party.
There was chocolate. There was wine. There was dancing, lots of dancing.
At 1am I got back to my hotel room and had some noodles before bed. 5 hours of sleep later, it was time to get up and get to blog work (even my wedding night didn't escape me blogging!)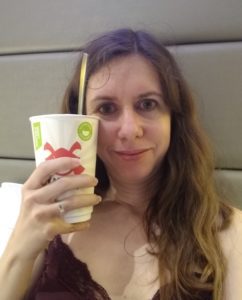 I met up with my friends in the lobby and we headed over to the main event. What a day! I went to Emily Leary's session on organisation and, wow! she puts my hundreds of lists on scrappy bits of paper to shame!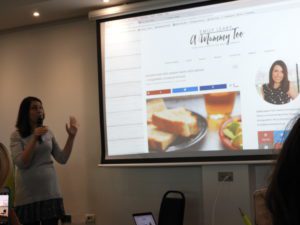 I met some lovely PR reps in the brand den and got the chance to play with some toys!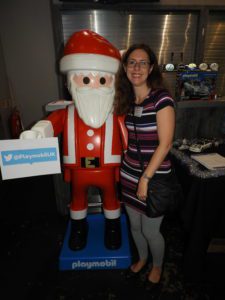 I loved listening to CBeebies star Alex Winters talk about presenting and giving us some inside gossip from the BBC.

I had a go at makiing a Christmas tree bauble with Hobbycraft but I am not the most creative of people!
The cake was a beautiful rainbow cake from the PopTeenies brand and there were gluten free cupcakes for awkward people like me 🙂
To say I was gutted not to win anything in the raffle is a HUGE understatement! I hope for better luck next year…