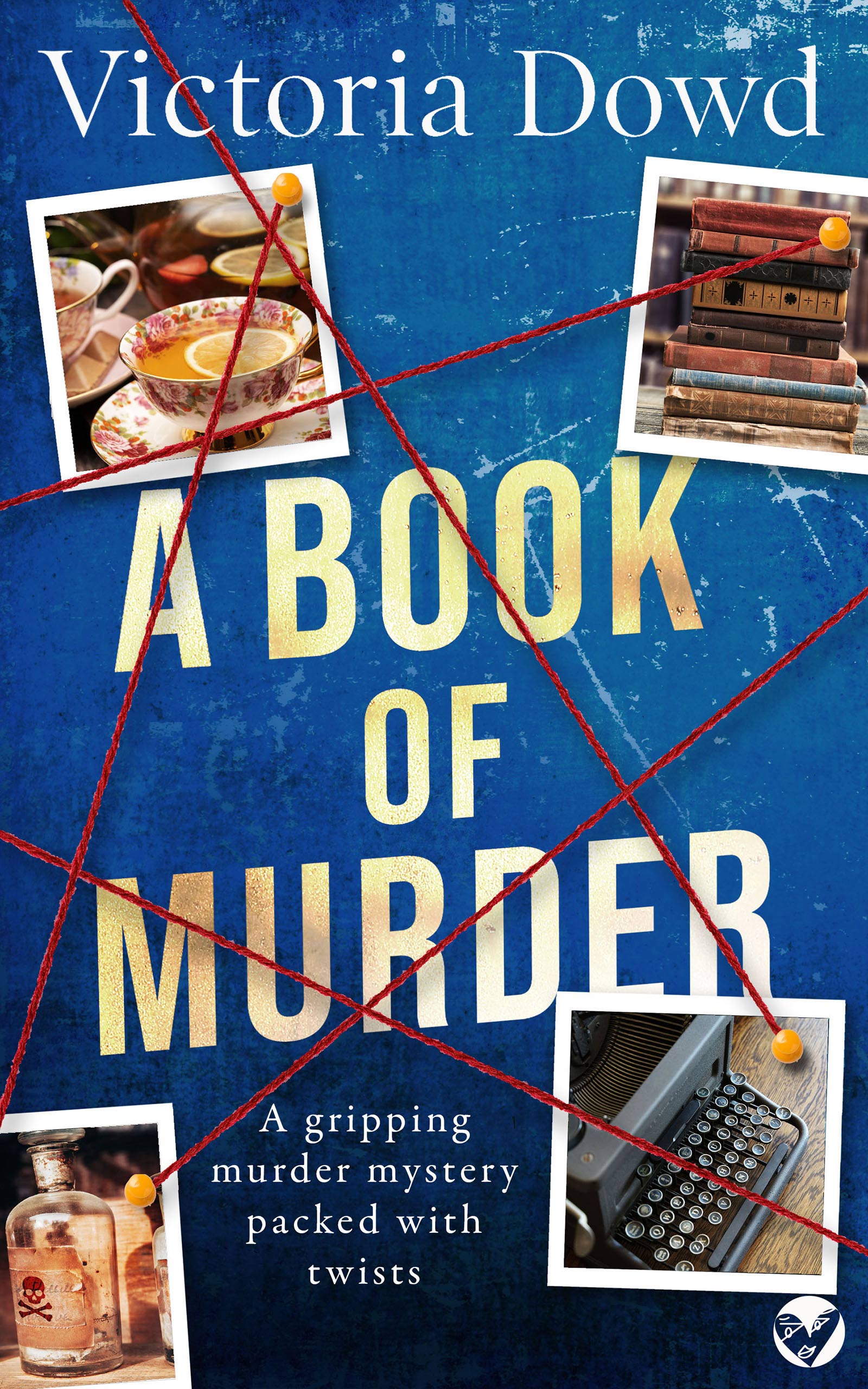 Crime writer Anthony Lovell hosts an exclusive book launch and has some big surprises in store for his guests. But he is shockingly murdered by pufferfish poison and his widow ends upon trial for murder. Ursula Smart is convinced of her innocence…
A Book of Murder is the fourth book in the Smart series but the first that I have read. The women have a clearly established relationship. There are repeated references to a deceased character Mirabelle but I have no idea how she relates to the characters so I would advise reading the books in order.
It took me a little while to get used to the style of writing but then I was hooked. At first I thought it was quirky but then began to enjoy the personal and unique nature of the narrative. The book is written from Ursula's first person perspective as she describes the events leading up to the murder as well as the present day trial. There is plenty of humour in the book, often at the expense of Ursula's family members.
I ended up really liking the mix of murder mystery and court case drama. The murder looks like an open and shut case but Ursula has her doubts. She challenges her own recollections as well as the supposed factswhich could imprison an innocent woman. The plot maintained my interest, with plenty of twists and turns, and the mystery of the culprit was sustained until revealed in the final chapters.
A Book of Murder is an enjoyable murder mystery and I hope to catch up with the previous books in the series.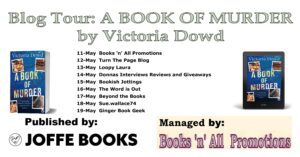 A BOOK OF MURDER
THE PEOPLE'S BOOK PRIZE WINNER VICTORIA DOWD'S LATEST MYSTERY!
If you love Richard Osman, Robert Thorogood, Agatha Christie, Anthony Horowitz, Faith Martin and Sophie Hannah, you'll love this brilliant whodunnit.
A lonely fort at sea.
Nineteen guests with secrets to hide.
An invitation to die for?
The Smart women wangle an invite to crime-fiction powerhouse Anthony Lovell's latest book launch, a weekend-long bash at his private island home.
They're ready for an evening of wining, dining and hobnobbing with the literati.
But trouble is never far behind where the Smart women are concerned.
Late that night, Ursula is awakened by blood-curdling screams.
Anthony's been poisoned. By the same rare — and potentially deadly — fugu fillet that was the highlight of the evening feast.
One of the guests is a murderer. But who?
As the courtroom drama unfolds, and the Smart women are called in as witnesses, Ursula's convinced there's more to this murder than meets the eye.
But is asking questions asking for trouble?
AN IMPOSSIBLE LOCKED-ROOM MURDER MYSTERY WITH A TOUCH OF DARK HUMOUR.
ABOUT VICTORIA DOWD
Victoria Dowd is a criminal barrister-turned-crime writer. She lives with her husband and two children, splitting her time between London and Devon, where she indulges her passion for all things Agatha Christie. Her first book won the People's Book Prize 2021.
PRAISE FOR VICTORIA DOWD:
"Murders, laughs and a malevolent wig-stealing monkey — this book is a riot!" Nicola Gill, author of We Are Family
"I absolutely LOVED this book . . . A perfect cocktail of devilish plot and ingenious characterisation, all laced with Dowd's unmistakable wit. Superb!" Philippa East, author of Little White Lies & Safe and Sound
"Victoria Dowd is my go-to author for clever, witty crime fiction full of memorable characters . . . Dark, sharp and dangerously addictive." Louise Mumford, bestselling author of Sleepless
"Lashings of dark humour, and an edgy twisty yet classic plot . . . A perfect autumn addition to my crime bookshelf!" D. E. White, bestselling author of Glass Dolls
"Sheer reading delight from beginning to end. Dowd masterfully mingles laugh out loud humour with suffocating grief in this confounding murder mystery. May the Smart women enchant readers for many more books to come." Penny Batchelor, bestselling author of My Perfect Sister
"A crazy humorous murder mystery. Certainly something different. I thought it wonderfully written, very imaginative and creative . . . it's like combining modern-day trauma with Gothic tragedy." Carol S.
"Perfect book for a rainy day. This is a great mystery . . . I loved all the characters and I really loved the mystery element as well." Lynn B.
"I was drawn in right away with the descriptive narrations. The author has quite a way with writing her characters so you like the ones she intends you to but also makes you dislike others! It had me interested until the very end and I couldn't wait to read how this mystery concluded! Definitely one I'd recommend!" Kristen K.
"I really like this series and in my opinion, this is the beat book so far. We get a murder mystery with a little bit of humour thrown in. There's plenty of twists and clues in this well-written story . . . it's also multi-layered and atmospheric. The characters are well-developed and a mixed bunch." Louise W.
ALSO BY VICTORIA DOWD
SMART WOMAN'S MYSTERY SERIES
1: THE SMART WOMAN'S GUIDE TO MURDER
2: BODY ON THE ISLAND
3: THE SUPPER CLUB MURDERS
4: A BOOK OF MURDER

VICTORIA DOWD
After graduating from Cambridge, Victoria was a criminal law barrister on the London circuit for many years, where many of her cases were much stranger than fiction.
Victoria is now an award winning writer, having won the Go Gothic Short Story Award for 2019. She has had short fiction published in places such as Aesthetica: A Review of Contemporary Artists and was chosen as the runner up in The New Writer's writer of the year award. Her work was Highly Commended by The Writers' Forum and long-listed for The Willesden Herald International Short Story Competition. She has had short stories published in the BTS Literary and Arts Annual, Dream Catcher arts journal and Gold Dust Literary Magazine.
Victoria lives with her husband and two children. She writes full time, splitting her time between London and Devon, where she can indulge her passion for all things Agatha Christie.
FOLLOW VICTORIA ON