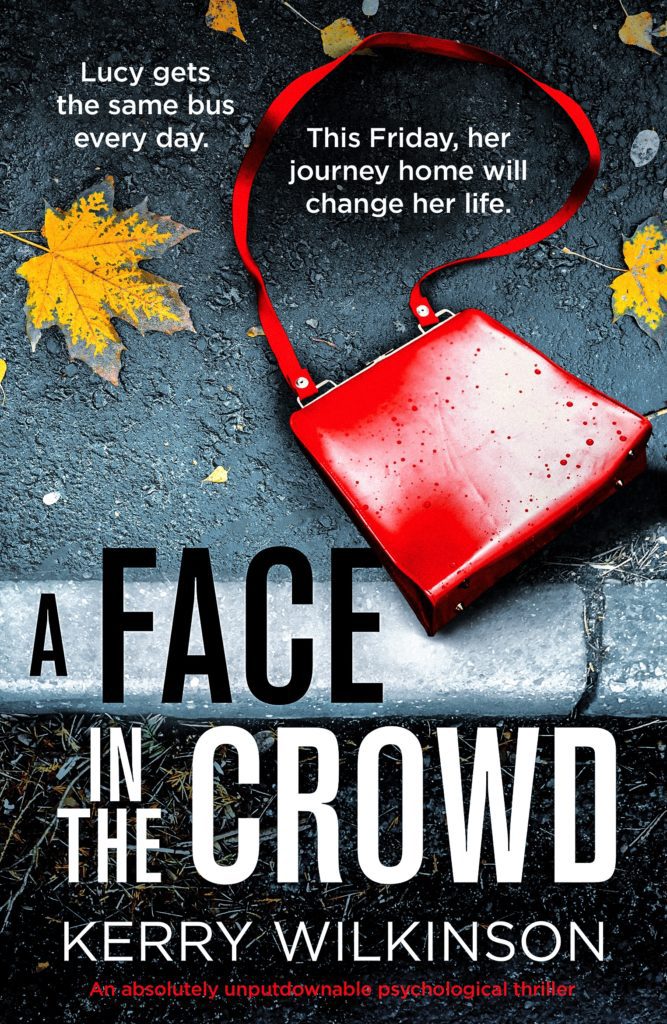 This book is stunningly good and had me hooked from the first page.
We encounter Lucy and Ben in the opening chapter of A Face in the Crowd. He is about to set off on a money making venture that will make their dreams come true.
In the next chapter, the narrative has moved on 5 years. Ben is dead and Lucy is living a miserable existence. She has no money as Ben used her identity to get loans which she has had to repay after his death. On the bus one night, Lucy finds an envelope in her bag containing over £3000. Should she keep it as she is so desperate? Who put it there?
It was so easy to get caught up in Lucy's story and feel desperately sorry for her at being lumbered with debts that weren't hers. The characterisation and emotional impact of her story really carries the whole book in a superb way.
The dilemma of whether to keep the money is one that we can all imagine. 'Find a penny, pick it up, all the day you'll have good luck' and I always thank my good fortune of finding a coin on the floor. But £3000 is a lot of money. For Lucy it means that she could finally eat proper meals, replace her ruined shoes, even go on a date…
The mystery of who put the money there and why was an intriguing plotline. Lucy is unsure who she can trust except her beloved dog Billy. This meant that we as readers were also distrusting of the other characters.
I felt that the ending twist was a little obvious but this didn't spoil the book at all for me as the growing anticipation and the connection I felt with Lucy kept it dramatic.
I can't believe I haven't read any of Kerry Wilkinson's other books but I'll be searching for them from now on!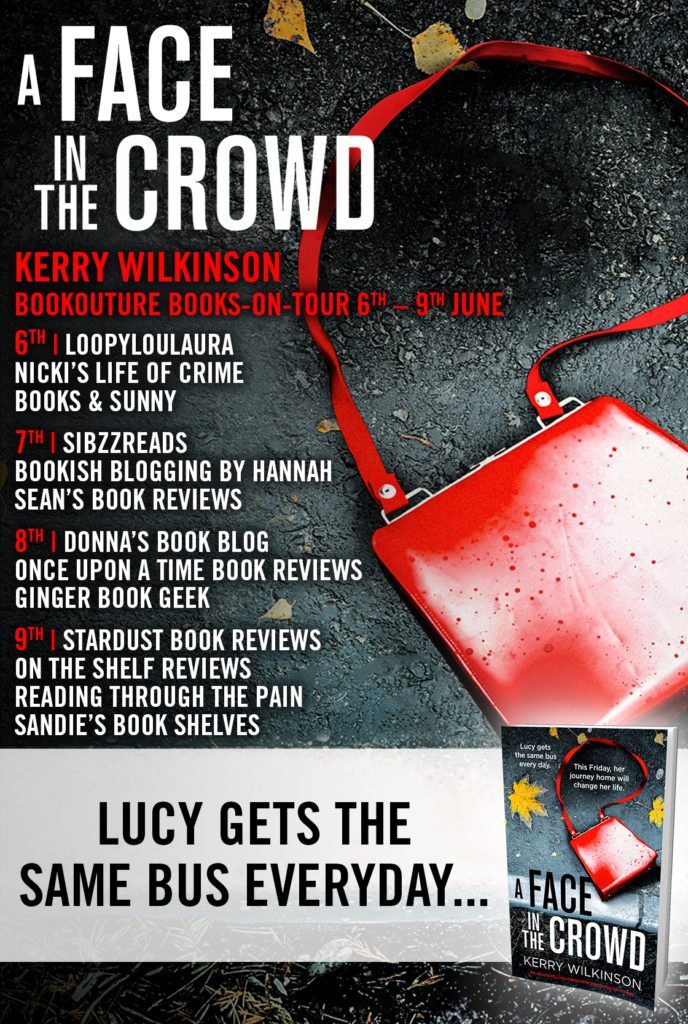 Title:  A Face in the Crowd
PUBLICATION DAY: 06/06/2019
Author: 
Kerry
Wilkinson
Buy Links:  
Description:
Lucy gets the same bus every day.
She hopes to get a seat to herself, tries to avoid eye contact, and, if she's really lucky, reads a chapter of her book.
But it's a Friday – and the bus is always crammed at the end of the week. Personal space doesn't exist. She keeps her elbows close and clings to a pole at every juddering stop.
When she gets off, something feels different.
An envelope stuffed with thousands of pounds is in her bag.
Is it the answer to her prayers, or the beginning of a nightmare?
Because, in the end, everything has a price.
A compulsive read that will have you absolutely hooked and reading late into the night.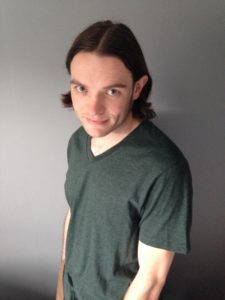 Author Bio:
Kerry

 

Wilkinson

 has had No.1 bestsellers in the UK, Canada, South Africa and Singapore, as well as top-five books in Australia. He has also written two top-20 thrillers in the United States.
As well as his million-selling Jessica Daniel series, 
Kerry

 has written the Silver Blackthorn trilogy – a fantasy-adventure serial for young adults – a second crime series featuring private investigator Andrew Hunter, plus numerous standalone novels. He has been published around the world in more than a dozen languages.
Originally from the county of Somerset, 
Kerry

 has spent far too long living in the north of England, picking up words like 'barm' and 'ginnel'.
When he's short of ideas, he rides his bike or bakes cakes. When he's not, he writes it all down.
Author Social 
Media

 Links: