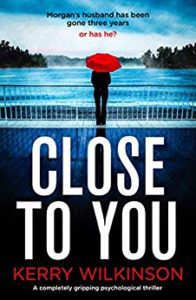 I admit to being a little nervous before beginning this book as I had LOVED Kerry Wilkinson's previous book (A Face in the Crowd) soooooo much that I had set my expectations too high. My fears were completely unfounded I realised by the end of the first chapter!
Morgan receives an award for personal trainer of the year but when she sees the photos of the event she spots her ex husband David. The only problem is that he disappeared two years ago. To be specific: she killed him!
She rushes home and goes to sleep but when she wakes she discovers her car has been stolen and some of her possessions are missing. She calls the police to report the theft but they turn up at her door to question her after a hit and run involving her vehicle.
Morgan's best friend Jane also thinks she has spotted David whilst her mother claims he has visited. Could they be mistaken or did he survive?
Close To You had me intrigued from the start (what trauma had Morgan been through that is alluded to at the awards ceremony?) and then fully hooked from the end of the first chapter when Morgan reveals she killed her husband.
The narrative of the plot is divided between the 'now' and the 'why', the latter being the past in chronological order cataloguing Morgan and David's relationship. Whilst I would be reluctant to claim anyone deserved to die, David's behaviour and the constant lies made me want to tell Morgan to get away from him as soon as possible!
Morgan's life has great sadness as her mother seems never to have kind to her but this has been exacerbated by diminished mental function. David plays on this to inveigle himself into his mother in law's affections whilst further undermining Morgan's self-confidence.
The tension is cleverly built up over the course of the book, and our sympathies are definitely skewed towards Morgan despite her sel-confessed action against David. The ending made me go 'oooooooh' and seemed a fitting conclusion to another excellent book from Kerry Wilkinson.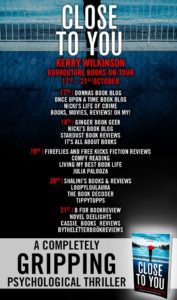 Book Description:
I pinch the screen to zoom until I'm staring at the face of a ghost. A man with very short hair, staring directly at the camera with piercing brown eyes. 
He is as he was when I last saw him: wrinkles around the corners of the eyes and a knowing smirk. That's the expression I see when I can't sleep.
My body tenses. It can't be him. It's not my ex-husband. It's not David.
I know that better than anyone because he didn't walk out on me.
He didn't disappear two years ago and he's not a missing person.
I know that for a fact because I'm the one who killed him.
A brilliantly twisty thriller which will have fans of The Girl on the Train and Gone Girl absolutely gripped.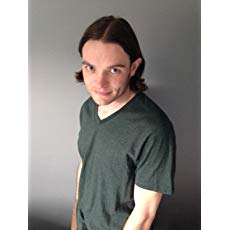 Author Bio:
Kerry Wilkinson has had No.1 crime bestsellers in the UK, Australia, Canada, South Africa and Singapore. He has also written two top-20 thrillers in the United States. His book, Ten Birthdays, won the RNA award for Young Adult Novel of the Year in 2018.
As well as his million-selling Jessica Daniel series, Kerry has written the Silver Blackthorn trilogy – a fantasy-adventure serial for young adults – a second crime series featuring private investigator Andrew Hunter, plus numerous standalone novels. He has been published around the world in more than a dozen languages.
Originally from the county of Somerset, Kerry has spent far too long living in the north of England, picking up words like 'barm' and 'ginnel'.
When he's short of ideas, he rides his bike or bakes cakes. When he's not, he writes it all down.
Social Media Links:
@kerrywk