Nicola Dexter has a secure job, loving husband and a gorgeous 6 year old son. But she is haunted by her past, growing up in foster care and getting involved in drug trafficking and sexual exploitation. Now she tries to help other at risk teens but this is putting a strain on her marriage as Ian's love turns into controlling behaviour. The past also catches up with her and she'll do anything to protect her son…
A Good Mother is an enthralling thriller which ramps up the psychological tension as we discover more about the characters. The book is written mostly in the present day but there are also chapters from her teenage years leading up to Finn's birth.
Nicola is a very likeable character, having overcome the trouble of the past. She has been through a series of awful experiences but continues to put others first and has a genuine desire to save others from her own path. I felt so angry at her husband as he erodes her self confidence and tries to control all aspects of her life. He even belittles her son and I was desperate for Nicola to stand up to him.
The book is written from the first person narrative of Nicola so that we better understand the personal dilemmas that she faces. The revealing of her past through the chapters showing her teenage years add an emotional level. Her dedication to creating a happy life for herself and her son (as well as volunteering to help strangers) is so much more poignant when you understand what she went through.
There were plenty of hints and clues about potential twists, and I found myself caught up in the desperation as Nicola's peace of mind is attacked from different directions. The pace of the book varies according to the events taking place, for example Ian's insidious undermining is gradual but Nicola has to react frantically to some plot twists.
A Good Mother has plenty of drama, a likeable lead character and a tense narrative as events unfold.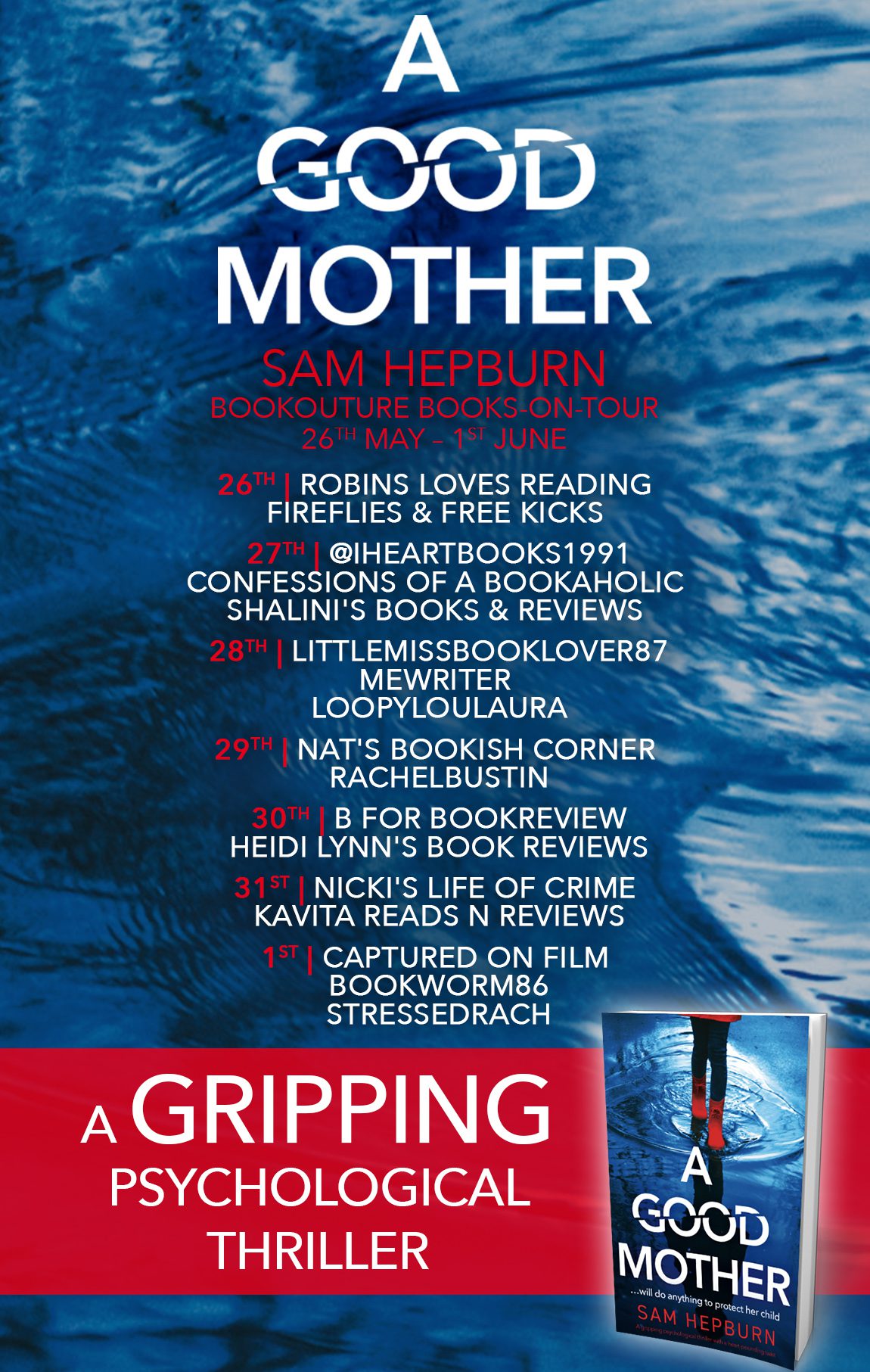 SAM HEPBURN Media Kit:
Title: A Good Mother
Author:  Sam Hepburn
PUBLICATION DAY: May 26th 2021
BUY LINKS:
A Good Mother: description:
I see my son's scooter lying in the undergrowth. Time stands still. Where is he? Deafened by my own heartbeat, I keep looking but I can't see him. This is all my fault. My punishment for the things I did, and the things I should have done.
All I ever wanted was to keep my son safe. I married the perfect husband, built the perfect home. I've tried to give Finn the life I never had.
Everything was going so well. Until now.
It's just small things at first – a punctured tyre, an open gate that I'm sure I locked. But then I see the photograph of two young girls, and a night I've tried to forget.
I know I have to stop pretending that nothing is happening. I can't escape the truth.
Someone knows my secret. But what do they want from me?
A gripping and suspenseful thriller with a jaw-dropping twist, fans of Friend Request, The Wife Between Us and The Girl on the Train won't be able to put this down.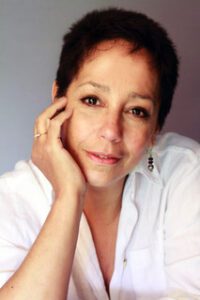 Author Bio:
Sam Hepburn read modern languages at Cambridge University and, after a brief spell in advertising, joined the BBC as a General Trainee. She worked as a documentary maker for twenty years and was one of the commissioners for the launch of BBC Four. Since then, she has written several books, including psychological thrillers Gone Before and Her Perfect Life, and novels for young adults and children. She won the 2017 CWA Margery Allingham Short Story award and has been nominated for several other prestigious prizes, including the CILIP Carnegie Medal for her YA thrillers.
Sam has worked and travelled widely in Africa and the Middle East, and is a trustee of the Kenyan's children's charity, I Afrika. She now lives in London with her husband and children.
Author Social Media Links: