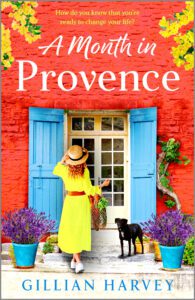 Nicky has been grieving for her husband whilst raising their two daughters. Her friend offers her a chance to be on TV and rediscover her interior design skills. But the hotel in France is a little worse for wear, the budget is halved, and Nicky has a big task in front of her…
A Month in Provence is a warm novel about fresh starts and new chances at happiness. I think it would be perfect for a holiday read as there is a light hearted tone and a foreign setting.
Nicky has had her fair share of heartache and is ready to start emotional healing. She is offered the chance to feature in a refurbishment programme but finds the boundaries keep changing. She befriends the owner Robert despite a prickly start and also has a potential spark with the cameraman Tom.
The grief that Nicky feels could have darkened the tone of the book, but instead the couple's love shines through despite the tears. The overall tone is lighthearted and warm as Nicky negotiates new friendships, considers relationships and rediscovers herself as a person not just a mum.  There is plenty of fun and laughter along the way as Nicky and Robert try to revamp the hotel and themselves ready for the TV.
A Month in Provence is an enjoyable, light hearted read and I was transported to France for the whole book.

A Month in Provence
Interior designer Nicky always used to know how to make the best of things. Ever since she lost her husband though, things haven't been easy. She's had to raise her two daughters alone and she's so proud to see them all grown up, and she knows that's down to her. But she can't help but feel like she doesn't know what to do with her life now…
But then her best friend begs her to help out. Jenny is a TV exec and her new renovation show is in peril. Only Nicky can help.
The catch – Nicky needs to fly to Provence… tomorrow. To renovate a tumbledown B&B. Jenny doesn't mention the fact that the grumpy B&B owner Robert seems to need a makeover too. Or that the budget is next to nothing…
Will Nicky be able to turn the B&B's fortunes around, save her friend's job, and maybe even find some happiness for herself, under the blazing hot French sun this summer…?
Author Bio –
Gillian Harvey is a freelance journalist and the author of two well-reviewed women's fiction novels published by Orion. She has lived in Limousin, France for the past twelve years, from where she derives the inspiration and settings for her books. Her first title for Boldwood, A Year at the French Farmhouse, was published in September 2022.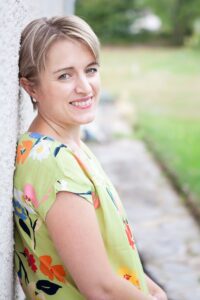 Social Media Links –