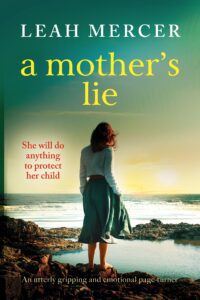 Ali arrives at Seashine Cottage to get some space from her husband. She is 20 weeks pregnant but Jon does not want to continue with the pregnancy. At the home of her late grandmother, she searches for peace and quiet to wait for Jon to change his mind. Ali meets her neighbours Meg, Michael and baby Jem and they instantly bond. But Ali begins to suspect that her neighbour have a secret…
A Mother's Lie is an emotional book with a strong mystery element about two marriages that are at risk of collapse.
The book is written in the present day to give Ali's perspective but also in the recent past to show the last months of her grandmother Violet's life. Several plot strands surrounding family secrets and lies merge in this book. Meg and Michael obviously have a less than perfect marriage and Ali is in denial about her baby and Jon. Violet lives a reclusive life and is trying to forget the past.
The nuances of family relationships are explored as well as difficult life choices and experiences. I found the characters to be relatable and they had a natural humanity to them which made me care about finding the truth.
The theme of loss runs strongly thorough the narrative. It's actually quite hard to review this book without giving away major spoilers. I'll just say that there are hints in both timelines about the secrets that are being hidden which allows the reader to make their own assumptions and interpretations about the characters' behaviour and lives.
A Mother's Lie is aptly described as a pageturner. I found myself immersed in the lives of the characters and anxious to reveal their secrets.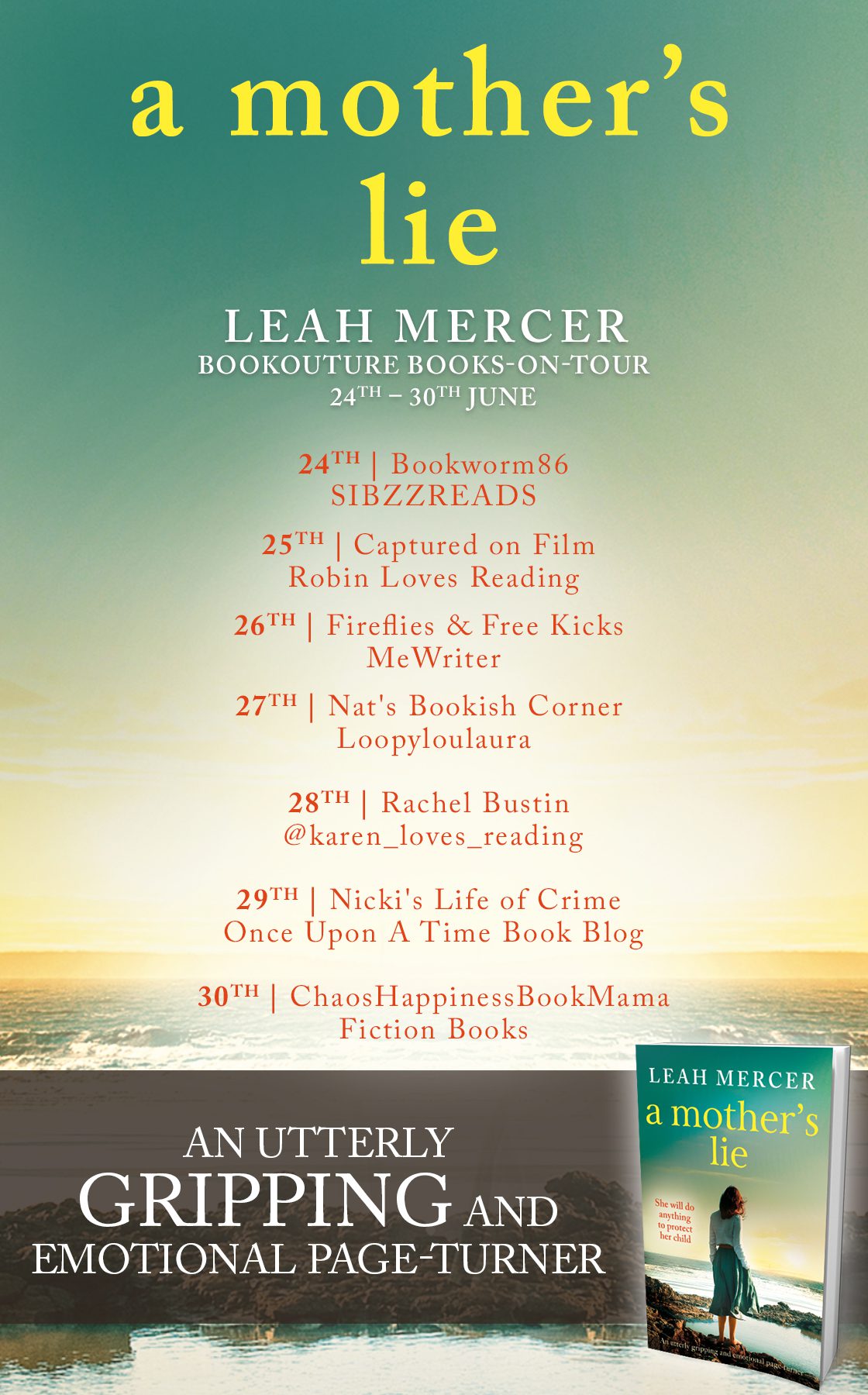 MEDIA PACK
Book: A Mother's Lie (previously Safe From Harm)
Author: Leah Mercer
Pub Day: 24/06
Buy Links
Audible:
About the Book:
My darling child… all I've ever yearned for. But how do I keep you safe?
When Ali retreats to her seaside cottage, all she wants is to be alone. To reconnect with a place that has always felt like home until her baby is born.
But then her life collides with the people living in the house next door, Michael and Meg, and she is immediately welcomed into their perfect life with their beautiful baby Jem. As they help her prepare for her own arrival, Ali knows she has made the right choice for her baby in returning to Seashine Cottage.
When Michael leaves suddenly for a work trip, and Meg impulsively invites Ali to move in, it becomes clear things aren't as perfect as they first seemed.
Meg is holding on to a dark secret. And as her behaviour becomes ever more erratic – leaning on Ali for increasing amounts of help – while Michael shows no signs of returning, Ali begins to worry.
Does she need to protect herself and her unborn child from the new friend she thought would help keep her safe? And what about her own devastating secret… the one she's been running from?
From the bestselling author of Who We Were Before comes an unputdownable and heartbreaking read about how far we will go to protect those we love the most. Perfect for fans of The Silent Daughter, Diane Chamberlain and Kerry Lonsdale.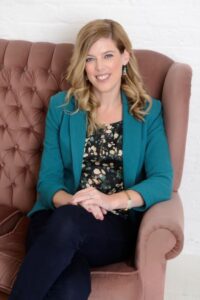 Author Bio
Leah Mercer was born in Halifax, Nova Scotia, on the east coast of Canada. Her first ambition was to be a journalist, but after completing a master's in journalism, she soon realised she preferred anything other than reporting the news. After trying her hand at public relations, teaching and recruitment in various countries around the world, she finally settled in London and returned to writing… fiction, this time. Her first two novels, Who We Were Before and The Man I Thought You Were, were shortlisted at the UK's Romantic Novelists' Association Awards. Leah loves books, running and visiting historic houses with her husband and their son.

Social Media