Giuseppe is a teenager growing up in the inter wars years in Tuscany. His traditional rural life is changed forever by his experiences at a seminary and then with the rise of Fascism.
In the present day, Giuseppe's grandson is struggling with bullies at school. He begins to explore his traditions and heritage.
A Tuscan Memory is the second book by Angela Petch to feature Anna, an English woman now relocated and married to an Italian. However, I haven't read that previous book so it is not necessary as this works perfectly well as a stand alone novel.
The writing is rich and clearly evokes both the Italian landscape and the historical era. The narrative is full of the language and culture which draws the reader in to completely immerse us in the story and lives of the characters.
I found myself enjoying Giuseppe's experiences. He is extremely likeable but faces numerous challenges including bullying, sexual assault and unexpected fatherhood. His reactions and integrity endear him to us as readers, making us care about him as well as wonder what happens in the interim before the events of the present day.
In contrast, Davide's experience seems almost trivial as the bullying he faces is more psychological and he has less vulnerability. The plot was engaging with the two timelines but I was a little disappointed that there was not a greater discovery in the present day of Giuseppe's life although I am unsure if there could be a sequel planned.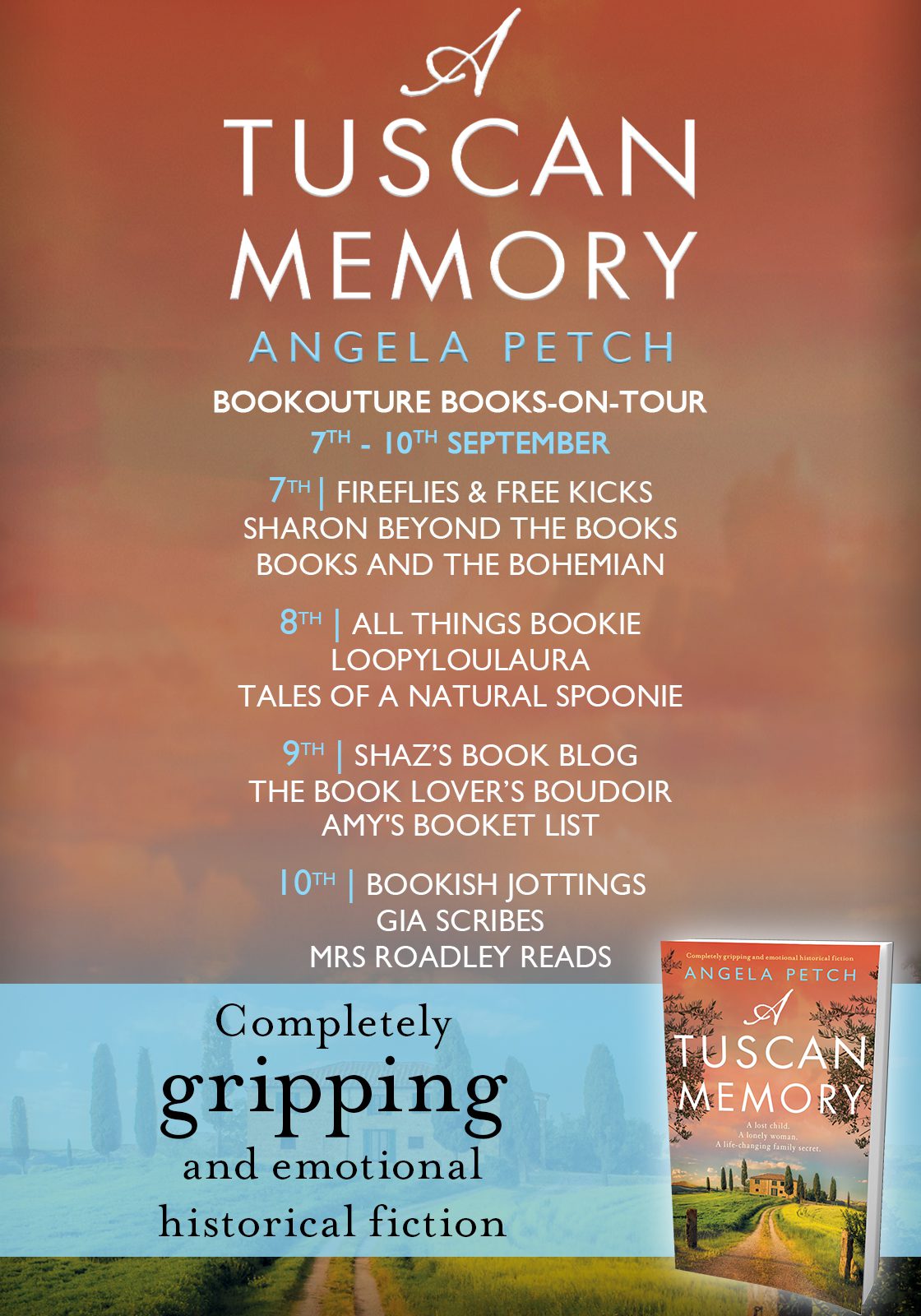 A Tuscan Memory book description:
In a tiny hamlet nestled in the Tuscan mountains, farmers gather after a hard day in the meadows, and children's laughter rings across the square: but one little boy does not join in their play. Behind his deep brown eyes, hides a heartbreaking secret…
Ninety years later. When elderly Giselda Chiozzi discovers a lost little boy, curled up asleep in the beech forest outside her grand but empty home, she can't help but take pity on him. It's been a long time since she had a visitor. Waking up to her kind smile and the warming smell of Italian hot chocolate, Davide soon blurts out what drove him into the cold Tuscan night: he's different from everyone else, he's never belonged anywhere, and now his beloved mother is ill.
With her heart full of sadness for this lost child, Giselda promises to help Davide trace his family history – she knows better than anyone that connecting with your roots can ground you in the present, and hopes it will make Davide realise that home is where he truly belongs.
Together the unlikely pair discover the story of Davide's great-grandfather, Giuseppe Starnucci, a young boy who spent his days milking cows, helping with the harvest, and hammering horseshoes in the forge. But after a terrible incident that changed his life forever, Giuseppe also ran away. Forced to become a man before his time, Giuseppe joined the treacherous pilgrimage all Tuscan farmers must make from the mountains to the plains, sacrificing everything to ensure the survival of their families.
Engrossed in the story, Davide is slowly starting to heal when he and Giselda discover a shocking secret which Giuseppe took to his grave – and which now threatens to tear apart Davide's family for good. Will Davide let the pain of the past determine his future, or can he find the courage, love and loyalty within him to return home… and even if Davide himself finds peace, will it be too late for Giselda?
Inspired by true stories of rural Italian life, this absolutely stunning historical read is perfect for fans of Dinah Jeffries, Rhys Bowen, and anyone who's ever longed to stroll beneath the cypress trees and taste the fresh mountain air of Tuscany.
Previously published as Now and Then in Tuscany.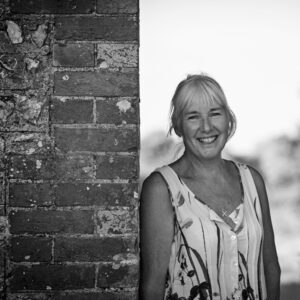 Author Bio:
I'm an award winning writer of fiction – and the occasional poem.
Every summer I move to Tuscany for six months where my husband and I own a renovated watermill which we let out. When not exploring our unspoilt corner of the Apennines, I disappear to my writing desk at the top of our converted stable.
In my Italian handbag or hiking rucksack I always make sure to store notebook and pen to jot down ideas.
The winter months are spent in Sussex where most of our family live. When I'm not helping out with grandchildren, I catch up with writer friends.
Twitter: @Angela_Petch
Buy Links: