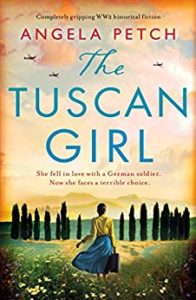 In the present day, a personal tragedy send Alba back to her family in Italy where she learns to come to terms with her grief. She befriends an elderly man Massimo and he begins to tell her about his experiences of the Second World War.
The narrative is split into three separate timelines: Alba in the present, Lucia mainly in 1944 and Massimo mainly in 1946. The author uses dramatic irony to a certain extent as we know that Massimo and Lucia marry so know what will be the partial outcome but we still need to learn about their journey up to that point.
Lucia befriends a German soldier who has concerns about how his comrades are behaving. He decides to help the Italian partisans, but even so, Lucia is hounded out of her village for fraternising with the enemy. We learn about Massimo's experience of being a prisoner of war in England and then his return to Italy, finding Lucia again. Alba in the present day finds her childhood friend Alfi but he is struggling with a controlling girlfriend.
The best and worst of humanity are demonstrated through The Tuscan Girl. We see violence and hatred on an international, local and personal scale. There is kindness and love that shines through stronger than the pain and grief that inevitably accompanies it
I really enjoyed this book. The use of the three timelines allowed the events to be revealed gradually and I was completely swept up in the story of these relatable characters. I felt that the main characters had a depth which inspired an emotional connection, and I found it refreshing that Florian was portrayed as a German rather than a Nazi.
The Tuscan Girl is a beautifully written book. I wanted the characters to find happiness and love: this only partially worked out but they did find peace and contentment.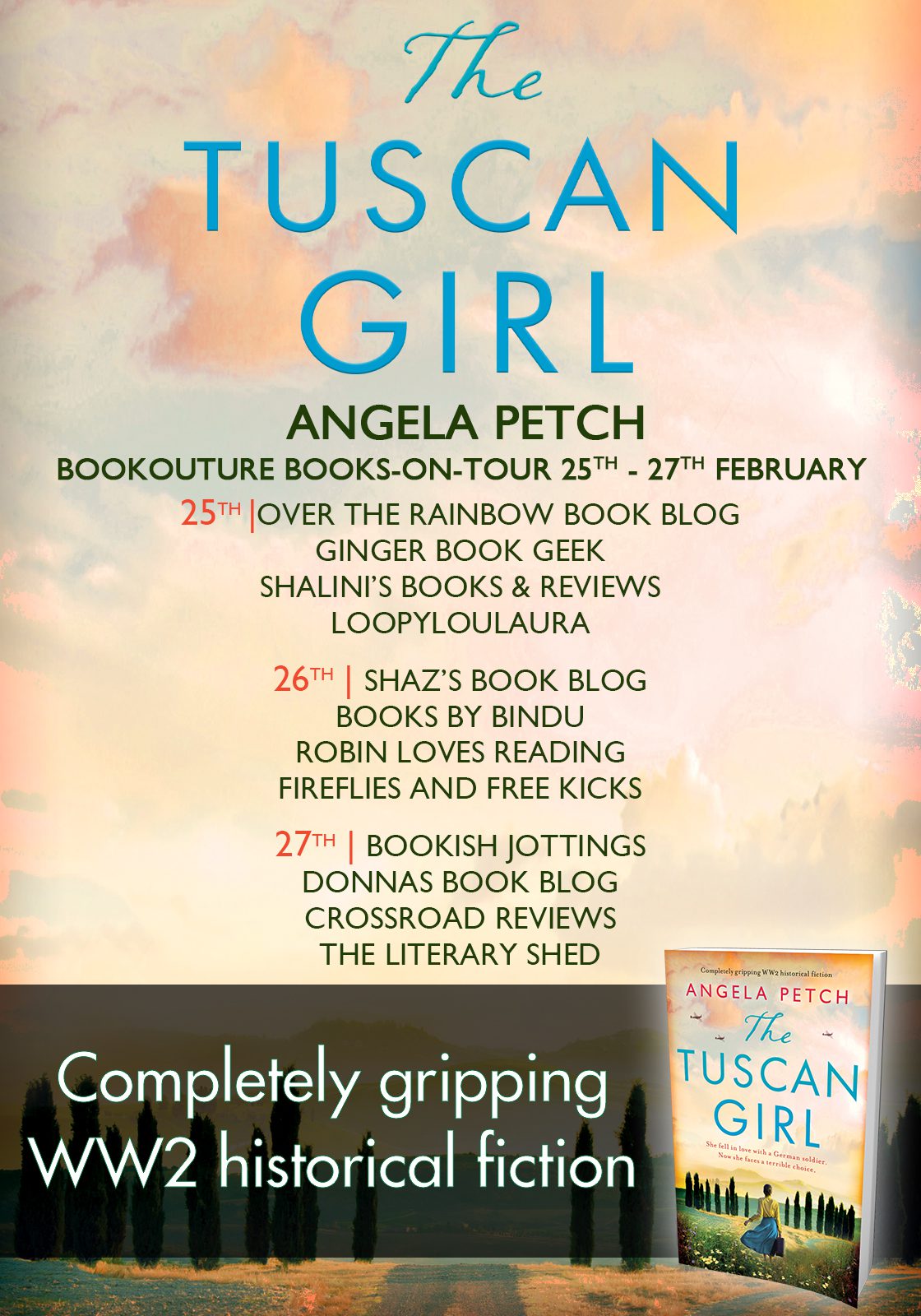 Book Description:
She ran away through the pine trees when the soldiers came. Staggering into the hiding place, she felt a fluttering in her belly, like a butterfly grazing its wings, and knew instantly she had something to fight for.
Present day: When her fiancé is tragically killed in an accident, twenty-six-year-old Alba is convinced she's to blame. Heavy with grief and guilt, she flees to her childhood home – the tiny village of Rofelle, nestled in a remote Tuscan valley. Out hiking one day to fill the long, lonely hours, she finds a mahogany box filled with silverware, hidden near the vine-covered ruins of an isolated house left abandoned after World War II. Could finding the rightful owner ease Alba's heartache, and somehow make amends for her own wrongs?
In search of answers, Alba meets Massimo, an elderly man who wants to spend his final years pruning his fruit trees, alone with his painful memories. His face turns pale when Alba brings up the war, but she senses that their shared grief connects them. An unlikely friendship grows as little by little Massimo speaks of Lucia: a wild young girl with sparkling eyes who fell in love with an enemy soldier, bravely stole precious Italian treasures back from Nazi occupiers, and whose selfless courage and sacrifice altered the course of the war – and Massimo's life.
With each visit, Alba gets closer to unravelling the mystery of the silver, and they both start putting their ghosts to rest. But there's one part of Lucia's story that Massimo might never be able to share – and he's running out of time. Has Alba churned up emotions that are too painful to ever confront? Or, will unearthing a wartime secret that has lain buried for generations finally bring Massimo peace?
An absolutely beautiful and heartbreaking read that will sweep you away to the rugged mountains and lush olive groves of Tuscany. Fans of The Nightingale, Rhys Bowen and Julianne MacLean will be captivated.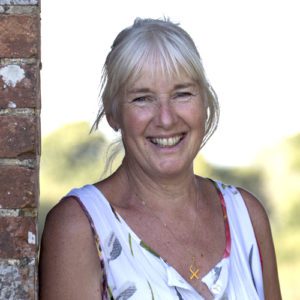 Author Bio:
I'm an award winning writer of fiction – and the occasional poem. Every summer I move to Tuscany for six months where my husband and I own a renovated watermill which we let out. When not exploring our unspoilt corner of the Apennines, I disappear to my writing desk at the top of our converted stable. In my Italian handbag or hiking rucksack I always make sure to store notebook and pen to jot down ideas. The winter months are spent in Sussex where most of our family live. When I'm not helping out with grandchildren, I catch up with writer friends.
@Angela_Petch
Buying Links: