In 1947 Richard returns to Italy following the end of the war that saw him working as a medic rather than fighting due to his pacifist beliefs. He buys an old house and when clearing the garden discovers a buried secret. But then Fosca arrives back at the house with her small son in tow, searching for her wartime friends. Can the wounds of the past be healed?
The Tuscan House is an historical novel set in the 1940s. We are introduced to Richard and Fosca in 1947 but also see glimpses of Richard's life in England in the early years of the war. Richard is a hugely likeable character and both his pacifism and grief are easy to relate to.
Fosca's war years are presented in the first person as she describes her circumstances to Richard. She is a single mother following the death of her lover Silvio and struggling to feed herself and her baby so turns to the nuns who raised her for support. She meets the brave Simonetta who encourages her to fight the German occupiers and Italian collaborators.
The Tuscan countryside and the Blitz spirit in London are vividly described and give an authenticity to the plot. The ambiguity of human behaviour and the juggling of morals is an interesting theme that runs through the book. Characters make choices to save others, to protect themselves, to fight the enemy and to wreak revenge but the right and wrong are not clear cut. The juxtaposition between Richard's pacifism and Fosca's resistance is fascinating.
The Tuscan House is a rich historical novel that doesn't shy away from the brutality of war. I have previously reviewed other books by Angela Petch including The Tuscan Girl and A Tuscan Memory.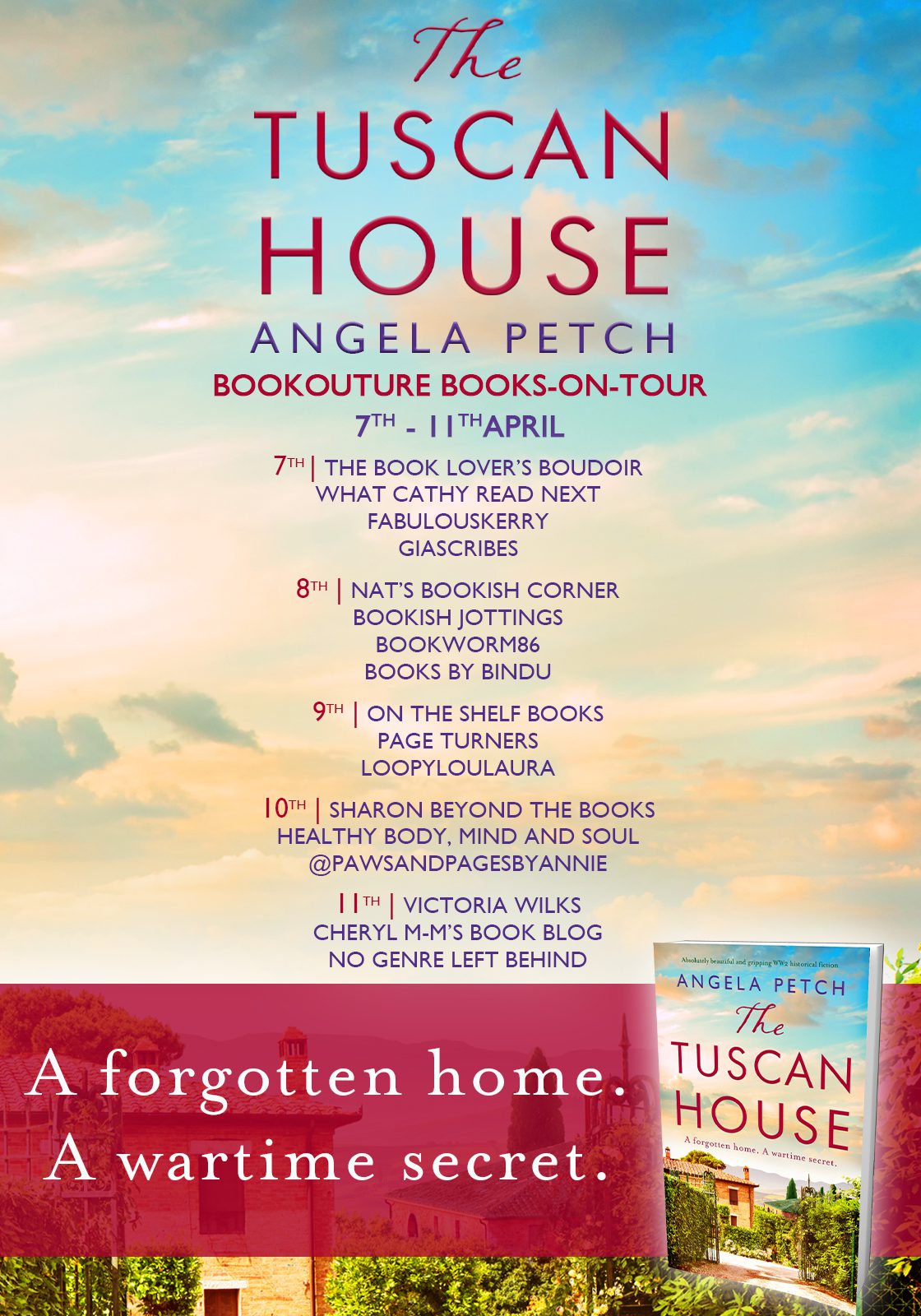 Corbello, Italy, 1947. A woman and a little boy stagger into the ruins of an old house deep in the forest, wild roses overwhelming the crumbling terracotta walls. Since the war, nowhere has been safe. But they both freeze in shock when a voice calls out from the shadows…
For young mother Fosca Sentino, accepting refuge from reluctant British war hero Richard – in Tuscany to escape his tragic past – is the only way to keep her little family safe. She once risked everything to spy on Nazi commanders and pass secret information to the resistenza. But after a heartbreaking betrayal, Fosca's best friend Simonetta disappeared without trace. The whole community was torn apart, and now Fosca and her son are outcasts.
Wary of this handsome stranger at first, Fosca slowly starts to feel safe as she watches him play with her son in the overgrown orchard. But her fragile peace is shattered the moment a silver brooch is found in the garden, and she recognises it as Simonetta's…
Fosca has always suspected that another member of the resistenza betrayed her. With Richard by her side, she must find out if Simonetta is still alive, and clear her own name. But how did the brooch end up at the house? And with a traitor hiding in the village, willing to do anything to keep this secret buried, has Fosca put herself and her young son in terrible danger?
An absolutely gripping and heartbreaking page-turner that explores the incredible courage of ordinary people in extraordinary times. Perfect for fans of Rhys Bowen, The Nightingale, and anyone longing to lose themselves in the mountain landscapes and olive groves of rural Tuscany.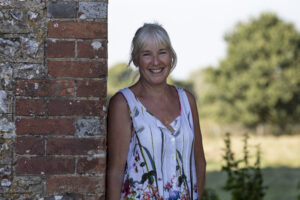 Author Bio:
I'm an award winning writer of fiction – and the occasional poem.
Every summer I move to Tuscany for six months where my husband and I own a renovated watermill which we let out. When not exploring our unspoilt corner of the Apennines, I disappear to my writing desk at the top of our converted stable.
In my Italian handbag or hiking rucksack I always make sure to store notebook and pen to jot down ideas.
The winter months are spent in Sussex where most of our family live. When I'm not helping out with grandchildren, I catch up with writer friends.
Buy Links: