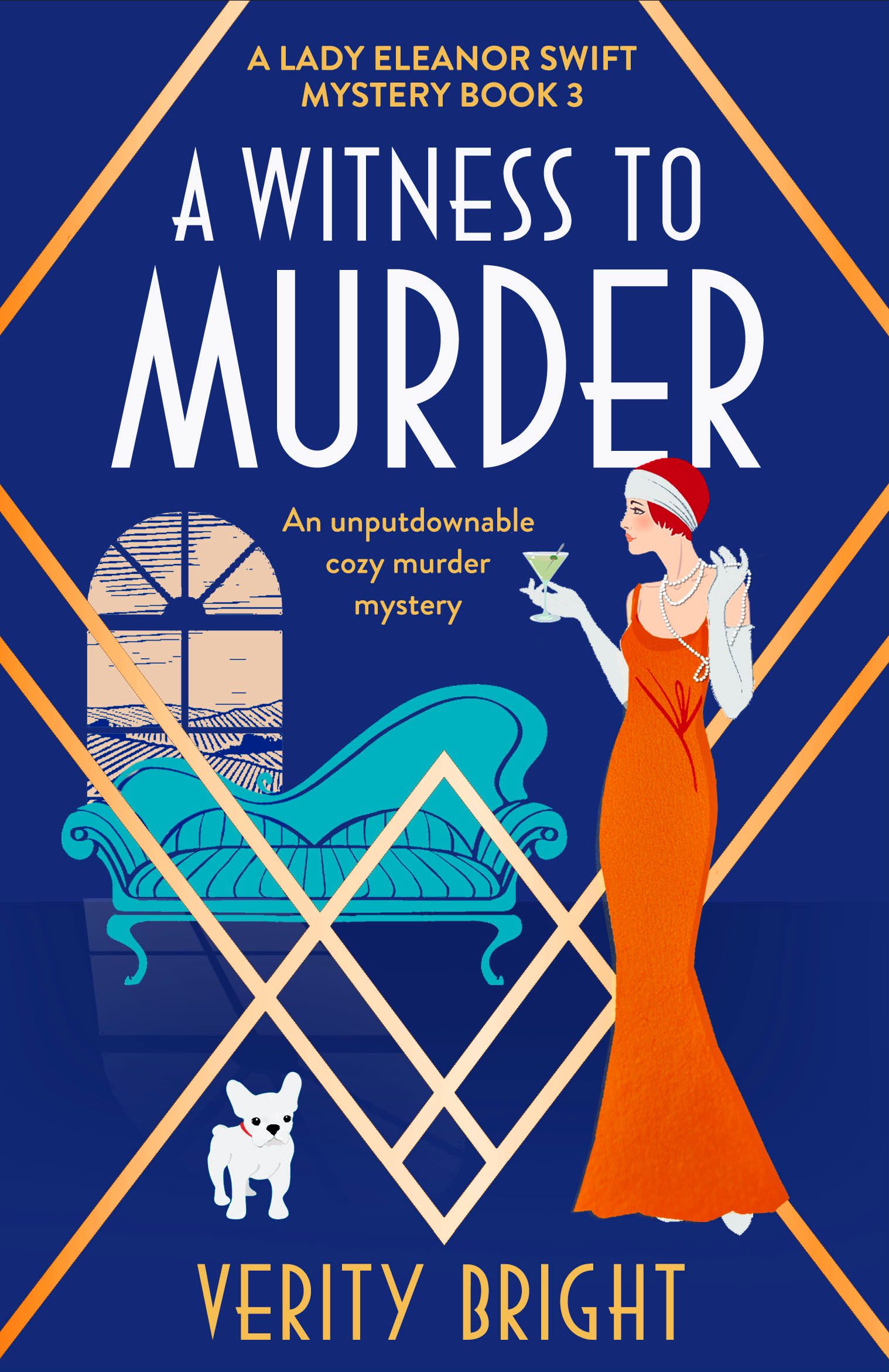 A murder leads Lady Eleanor Swift to delve into the world of politics and women's rights as well as into a new investigation. Arnold Aris, who is running for election, dies from a peanut allergy at a dinner party and the cook is blamed. Eleanor is convinced of the cook's innocence and is determined to find the real killer. Meanwhile, she is also persuaded to stand for election in his place…
The dry wit of the butler Clifford continues to be the absolute highlight of the series. The humorous exchanges between her ladyship and the servants is entertaining and feels very modern, but otherwise the historical setting of the 1920s feels accurate.
The use of politics and women's suffrage, as well as the class differences that have permeated all of the book in this series, gives Eleanor and Clifford a chance to shine. The unfairness of social inequality combined with Eleanor's desire to help others underpin the plot. Her kindness and humanity are particularly highlighted at the end of the book.
Eleanor's relationship with Lancelot doesn't really progress during this book despite an eventful date in an aeroplane. I am still hoping that she will come to her senses and see the police officer as her intellectual equal unlike Lancelot who is her social equal. We also have the continued disappearance of her parents which tries to give an emotional background to Eleanor but isn't particularly developed.
A Witness to Murder is an enjoyable murder mystery. It would work perfectly well as a standalone book and I look forward to seeing what adventures Eleanor faces next.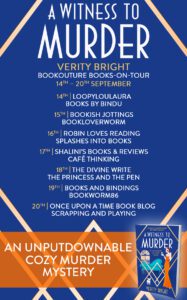 A Witness to Murder book description:
A medieval house, a dead body and some rather suspicious chocolate fudge? Call for Lady Swift!
Autumn, 1920. Lady Eleanor Swift, accidental amateur detective and retired explorer, is determined to take a break from investigating murders. So when a local politician dies suddenly at an elegant dinner party at Farrington Manor, she tries her hardest not to listen to the raft of rumours around the village that he might have been poisoned by the fudge. It's the anniversary of the disappearance of her beloved parents and she's promised herself not to get mixed up with any more mysteries. She isn't sure they'd have approved.
But when she arrives home to discover that Mrs Pitkin, the kindly cook from Farrington Manor, has been dismissed without wage or reference because the police consider her a suspect, Eleanor knows she needs to act. If there was a murder, then she needs to track down the culprit and clear Mrs Pitkin's name.
Accompanied by her faithful partner in crime, Gladstone the bulldog, who has the best nose for sniffing out bones in the country, Eleanor sets out to find the killer. And when another body turns up and she finds poisoned fudge in the victim's house, Eleanor knows she's on the right track. But can she sort the truth from the lies before she becomes a witness to another murder – this time rather closer to home?
An utterly charming cozy mystery! Warm and witty, fans of Agatha Christie, TE Kinsey and LB Hathaway will be totally hooked.
Author Bio:
Verity Bright is the pseudonym for a husband-and-wife writing partnership that has spanned a quarter of a century. Starting out writing high-end travel articles and books, they published everything from self-improvement to humour, before embarking on their first historical mystery. They are the authors of the fabulous Lady Eleanor Swift Mystery series, set in the 1920s.
@BrightVerity
Buy Link: