A Year at Appleyard Farm was originally published as four separate stories based on the seasons.
This combined version begins with Christmas approaching and Freya is dreading it. Her beloved dad has died and left her with a house and business she needs to sell. Gentle giant Amos Fry (who we have met in other Emma Davies books) arrives to help smooth the transition and helps Freya to face the past as well as look forward to the future.
In the other parts or seasons, Freya's best friend Merry and Tom are setting up a new home and business while coping with a newborn, Freya's apple orchard and Merry's shop have a new work contact in their old friend Willow, and finally Freya's ex gets a chance at redemption.
There is a beautiful warmth to Emma's writing and the use of the seasons makes it so easy to identify with the events of the books: the hope for snow, spring changes, long summers and crisp autumn days all clearly evoke a recognition from the reader.
The weather descriptions are rich and vivid as are the emotional highs and lows of the characters. The change in seasons represents the beginnings and ends of different parts of life, the inevitability of change. Love and loss are key themes throughout all sections of the book as well as the anxiety about change which often proves unfounded.
The plot is engaging, full of human interest with characters that are realistic and easy to empathise with.  I loved meeting Amos again as he is such a wonderful character. Every parent will enjoy the hilarity of Freya being in charge of baby Robyn, explosive poo and all!
A Year at Appleyard Farm is a rich and warm novel that would be a perfect beach read or great to snuggle down with under a winter blanket.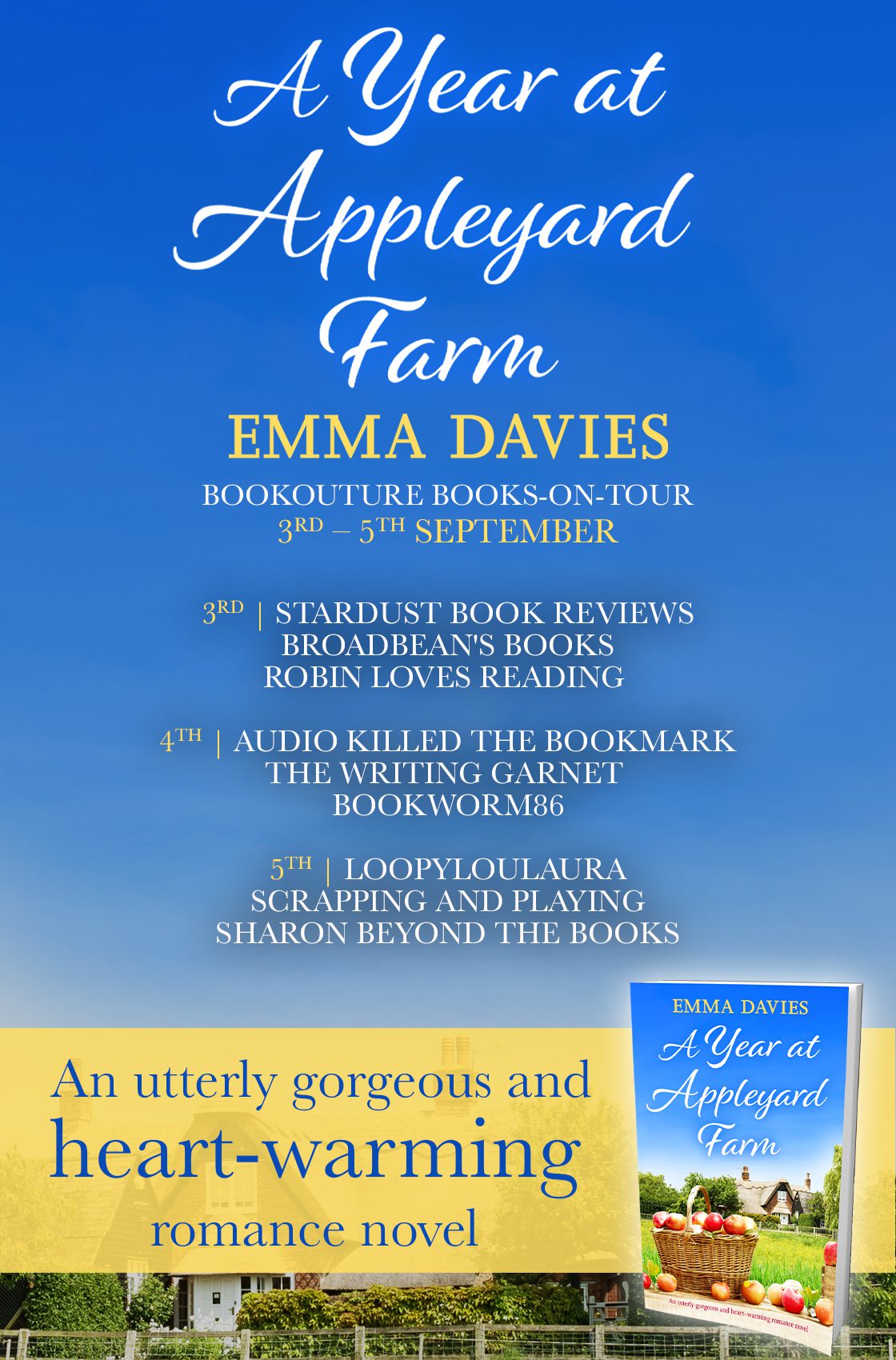 Emma Davies Media Kit:
Title:  A Year at Appleyard Farm
Publication Day: Sept 3rd 2020
Author:   Emma Davies
Buy  Links:
Description:
Down a winding lane lined with strawberry trees and wildflowers lies Appleyard Farm, a beautiful orchard in the English countryside. And in a little farmhouse in the furthest corner, a young woman has a difficult decision to make…
Life on Appleyard Farm is all Freya Sherbourne has ever known. Having spent her childhood playing in the emerald green meadows and berry picking until sunset, Freya intends to call the farmhouse home forever. But when her father suddenly passes away and Appleyard Farm goes up for sale, Freya's world comes crashing down.
Holding back the tears, she starts packing boxes while waiting for a buyer. Now the river no longer sparkles, and the apples taste a little less sweet. Until Freya learns the exciting news that her best friends Merry and Willow are moving nearby to open a local shop. And when someone from her past re-emerges, handsomer than ever and offering to mend the cracks in her broken heart, Freya's eyes begin to twinkle once again.
But falling in love is scary, especially when you don't know what the future holds. And when Freya discovers that her new love has been keeping a secret, one that threatens both their fragile relationship and the farm, she risks losing everything.
With the clock ticking, will Freya choose to follow her heart or save the farm? Or can she find a way to do both?
Told in four parts, this is a gorgeous story about love, friendship and new beginnings. Fans of Jenny Colgan, Lucy Diamond and Debbie Johnson should grab a cup of hot chocolate, curl up on the sofa and prepare to be carried away!
A Year at Appleyard Farm was previously published as four short stories: Merry Mistletoe, Spring Fever, Gooseberry Fool, and Blackberry Way.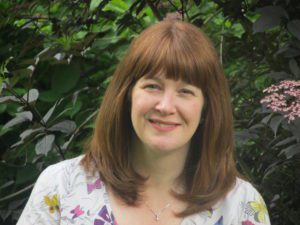 Author Bio:
After a varied career, Emma Davies once worked for a design studio where she was asked to provide a fun and humorous (and not necessarily true) anecdote for their website. She wrote the following: 'I am a bestselling novelist currently masquerading as a thirty something mother of three.' Well the job in the design studio didn't work out but she's now a forty something mother of three and is happy to report the rest of her dream came true.
After many years as a finance manager she now writes full time and is far happier playing with words than numbers. She lives with her husband, three children, and two guinea pigs in rural Shropshire where she writes in all the gaps in between real life. It's a county she adores, her love of its beautiful people and landscapes providing endless inspiration for her books, and in fact the only thing that would make Shropshire more idyllic is if it were by the sea.
Author Social Media Links:
Pop over to her website www.emmadaviesauthor.com where, amongst other things, you can read about her passion for Pringles and singing loudly in the car. You can also wave to her on twitter @EmDaviesAuthor / https://twitter.com/EmDaviesAuthor or find her on Facebook (a little too often than is good for her): https://www.facebook.com/emmadaviesauthor/