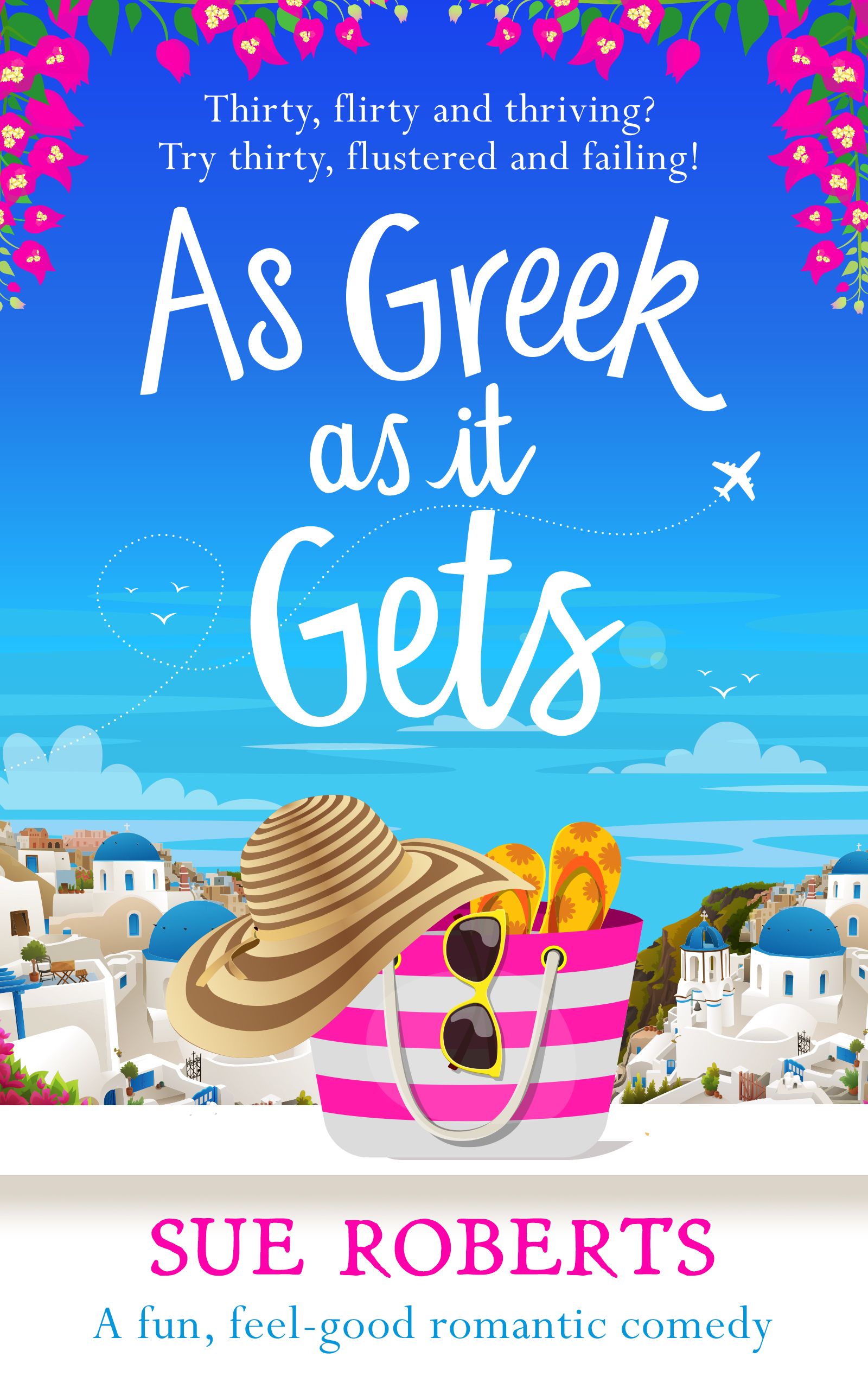 Alice is heading to a Greek island for her hen party. Her wedding plans are spiralling out of control as her fiance Max keeps adding guests and extras which mean the small intimate wedding of her dreams is not possible.
Alice gets chatting to a Greek stranger and ends up spilling all the secrets of her unhappy childhood and fears for the future. Can Max heal her heart or will the wedding ruin the happiest day of her life…?
The first third of the book stimulates the reader's sympthy with Alice as it becomes obvious that she has an unhappy relationship with her mother and fears her fiance's spending habits. Both of these issues continue over the course of the book as we disocver more about Alice's past.
I wasn't entirely convinced that Alice and Max were suited to each other as he tramples over her feelings even though he knows about her family past.
Author Sue Roberts evokes the Greek culture wonderfully with rich descriptions and hints at history that made me want to go and research (Spinalonga etc). Her characters are likeable and it was easy to enjoy this book, imagining the locations and with believable relationships between the main protagonists.
I can easily envisage As Greek As It Gets being a fab beach read as well as being something to get us through the colder months! It is a light hearted novel with an emotional undertone and stunning location.
I have previously reviewed A Very French Affair by the same author.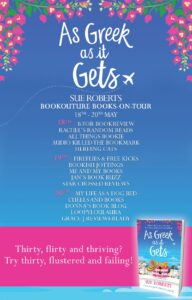 Book Description:
Let the hot Greek sun melt all your troubles away… A laugh-out-loud read full of warmth, joy and summer feeling!
Alice Clark is delighted when her boyfriend Max proposes. From her dead-end job to her straight-up-dead houseplants, her life hasn't exactly turned out how she imagined, so she can't wait to start some wedding planning.
But the intimate affair she imagined soon grows wildly out of control, along with Alice's doubts. Just as things reach breaking point between the couple, Alice's best friend whisks her away for an escape to a sun-kissed Greek island.
Sandy beaches, crystal clear waters and a cocktail – or three – and Alice soon finds herself letting loose and relaxing into the Greek way of life. When she visits a gorgeous village nestled in the hilltops overlooking the sea, and meets a friendly local woman with a very special business – and a very handsome son – Alice is surprised by how drawn she feels to these people and this life.
As the sun sets on her Greek holiday, Alice knows she has some big decisions to make. Will finding herself mean losing the life she had planned? Or could it be the start of something else entirely?
A feel-good read perfect for fans of Carole Matthews, Jenny Colgan and Sophie Kinsella.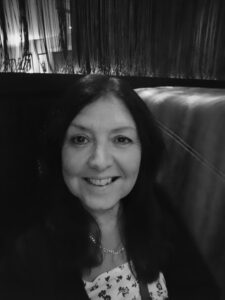 Author Bio:
I live in Lancashire with my long term partner Derek and have had a lifelong love of writing, encouraged by winning a school writing competition at the age of 11.
I always assumed that 'one day' I would write a book, always having a busy household and a job, the idea remained firmly on the back burner but never forgotten.
The inspiration for my first novel came to me on a holiday to a Greek village. My daughters had left home and suddenly the time had come to write that book!
Buy Links: