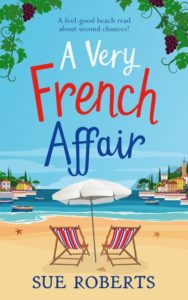 Time for summer lovin'! Cake baker Liv returns to France to search for the father of her son, conceived during a summer of passion 20 years ago.
Andre left to go travelling and Liv never saw him again but discovered she was pregnant and couldn't find him to let him know he has a son. Now Jake wants to find his father so Liv begins to search…
A Very French Affair will leave a warm feeling in your heart as Liv rediscovers lost love and tries to build a new relationship with her former love. The complication of a secret child tugs at the emotions and adds an extra dimension to the plot.
Sue Roberts' descriptions are rich and evocative so it is very easy to imagine the French setting. The theme of lost love is beautifully written and you keep your fingers crossed that Liv will get a happy ending.
It was nice to read a book about a character my own age who has a second chance at happiness and is a strong character but is still vulnerable, nursing a broken heart and wasted dreams. There is hope and the opportunity for a fresh start for all of the characters.
Overall, this was an uplifting book and a great way to kick off a summer reading list!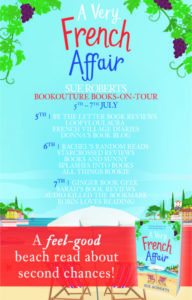 A VERY FRENCH AFFAIR by Sue Roberts
From Southport to the South of France – this is going to be a summer to remember!
Life just got a whole lot more complicated for thirty-eight-year-old single mum Liv. Her son Jake is practically perfect in every way, but he's started asking some difficult questions, and the answers lie in a holiday romance twenty years ago. Back when Liv was staying with her aunt on the French Riviera…
Returning to the Cote d'Azur, with its white sandy beaches, her supportive aunt, and exquisite wine and cheese is harder than it sounds though. Because – if she's going to give Jake the answers he needs – Liv knows she has to hunt down her first love Andre. And since she's a professional baker rather than a professional investigator, she doesn't even have a clue where to start.
At first, finding the one that got away proves even trickier than she thought. And if she succeeds, how will he take the bombshell secret Liv has been keeping? Liv has to do the best thing for her family, but does that mean closing the door on this very French affair?
A joyful, laugh-out-loud story about second chances, secrets and sunshine! The perfect summer read for fans of Carole Matthews, Jenny Colgan and Sophie Kinsella.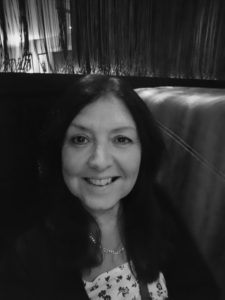 About the author: 
Sue was born in Liverpool and moved to Lancashire as a teenager where she has lived ever since. She has written three books, the third 'My Summer of love and limoncello.' will be published on March 6th and she is busy working on a fourth book. When not busy writing, Sue spends her time with her ever growing family. She enjoys walking, cinema and travelling. Her first book 'My Big Greek Summer.' was inspired by frequent visits to the Island of Rhodes in Greece. All Sue's books are available from Amazon in kindle and paperback format.