TV presenter Sam Southern meets a dishy doctor on a night out and they end up in bed. But when she leaves the hotel with him the next morning, she has no idea of the disaster which will follow. He didn't tell her he was married but the newspapers portray her as a scarlet woman. The media camp outside her house and she escapes to her sister's farm in Greece. Can she get her life back on track?
Going Greek is a feelgood and warm novel about finding love and the right path in life through self discovery and adapting to change. Be warned: there are glorious descriptions of food that will make you hungry!
Sam is a hugely likeable character and the unfairness of the situation really made my blood boil. She is subjected to trial by social media as her personal life is torn apart online. Luckily she is able to escape to Greece to stay with her sister's family. Here she re-evaluates her life as well as getting a chance at love. But will she choose her first love Aaron or kind local Spyros?
The book is written in the present tense and from Sam's first person perspective. This allows us to follow events as they occur as well as gain insight into her choices. Her character feels very natural and the situations and dilemmas she faces seem quite naturally realistic.
There are themes of missed opportunities and unrequited love. Sam thought she was perfectly happy until the media storm but now she had time to consider her options for the future. She is successful careerwise but her personal life and lack of love life mean she is not as happy as she could be. Now she has the chance to change but this stepping into the unknown feels risky.
Going Greek is a light hearted read that would be perfect for relaxing in the garden or on the beach. I have previously reviewed A Very French Affair and As Greek As It Gets by Sue Roberts.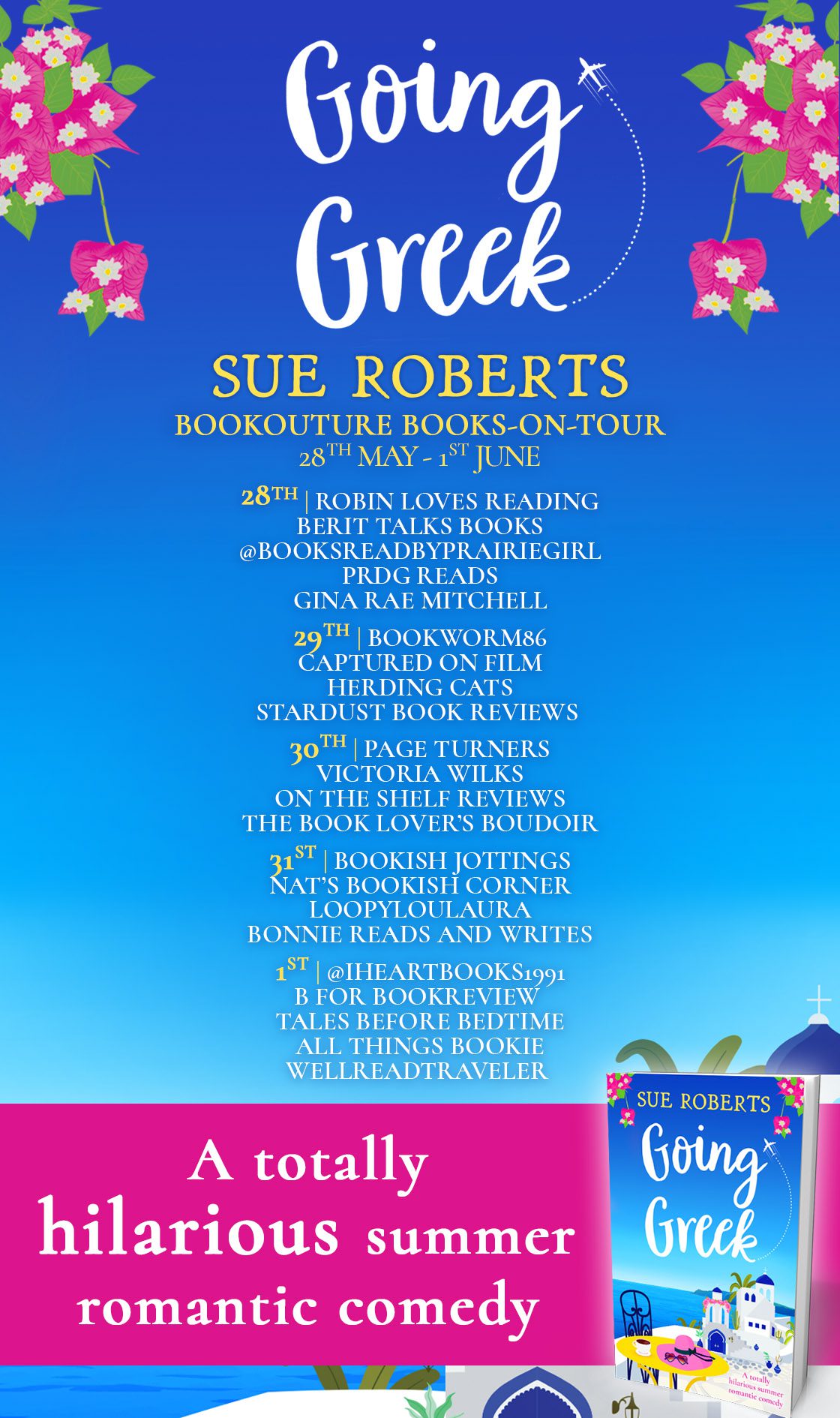 Going Greek book description:
Sun, sea and a sizzling romance… the perfect holiday, right? Wrong.
After a work party gone disastrously wrong, Samantha suddenly finds herself jobless and jilted. So when her sister invites Sam to stay at her little whitewashed farmhouse on a Greek island, Sam leaps at the chance to escape. Before long, she's trundling up the cobbled driveway, almost colliding with sexy neighbour Spyros.
It isn't all sunshine and smiles though. For every afternoon spent lounging by the pool, cocktail in hand, there is a morning spent adjusting to life with boisterous six-year-old nieces. When Spyros invites Sam to explore the island with him she's tempted, but with his carefree, live-for-the-moment attitude, he couldn't be more different to Sam with her five-year plans and high-maintenance hair. One drink, as friends, couldn't hurt though? Over glasses of fruity Greek wine and honey-sweet baklava, can he – and the other charming locals – help city girl Sam to appreciate the simple pleasures the Greek life has to offer?
Just as Sam is considering ditching her designer gear for good though, she runs in to an old flame from home, and suddenly her London life comes hurtling back. Can her smooth-talking ex convince Sam to return to the concrete jungle, or will the lessons she's learned from her Greek escape persuade her to stay?
A fun, fabulous and completely laugh-out-loud summer read perfect for fans of Carole Matthews, Jenny Colgan and Sophie Kinsella.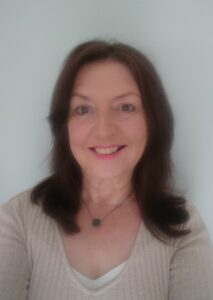 Author Bio:
Sue Roberts lives in Lancashire with her long term partner Derek and has had a lifelong love of writing, encouraged by winning a school writing competition at the age of 11.
She always assumed that 'one day' she would write a book, always having a busy household and a job, the idea remained firmly on the back burner but never forgotten.
The inspiration for her first novel came to her on a holiday to a Greek village. Her daughters had left home and suddenly the time had come to write that book!
Buy Links: