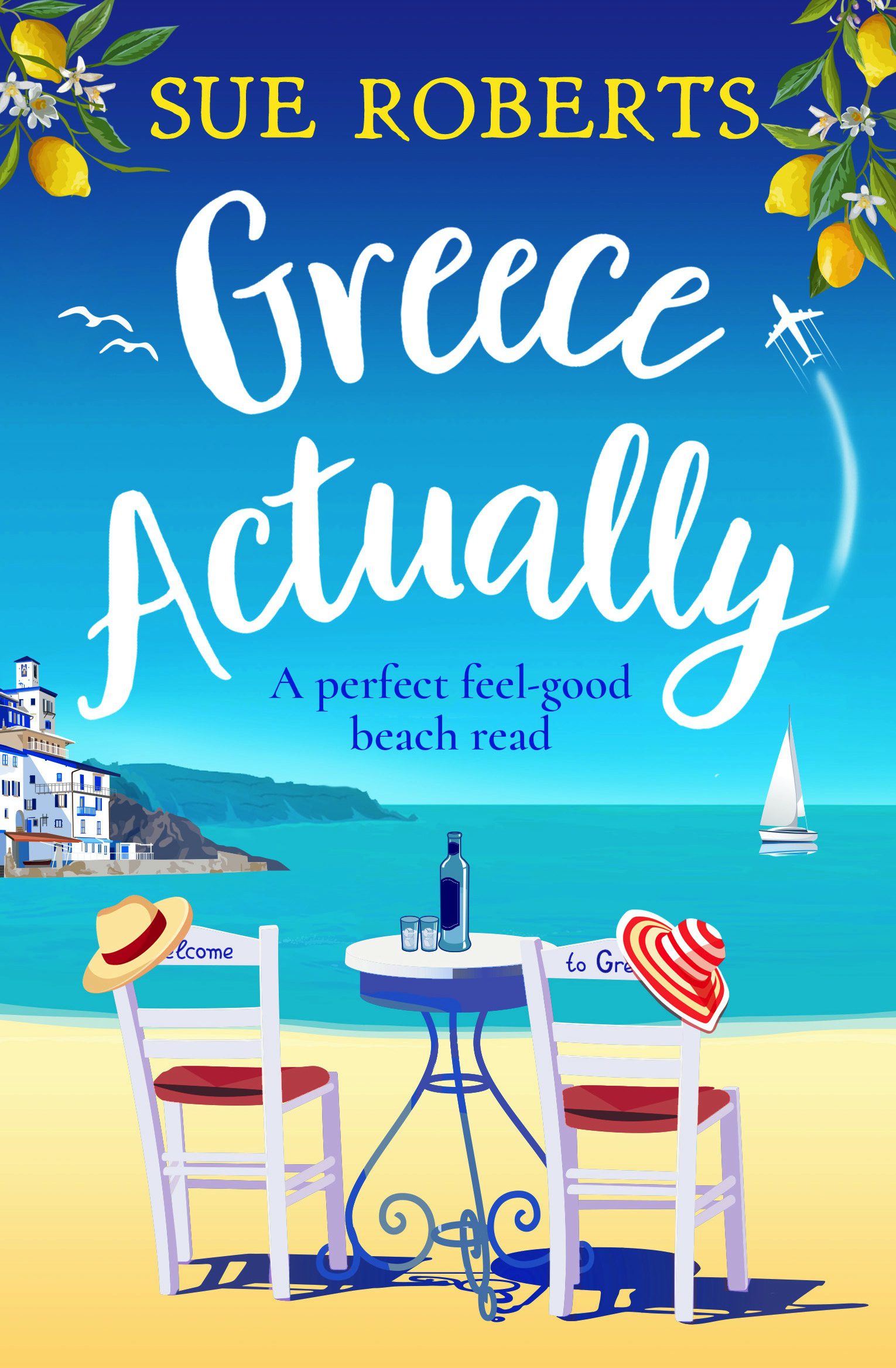 Becky is a hard working business owner who is offered the opportunity to house sit her uncle's Greek villa. She seizes the chance for a holiday with her friends. But an unhealthy relationship haunts her and the possibility of a holiday romance seems both exciting and dangerous…
Greece Actually is a warm novel about love and relationships. Greece seems to be an additional character in the plot as the country's culture, food and atmosphere permeates through the plot: do not read on an empty stomach! 😀 The music of ABBA and the links to the musical Mamma Mia dot through the plot as the characters explore the local area.
Becky's last relationship was controlling and reached a devastating conclusion. Now she is physically and emotional scared of letting another man get close but she can't deny her emerging feelings for restauranteur Kyros. The romance is gentle and there are no sex scenes.
Becky is dealing with lots of guilt as well as her fear. Her parents have uprooted their lives to support her as she rebuilds her life. Meanwhile her two friends are both missing their families and feeling mum guilt about leaving their children at home. I felt that the emotional side of things made the characters feel more human and realistic. The book is written from Becky's first person perspective so we better understand her thoughts and feelings.
Greece Actually is a light hearted and warm novel in a wonderful setting. A summer read to take to the beach! I have previously reviewed Going Greek,  A Very French Affair and As Greek As It Gets by Sue Roberts.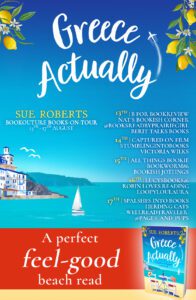 Greece Actually book description:
Take one sea-view villa, add two dates with a Greek God, a few glasses of wine, a dash of accidental nudity, and a heavy dose of sunshine. Recipe for a perfect getaway… or an absolute disaster?
Small, shy, safe. That's how Becky lives ever since her last romantic calamity landed her in hospital. Her comfort zone is as confining as her tiny bank balance, and fiercely guarded by her totally over-the-top mum. But the news that her ex is back sniffing round is the final straw. In a very un-Becky move, she packs her bags for the Greek island of Skiathos. Maybe the setting of her favourite ABBA movie will be just the break from reality Becky needs…
Stepping aboard the Mamma Mia! boat tour, Becky leaves her fear in the port as she sings… out loud… in public, and cries Gimme! Gimme! Gimme! to everything the Greek life has to offer. She befriends locals young, old, and absolutely perfect (hello, sizzling hot restaurant-owner Kyros!), dines on freshly baked bread drizzled in golden olive oil on a starlit date, and walks barefoot along silky sandy beaches.
When Kyros asks her to stay longer, Becky is stunned. Could she really create a new life for herself here, and trust her heart with this smooth-talking charmer? But just as she's thinking about putting down roots, her troublesome ex makes a dramatic return, begging for her back. Will she go back to playing it safe, or will she take a chance on Greece and embrace her true dancing queen?
An absolutely laugh-out-loud summer rom-com guaranteed to give you THAT holiday feeling! Perfect for fans of Carole Matthews, Jenny Colgan and Sophie Kinsella.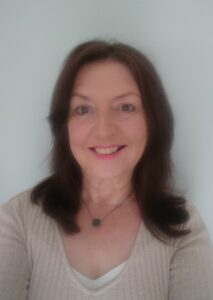 Author Bio:
Sue Roberts lives in Lancashire with her long term partner Derek and has had a lifelong love of writing, encouraged by winning a school writing competition at the age of 11.
She always assumed that 'one day' she would write a book, always having a busy household and a job, the idea remained firmly on the back burner but never forgotten.
The inspiration for her first novel came to her on a holiday to a Greek village. Her daughters had left home and suddenly the time had come to write that book!
Buy Links: