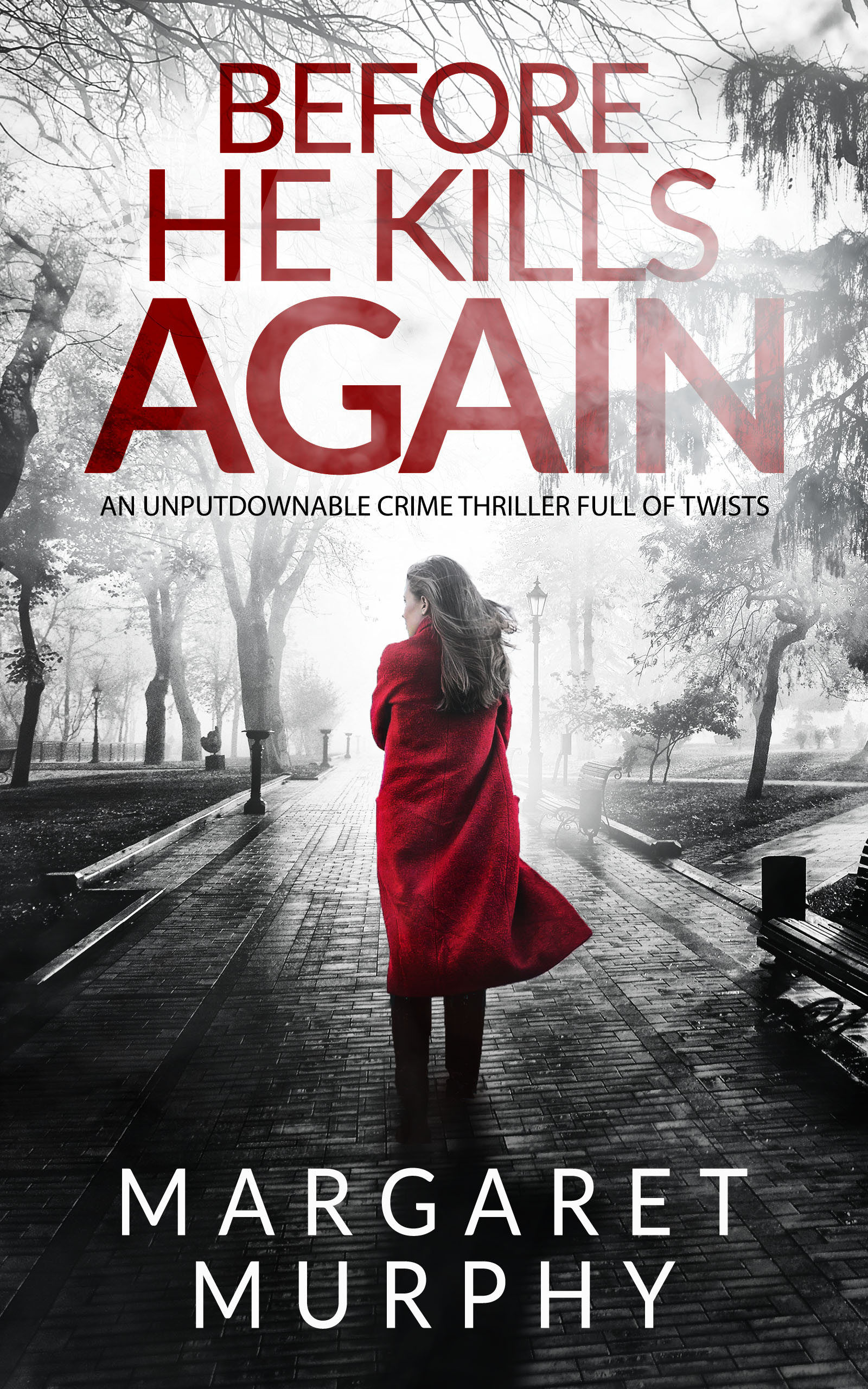 A serial rapist is on the loose in Liverpool. DC Cassie Rowan is working undercover to flush out the culprit. But then a body is found: can he be stopped Before He Kills Again? Two men both receiving therapy: has one of them got a secret they aren't sharing with Dr Palmer?
The main character Cassie Rowan is young and tenacious. She has had personal tragedy and is raising her younger brother. Cassie is prepared to bend the rules to keep evil off the streets but this puts her at odds with her superior officers.There is animosity between her and her colleagues as she feels they let her down when she had the rapist literally in her grasp. Further, she comes to the conclusion that one officer may be using his position for personal financial gain.
The other main protagonist is Alan Palmer, a therapist coping with the breakdown of his marriage as well as a professional issue which is not revealed to the reader until at least two thirds into the book. He is also a likeable character and is obviously devastated by his impending divorce.
To be honest, it took me a while to get into this book. There was plenty of action but I found it a little muddled to begin with, however by a quarter of the way through I was hooked! We see the perspective of abducted women which draws us in to their situation and makes us anxious for the police to save them.
As I have a masters in psychology, I enjoyed the consideration of the motives and psychological history of the murderer. There is not much forensic detail about the body but there is some violence. The torture of the victims is unpleasant to read because it feels very realistic. Cassie and Alan's emotional responses to the events in the book are also very natural which endears them to the reader.
Before He Kills Again is a great introduction as the first in a new series and I definitely want to follow more of Cassie's career.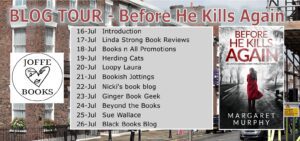 BEFORE HE KILLS AGAIN (Detective Cassie Rowan #1) by Margaret Murphy
A serial predator on the prowl in Liverpool. Seven victims so far. And he's already got his next victim.
The police can't catch him. He leaves no trace of himself, and no one has been able to provide a reliable description of him.
Detective Cassie Rowan is working undercover and on his trail. But now he has Cassie in his sights.
DISCOVER A BRAND-NEW SERIES FROM ONE OF THE MOST THRILLING WRITERS OF CRIME FICTION!
This brand-new, unputdownable crime thriller series from Murder Squad founder Margaret Murphy is one of the must-reads of 2020!
MEET DETECTIVE CASSIE ROWAN
DC CASSIE ROWAN is a young policewoman who has been the main carer for her little brother NEIL since their parents died. She has to balance this role with her demanding job. She is working undercover on the streets of Liverpool trying to find the 'Furman', a man who has been brutally assaulting sex workers. Cassie blames herself and another detective, Wicks, for not catching him sooner. Forensic scientist Dr Ian Chan is on her side, but her boss Detective Chief Inspector Pat Warman thinks she is uncooperative and needs to work as part of a team.
ALSO BY MARGARET MURPHY
CLARA PASCAL SERIES
Book 1: DARKNESS FALLS
Book 2: WEAVING SHADOWS
DETECTIVE JEFF RICKMAN SERIES
Book 1: SEE HER BURN
Book 2: SEE HER DIE*

MARGARET MURPHY
Margaret Murphy writes internationally acclaimed psychological thrillers. She is a past Chair of the Crime Writers Association (CWA), founder of Murder Squad, and a former RLF Writing Fellow and Reading Round Lector. She's been a country park ranger, biology teacher, dyslexia specialist and Visiting Professor in creative writing. A Short Story Dagger and CWA Red Herring award winner, she has also been shortlisted for the 'First Blood' critics award and CWA Dagger in the Library.
FIND MARGARET ON