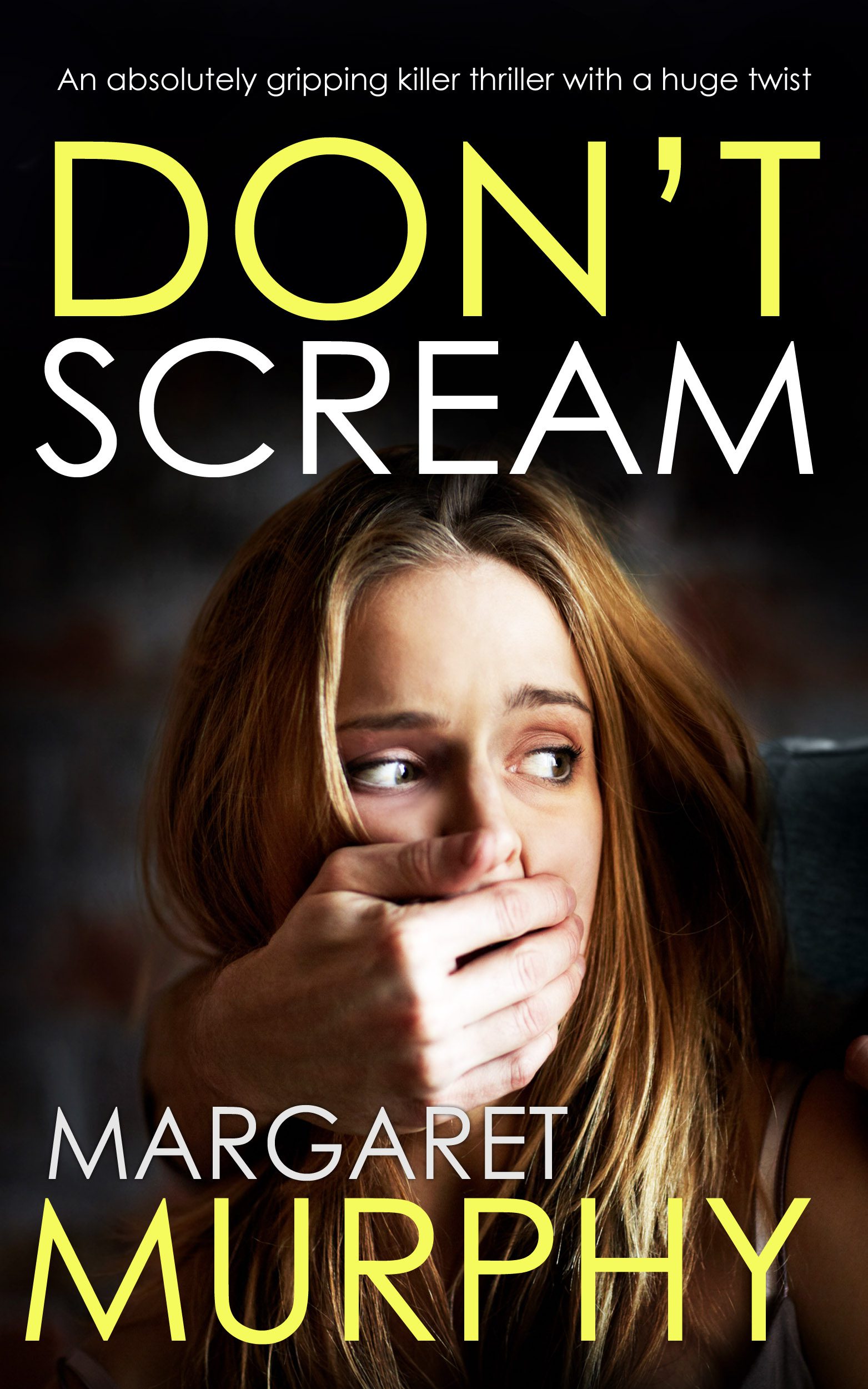 A drug deal done wrong, a murdered teenager and her missing newborn. A highly emotional case ensues for DCI Jeff Rickman, DC Naomi Hart and their colleagues…
Two separate investigations collide as do police officer personalities. Drug addict Mark Davis steals money from his boss Rob Maitland. He goes on the run after returning home to find his ex girlfriend brutally mutilated and murdered. He takes their newborn baby away with him but struggles to cope with his addiction, the baby and being chased for the money: there are tragic consequences.
The drugs team is being controlled by smarmy DI Cass and there is lots of friction between him and DS Foster who is moved across from the murder case due to a personal connection with two suspects. Rickman and Hart are both hugely likeable to contrast with Cass' character. There are flashes of humour among the police team, and I particularly enjoyed the realistic and fun exchanges over the kettle.
The murder of Jasmine is cruel and sadistic. Her innocence makes us feel heartbroken and encourages us to will the police to find her murderer. We see some chapters from the killer's perspective but this gave me no clues to their identity.
I felt that the writing of this book was high quality although there were a couple of parts I had to re-read to make sense of (but I am unsure if this was deliberate due to the drugs or panic of the characters involved).
Don't Scream is the third book in the Rickman series. It is not necessary to have read the previous books but I hope to go back and read the others to track the police character progression.
I have previously reviewed Before He Kills Again by Margaret Murphy.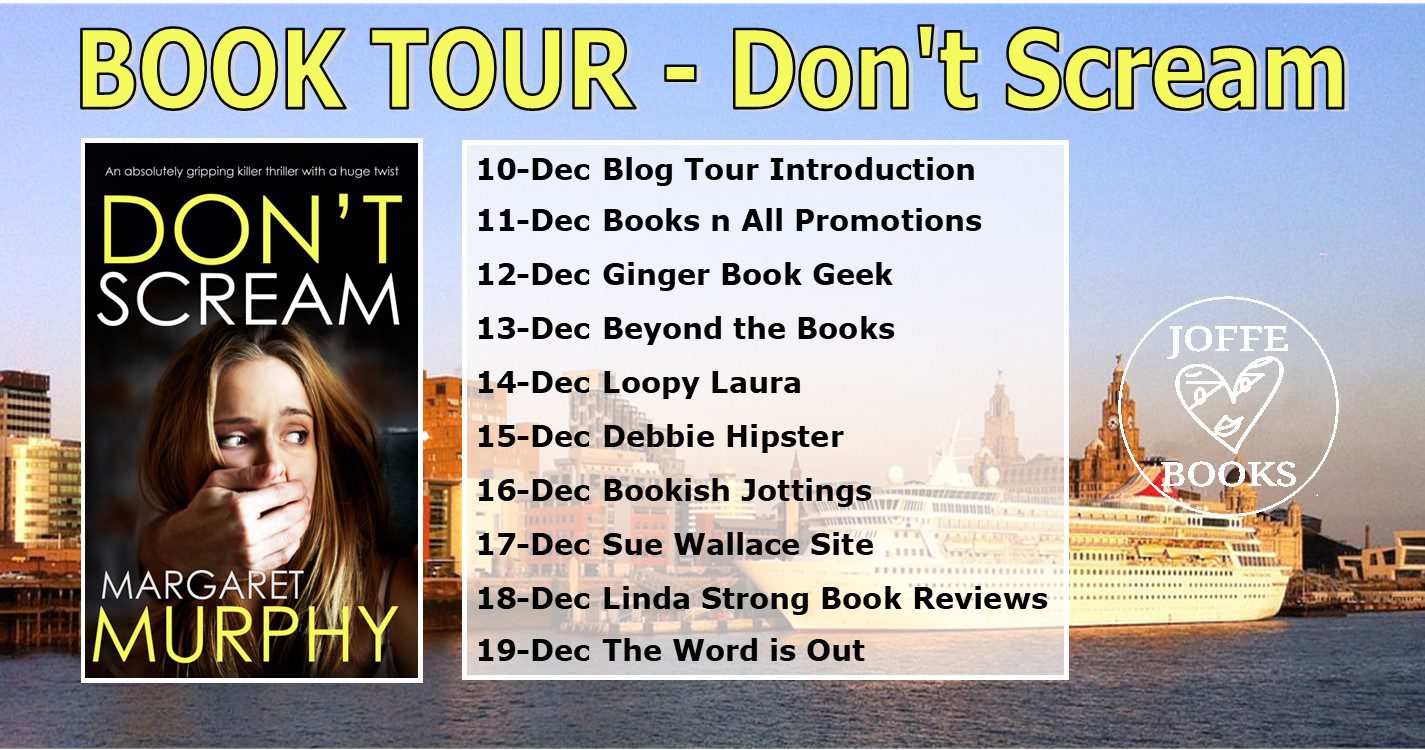 A YOUNG MOTHER KILLED BY A THOUSAND CUTS
Detective Rickman couldn't take his eyes off the body. There was so much blood. A lacing of fine cuts: parallel lines, curls, sunbursts, whorls and geometric patterns.
'The baby?' he asks. 'Is the baby all right?'
Rickman must dive into a world of exploitation and betrayal in a case that becomes personal for the whole team.
CAN THEY STOP A TWISTED SERIAL KILLER, WHO TURNS HIS VICTIMS LAST BREATH INTO A NIGHTMARE?
Don't miss this captivating crime thriller with a pulse-pounding conclusion.
Perfect for fans of Angela Marsons, Carol Wyer, J.M. Dalgliesh, Karin Slaughter, Matt Brolly, Ian Rankin, Mark Edwards and Charlie Gallagher.
MEET THE DETECTIVES
At six-foot-four Detective Chief Inspector Jeff Rickman is an imposing figure. He has the appearance of being a bruiser in a suit, thanks to his crooked nose (broken in childhood and badly reset) and assorted scars, one of which bisects his right eyebrow. He wears his chestnut-brown hair short, and anyone seeing him for the first time might mistake him for a tough nut. He's handy enough with his fists to face down hard men, but women still feel safe in his presence.
Detective Constable Naomi Hart is known for her cool Scandinavian looks. She wears her 'almost white-blonde' hair in a twist, accentuating the length and curve of her neck. Rickman is devoted to his partner and would never stray, but he does notice the men on his team noticing her. She is aloof from it all; there's an air of a mystery about her and she likes it that way. Very much her own woman, Hart is ambitious, and can play the political game, willing to weigh up the costs against gains of working with people she really doesn't like. In the interview room, she shows poise and control. She has a ready wit and a good sense of timing.
PRAISE FOR MARGARET MURPHY
"One of those tough, gritty crime novels that burrows under your skin and won't leave you alone until you flip the last page — crisp writing, vivid characters, a bullet train plot, and a nerve-jangling aura of menace." Richard Montanari
"This is a book of which it could justifiably be said, 'As good as Ian Rankin, or your money back'." Phil Rickman, Phil the Shelf, Radio Wales
"A chilling tale of murder, mystery and intrigue set in the murky underworld of Liverpool." Big Issue
"Murphy has steadily established herself as one of England's best crime novelists and this latest book is another tough, convincing tale with strong characters and believable police work. Recommended." Jeff Popple, Canberra Times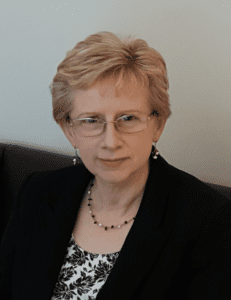 MARGARET MURPHY
Margaret Murphy writes internationally acclaimed psychological thrillers. She is a past Chair of the Crime Writers Association (CWA), founder of Murder Squad, and a former RLF Writing Fellow and Reading Round Lector. She's been a country park ranger, biology teacher, dyslexia specialist and Visiting Professor in creative writing. A Short Story Dagger and CWA Red Herring award winner, she has also been shortlisted for the 'First Blood' critics award and CWA Dagger in the Library.
FIND MARGARET ON
ALSO BY MARGARET MURPHY
CLARA PASCAL
Book 1: DARKNESS FALLS
Book 2: WEAVING SHADOWS
DETECTIVE JEFF RICKMAN
Book 1: SEE HER BURN
Book 2: SEE HER DIE
Book 3: DON'T SCREAM
DETECTIVE CASSIE ROWAN
STANDALONE NOVELS
DEAR MUM
HER HUSBAND'S KILLER