My First Animal Moves is a new children's book designed to encourage children to put down their screens, get active and have some fun. Children today live more sedentary lives than previous generations and this encourages them to reconnect with nature.
Exercise is well known for its mental wellbeing and physical health benefits so let's get moving! The play therapist who visits the school where I work had actually recommended the Animal Moves card pack and we use it most days.
This is an introductory book to help parents get started on animal moves with their young children, however all ages groups will have fun trying to replicate the moves. There is additional advice for parents to help support them with making fitness fun. At the end of the book, the parents join in and the idea of having fun together is crucial for making physical activity the norm.
The star of the book for me is Lola the dog who tries the animal moves too! I loved the thought bubbles on each page and this was a really lovely element.
The pictures are bright and colourful with fun pictures of Nathan and sometimes Lola trying the animal moves. The accompanying text gives tips for completing the move. There is a diverse selection of animals included and a lot of thought has been given to creating a range of movements using different areas of the body. Some moves require strenghth, others use balance and others speed.
My First Animal Moves is a fun and engaging book that will make your children smile as they join in and have fun.

My First Animal Moves book blurb
Nathan loves to play, but he loves his video games more.
Can a trip to Animal Moves land convince him there's more fun outdoors? Best-selling author and speaker Darryl Edwards has created this fun adventure inspired by his passion for encouraging kids to move in an ever-increasing sedentary environment.
MY FIRST ANIMAL MOVES
Discover the joys of animal moves with your little cubs in this first book of movement. Join Nathan and his cute, but sometimes lazy, dog as they crawl, jump and balance their way through the animal kingdom re-enacting moves designed to emphasise fun. It's all in this exercise for kids book that focuses on family fun boredom busters.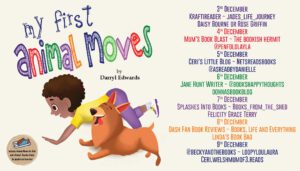 HELPING KIDS MOVE AND GETTING KIDS OFF SCREENS THROUGH FUN ANIMAL PLAY
 Do you want to make physical activity for kids fun?
 Are you looking for ways to help your children develop strength, coordination and balance?
 Do your children love learning about animals?
 Are you worried about too much TV and screen time?
 Do you want to teach young children about the importance of physical activity?
 Would you like easy and fun fitness games to include in your day?
My First Animal Moves is your answer. Play along together, keeping everyone healthier and happier, promoting physical, mental and emotional well-being. You'll all release more mood-enhancing hormones as a result, which help you feel good every day.
It's written by professional movement coach and award-winning author Darryl Edwards who is best known for his groundbreaking TED Talk "Why working out isn't working out", viewed over a million times worldwide. My First Animal Moves distils the ideas in his bestselling Animal Moves book and Animal Moves Fitness Decks into a colourful picture book for children.
A Children's Book to Encourage Kids and Their Guardians to Move More, Sit Less and Decrease Screen Time.
This unique story takes a different stance to many popular titles in this arena, with a fun activity that encourages children's active play while aiming to get families moving and reading together. It takes the humour and colour in kids' yoga books such as Breathe Like a Bear by Kira Willey, Yoga Bug by Sarah Jane Hinder, and You Are a Lion by Taeeun Yoo to a whole new energy level with active play for the entire family.
Get My First Animal Moves to help your family thrive through movement today.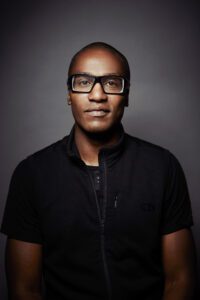 Author Bio –
Darryl Edwards is a Movement Coach, author of the best-selling books "Animal Moves" and "My First Animal Moves", and a thought leader in the area of creativity and innovation in fitness and health.
Darryl developed the Primal Play Method™ to inspire others to make physical activity fun while getting healthier and more robust in the process.

Giveaway to Win a Signed Copy of My First Animal Moves plus an Animal Moves Fitness Deck for juniors (UK Only)
*Terms and Conditions –UK entries welcome.  Please enter using the Rafflecopter box below.  The winner will be selected at random via Rafflecopter from all valid entries and will be notified by Twitter and/or email. If no response is received within 7 days then Rachel's Random Resources reserves the right to select an alternative winner. Open to all entrants aged 18 or over.  Any personal data given as part of the competition entry is used for this purpose only and will not be shared with third parties, with the exception of the winners' information. This will passed to the giveaway organiser and used only for fulfilment of the prize, after which time Rachel's Random Resources will delete the data.  I am not responsible for despatch or delivery of the prize.