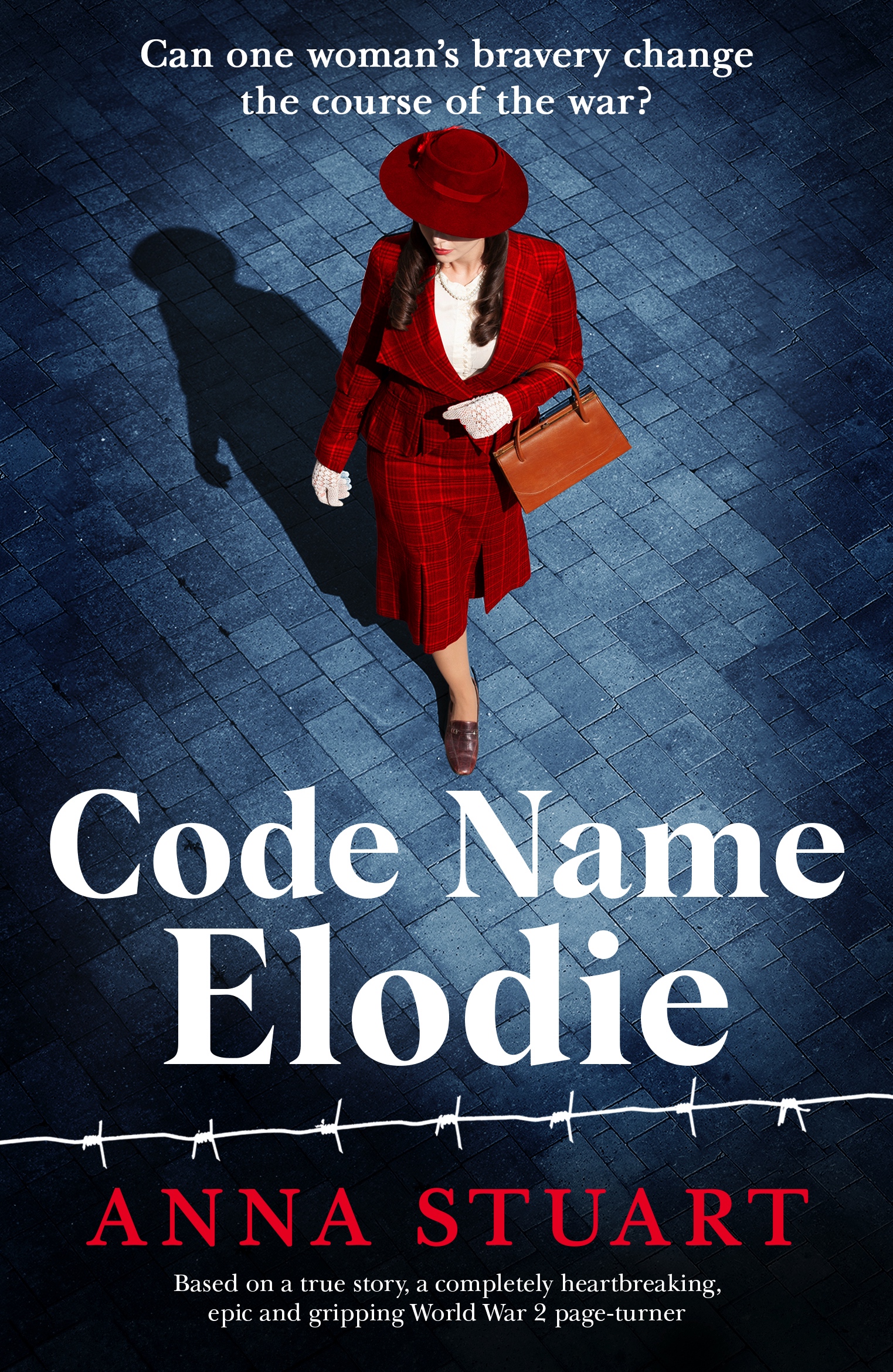 1943: Frances, Stefania and Ailsa are still working at Bletchley Park to aid in the war effort. Each of them has special talents and they are anxious work hard, unrestrained by traditional gender boundaries. Can friendship and love endure the horrors of war?
Code Name Elodie is the second book in this WW2 series which began with The Bletchley Girls.
Fran, Steffie and Ailsa have had hugely different experiences in their personal lives yet are firm friends, thrown together by their commitment to national safety. The three women have all found love but this leads to fears for their safety and vice versa. They need to focus on their work in order to protect their lovers as well as the rest of the country.
Personal challenges contrast asgainst the international struggle once more. Perhaps the stakes are higher than last time as Ailsa follows her husband to Ceylon, Fran's lover Valerie is involved with the resistance and Steffie fears for her double agent Italian fiance. There is plenty of danger and tension for the women and those they love.
I enjoyed the addition of real characters from the time such as General de Gaulle. The author has done plenty of research to bring events and characters to life, and this is carefully balanced against the emotional elements.
Code Name Elodie is an entertaining wartime novel.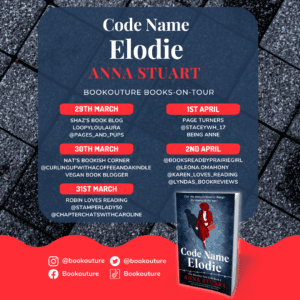 Book Description:
1943, Bletchley Park: In the dark of night, my heart is pumping with adrenalin as I wait for news of the secret agent operating under the code name Elodie. She has a dangerous part to play in the Normandy landings and so many lives are at stake. But I couldn't bear to lose her…
Inspired by the brave women of Bletchley Park, this is a totally gripping World War Two novel of friendship, heartbreak and hope. Perfect for fans of The Rose Code, The Alice Network and The Nightingale.
Valerie Rousseau is burning with determination to help free her beloved France from the Nazi regime. Working at the mysterious Bletchley Park, she strikes up an unexpected bond with smart, fiercely loyal Fran Morgan as they spend long days together with their heads bent over maps of France in preparation for the Allied invasion.
Their friendship grows increasingly important as they distract themselves from the dark days of war with afternoons skating across the icy pond at the heart of Bletchley Park and evenings talking late into the night. But Valerie's wartime role is shrouded in secrecy and there are things that she can't even tell Fran.
When Valerie volunteers for a dangerous mission linked to the D-Day landings in Normandy, Fran is devastated. Valerie has knowingly put her life on the line and Fran is terrified that she will never see her again.
Soon, Fran hears about the bravery of the agent operating under the code name Elodie. She's certain it's Valerie and she knows the work she is doing in her little office, overlooking the green fields of England, could be the difference between life and death for this secret agent…
Can both women secure victory for their country? Or will the fight for freedom cost them their love – and their lives?

Author Bio:
Anna Stuart lives in Derbyshire with her campervan-mad husband, two hungry teenagers and a slightly loopy dog. She was hooked on books from the moment she first opened one in her cot so is thrilled to now have several of her own to her name. Having studied English literature at Cambridge university, she took an enjoyable temporary trip into the 'real world' as a factory planner, before returning to her first love and becoming an author. History has also always fascinated her. Living in an old house with a stone fireplace, she often wonders who sat around it before her and is intrigued by how actively the past is woven into the present, something she likes to explore in her novels. Anna loves the way that writing lets her 'try on' so many different lives, but her favourite part of the job is undoubtedly hearing from readers. You can reach her on Facebook @annastuartauthor or Twitter @annastuartbooks.
Buy Link:
You can sign up for all the best Bookouture deals you'll love at: http://ow.ly/Fkiz30lnzdo