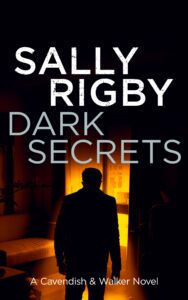 DCI Whitney Walker is on leave following the arrival of her granddaughter. However, her dedication to her work leads her to return early so that she can investigate the multiple murders of a family including three teenagers.
Dark Secrets is the 11th book to feature Whitney Walker and Georgina Cavendish. It is the first book that I have read by this author but I have now got the first 10 books to review, woohoo!
Arriving new to the series, I felt an instant affinity with Whitney Walker in the opening chapters. Her devotion to her family is immediately obvious. She has a lovely sense of humour and a strong friendship with Georgina Cavendish. George has a less positive relationship with her family and again I felt this created a realism to her character which made her instantly relatable.
The two lead characters have an irritable pathologist to contend with and a tragic and confusing case to investigate. Five members of a family are discovered dead, staged to sit around a table for a final meal they never ate. There are no obvious signs to indicate cause of death which is highly unusual.
However, professional and personal tensions soon emerge as it is discovered that the family are related to Whitney's unpleasant superior officer. The author has carefully balanced the complexities of the criminal investigation with the personal stories of the police team. There are plenty of twists in the case and Whitney and George are determined and thorough in their approach in order to find justice for the victims.
Dark Secrets is a fab crime and police novel and I can't wait to catch up with the characters' lives in the first books in the series.

Book Blurb :-
Dark Secrets: A Cavendish & Walker Novel – Book 11
An uninvited guest…a deadly secret….and a terrible crime.
When a well-loved family of five are found dead sitting around their dining table with an untouched meal in front of them, it sends shockwaves throughout the community.
Was it a murder suicide, or was someone else involved?
It's one of DCI Whitney Walker's most baffling cases, and even with the help of forensic psychologist Dr Georgina Cavendish, they struggle to find any clues or motives to help them catch the killer. But with a community in mourning and growing pressure to get answers, Cavendish and Walker are forced to go deeper into a murderer's mind than they've ever gone before.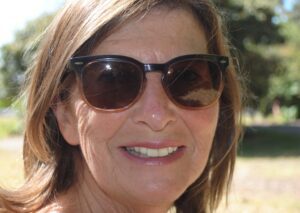 Author bio:
Sally Rigby was born in Northampton, in the UK. She has always had the travel bug, and after living in both Manchester and London, eventually moved overseas. From 2001 she has lived with her family in New Zealand (apart from five years in Australia), which she considers to be the most beautiful place in the world.
After writing young adult fiction for many years, under a pen name, Sally decided to move into crime fiction. Her Cavendish & Walker series brings together two headstrong, and very different, women – DCI Whitney Walker, and forensic psychologist Dr Georgina Cavendish. Sally has a background in education, and has always loved crime fiction books, films and TV programmes. She has a particular fascination with the psychology of serial killers.
Purchase Links