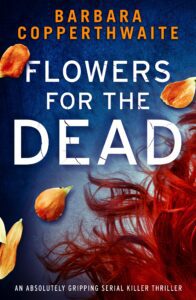 TRIGGER WARNING: Flowers for the Dead contains sexual and emotional abuse
Adam doesn't look for victims, he looks for women to love him. When this fails to happen in the flesh, he kills them so that their souls become part of him. Laura is the next woman he falls in love with, but she has no idea as she struggles to deal with her own grief. Her vulnerability makes her the perfect date…
It is so tricky to sum up my feelings about this book. I really enjoyed reading Flowers for the Dead but it was so awful in places. Throughout the whole book we are shown the dreadful life experiences of Adam who becomes a serial killer due to the sexual and emotional abuse he suffers at the hands of his mother. This is seriously uncomfortable to read and immediately got me sympathetic to the killer.
Meanwhile you have the plot line of Laura who is recovering from the car crash that killed her entire family, again a tug at the heart strings. Then you have the background of the police officer Mike who is also bereaved. The emotional pull and the likeability of the characters, especially the killer, makes the readers' reactions to the events of the book more complex.
The plot of Flowers for the Dead is all about life moving forward on the part of all three main strand characters. Part of me wanted Adam to be caught and helped to recover from his terrible past but I think the actual ending was fitting if somewhat predictable.
Flowers for the Dead is a very intense psychological thriller, disturbing but utterly engaging.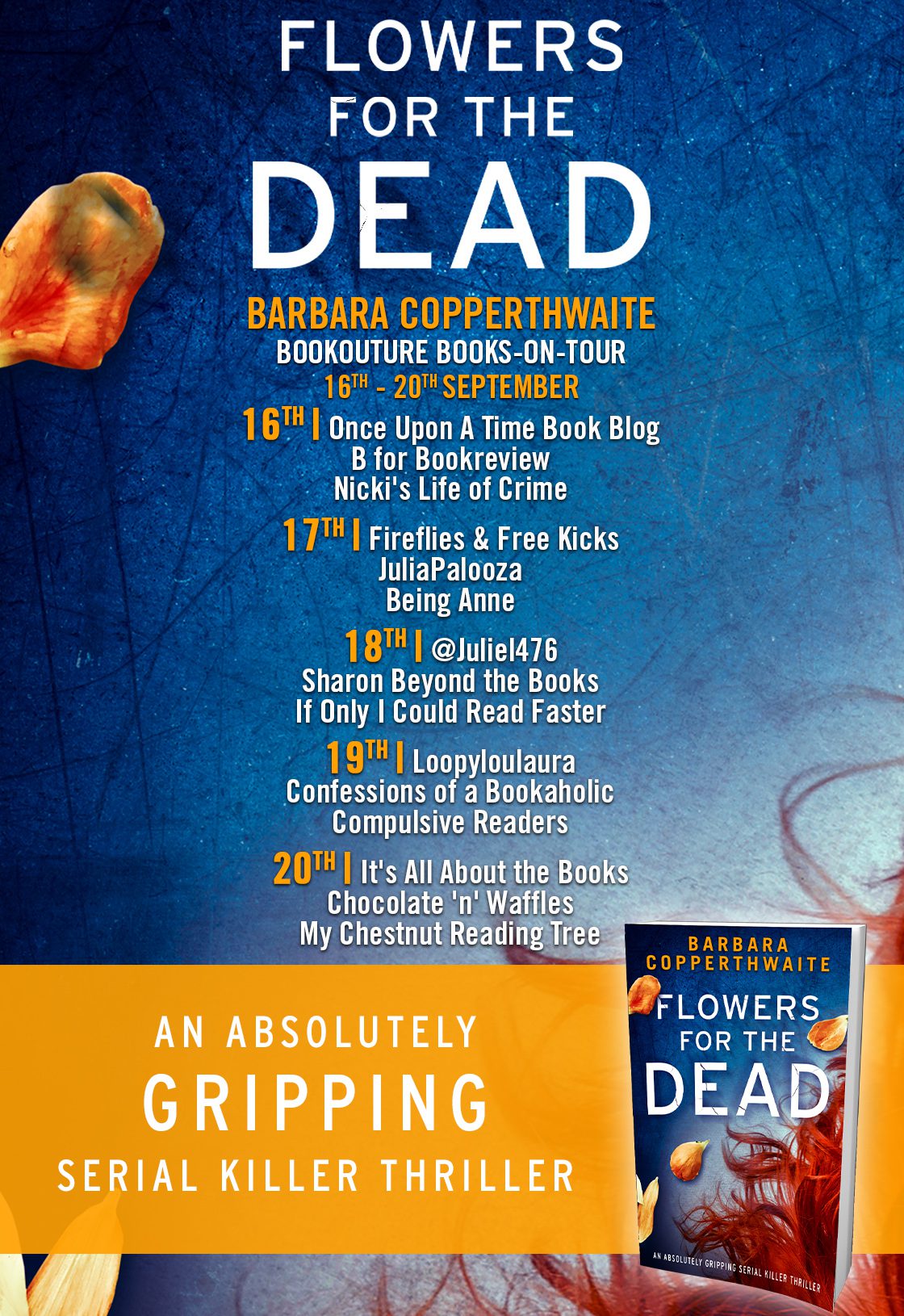 B Copperthwaite Media Kit:
Title: Flowers for the Dead
Author: Barbara Copperthwaite
Buy Links:
Description:
He sees her. The one. The sunglasses don't fool anyone, she is clearly upset, her nose and lips swollen from crying. They are two lost souls and he knows his love can help her. After all, she is not the first girl he has followed home…
Adam is the perfect boyfriend. He pays attention, he buys flowers. He knows everything about Laura and looks after her every need. He cooks, he cleans – he even does the dishes without being asked.
But Laura has never met Adam. Still grieving after a devastating car crash that killed her family, she's forgetful and struggling to pull her life together. She'd be horrified to know the depth of this unsettling fantasy in which she is the star. But there's no denying the chill she feels every time she finds another elaborate bouquet on her doorstep, or wakes in the night sensing she is not alone.
Adam has been watching her every move, and now it's time to act. Except, there's one little detail he's missed: Laura has been watching him too.
After everything she's been through, Laura's ready to fight back and stop being the victim in her own life story. But in Adam's world, there are no happy endings…
An unputdownable thriller guaranteed to have you sleeping with the light on and questioning everything you think you know about serial-killer thrillers! Perfect for fans of You by Caroline Kepnes, My Lovely Wife by Samantha Dowling and The One by John Marrs.
Author Bio:
Barbara is the Amazon and USA Today bestselling author of psychological thrillers INVISIBLE, FLOWERS FOR THE DEAD, THE DARKEST LIES, and HER LAST SECRET.
More importantly, she loves cakes, wildlife photography and, last but definitely not least, her two dogs, Scamp and Buddy (who force her to throw tennis balls for them for hours).
Having spent over twenty years as a national newspaper and magazine journalist, Barbara has interviewed the real victims of crime – and also those who have carried those crimes out. She is fascinated by creating realistic, complex characters, and taking them apart before the readers' eyes in order to discover just how much it takes to push a person over a line.
When not writing feverishly, she is often found hiding behind a camera, taking wildlife photographs.
Author Social Media Links: